Find places to stay on Airbnb
Discover entire homes and private rooms perfect for any trip.
Discover Airbnb Categories
Discover
Airbnb Categories
Find homes you would never have known to search for.
Explore more
What guests are saying about homes in United Kingdom
Over 16,500,000 guest reviews with an average of 4.8 out of 5 stars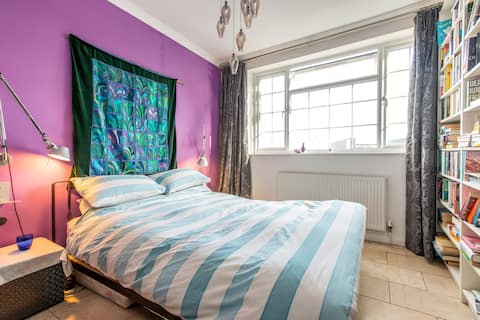 "As soon as we arrived, Andrew made us feel very at home in his home. We were given a lovely warm greeting and some great advice of the best places to see in and around Brighton with a handy map! A great start and we felt really comfortable (this being our first Air Bnb experience). We were given a key and as we had arrived fairly early we took ourselves off to explore! We returned after some shopping and were shown to our room where we left our bags. Great airy, clean room with lots of character! Lovely bathroom, right next door to our room. Andrew has 2 lovely dogs - we didn't hear them once during our stay, they were impeccably behaved. We exchanged pleasantries with 2 lots of other guests which was nice. Upon returning from our evening meal and night out, Andrew greeted us and ensured we had everything to head to bed - and topped off with a nice brew. Breakfast was lovely - great choice of cereals and toast with my fave - lemon curd. Lots of choice - fresh fruit, juice, croissants and lovely coffee!! Andrew is a fantastic host - he is so easy to talk to and we felt very at ease in his home. This stay was fantastic value for money and the location of Andrew's home was superb - 5 minutes to the train station and the North Laine and Lanes. We will absolutely be back when we return to Brighton - we had an excellent time made all the better for the great stay we had with Andrew! THANK YOU! "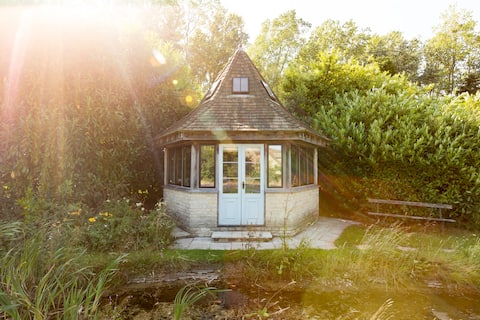 "Well, when you get here & see it - you realise it's just as magical as in the pictures. Wonderful romantic little space. We loved everything about it (although caution entering and leaving under the affluence of incohol - as there is a pond very close to the front door ! Just wonderful, so cosy - it's a must !!"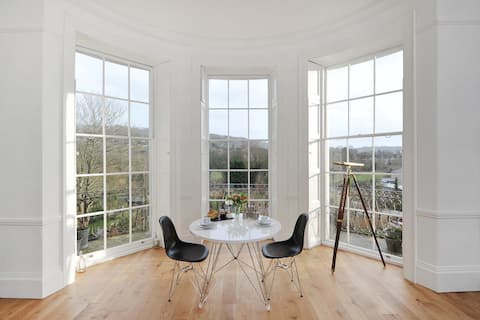 "My husband and I loved staying here. The space was historic and beautiful, and we felt right at home. The bed was comfortable, the space was clean, the breakfast they left us was tasty... all the details were great! The location worked well for us. We were able to park the car and spend the rest of our trip just getting around on foot. It was about a fifteen minute walk to downtown Bath. It is a lovely and relaxing city with lots of unique charm. Also, Daniel was very helpful whenever we needed it, and a delight to chat with. Highly recommended!"
24/7 customer support
Day or night, we're here for you. Talk to our support team from anywhere in the world, any hour of the day.
Global hosting requirements
All Hosts must meet hosting requirements and maintain a minimum rating to be on Airbnb.
All-star Hosts
From freshly pressed sheets to tips on where to get the best brunch, our Hosts are full of local hospitality.
Add dates for updated pricing and availability