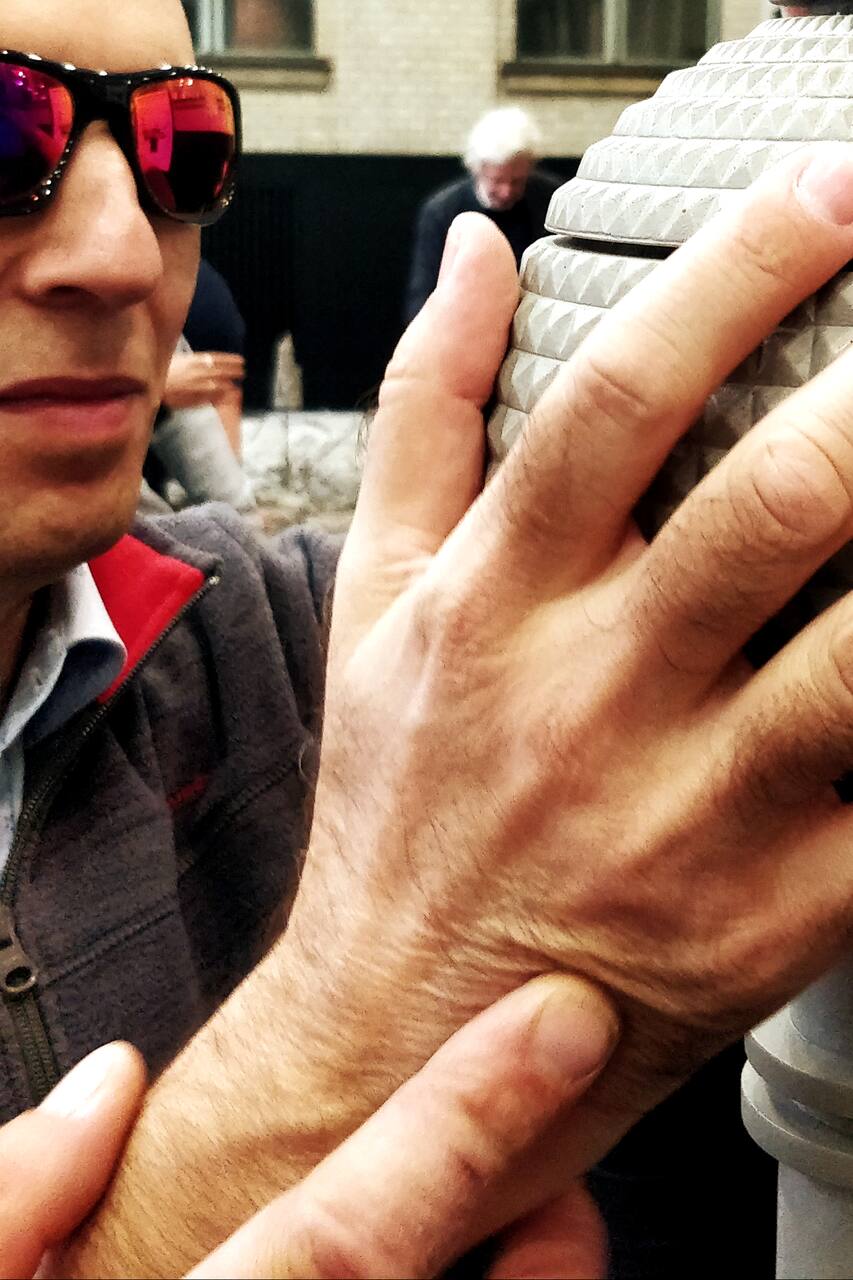 Touch Berlin. A tour with a blind.
Touch Berlin. A tour with a blind.
Languages:
Offered in English
NoisyVision is a Non-Profit Organization for people that want to share their skills, resources, stories and experiences to improve the life of people with visual and/or hearing impairments, and to let others better understand them. The experiences listed by NoisyVision will be offered by a member of the Organization, who is either blind, or visually impaired or has a extensive experience in…
A Non Profit Organization that aims to spread the knowledge of the Usher syndrome and sensory disabilities , to raise awareness about the limits that these conditions involve in everyday life, but also to suggest the most effective strategies to overcome them, transforming them into a potential. "We do not perceive with the eyes, ears or nose: we perceive with the mind and with the heart."
This is a
social impact experience
where 100% of what you pay for this experience goes to NoisyVision Onlus. .
Have you ever wondered how a blind person can move around, orientate, and explore a new enviroment? What does it mean to live in a city more or less accessible than others? How can you learn about art, architecture and landmarks with your hands? This is your chance to learn and dive into the senses. You will explore Berlin like you have never done. In fact you will mostly touch, smell, taste...…
culture walk
social impact