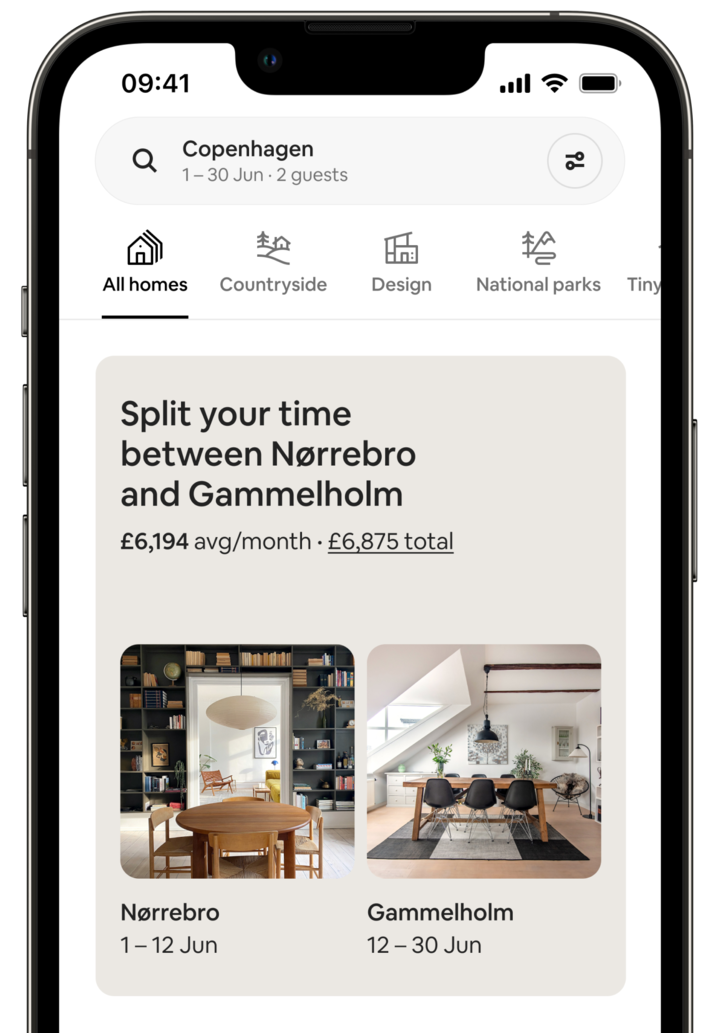 Two homes in one destination
When guests search for a longer stay in a single destination, we'll offer the option of splitting their trip between two different homes in the area.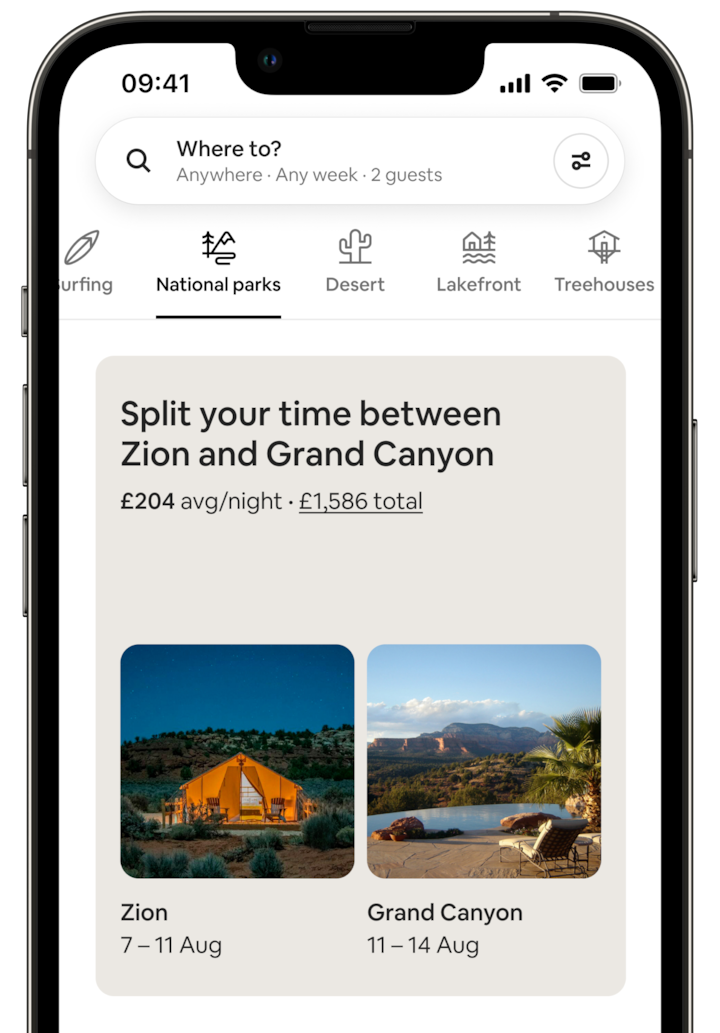 Two homes in one category
Split Stays are also offered in 14 different categories, including Camping, National Parks, Surfing and more, so guests can enjoy similar homes or activities in two places. For example, a guest browsing the National Parks Category might find a Split Stay suggesting a home near Zion and another by the Grand Canyon.