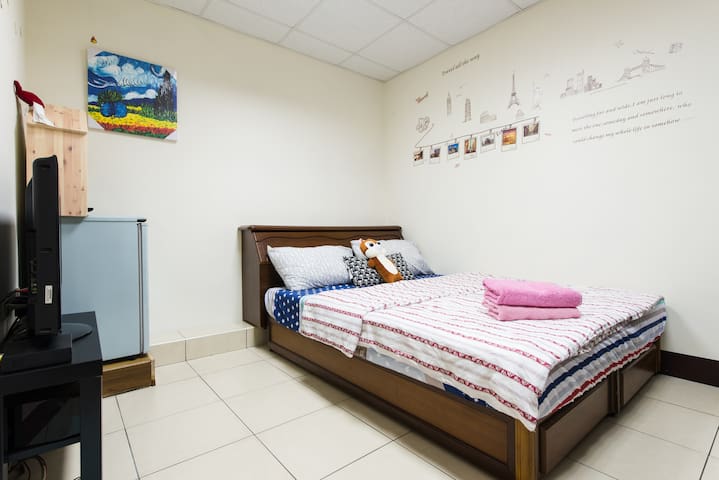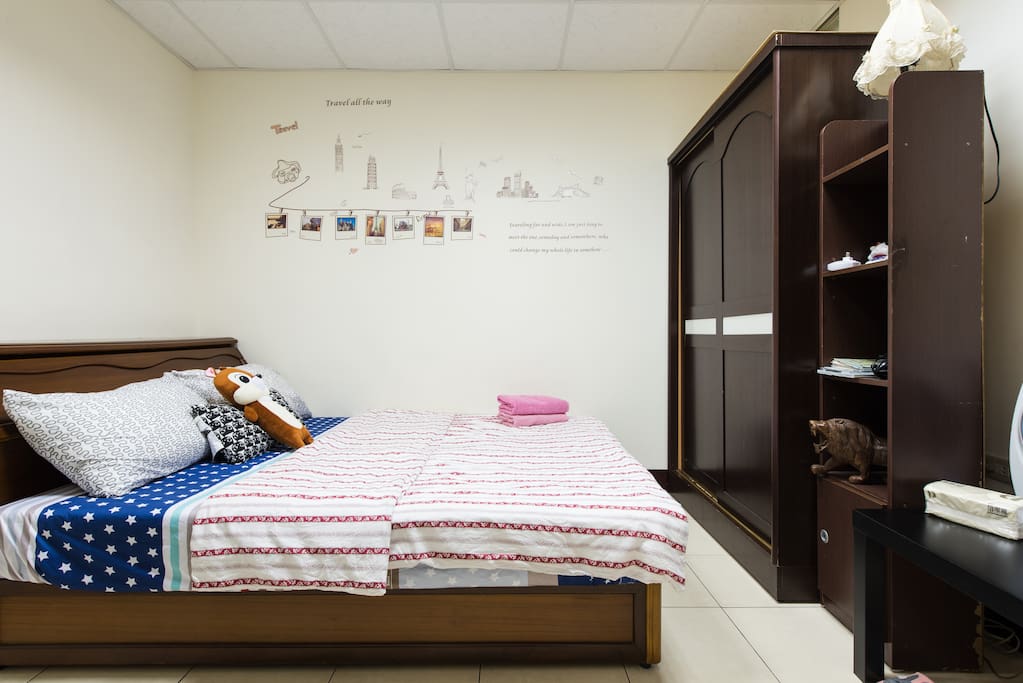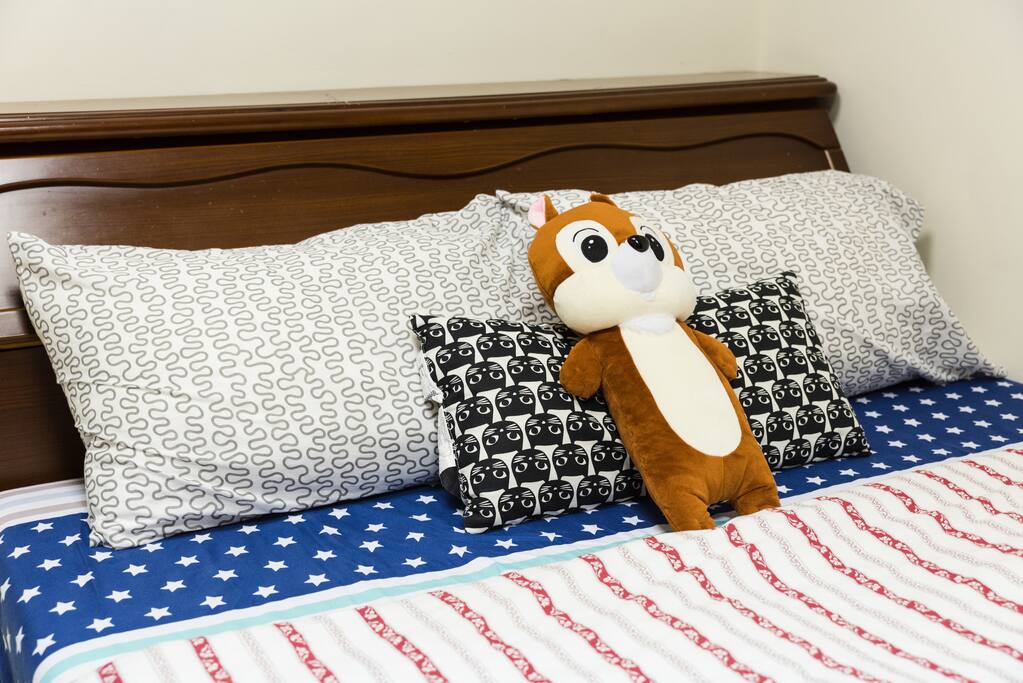 On sale2Taipei板橋 30秒到捷運站5分鐘到西門 交通方便
On sale2Taipei板橋 30秒到捷運站5分鐘到西門 交通方便
Walk 30 seconds to reach the center of the Czech Republic through the center of the MRT South Line, with convenient and convenient transportation facilities, the room is independent of the suite space, not disturbed by others, and have a personal use of the bathroom. South Line for many first visit to Taiwan's passengers will play the preferred route, in the transfer-free transport convenience transport, high-speed rail bridge station, Ximending, Longshan Temple, 101 high-rise, Warner Wei Xiu Shopping Center, Taipei City Government , Nangang Exhibition Hall and other scenery around, regardless of day or night, can see the full color of the Taipei style, especially in the night after the Taipei City East, Shihlin night market, it is extremely intoxicated
步行30秒可以到達穿透大台北的捷運板南線中心點,擁有便利完善的交通設施,房間是獨立的套房空間,不受其他人打擾,並且擁有個人獨立使用浴室。
板南線為許多初次來訪台灣的旅客之必玩首選路線,在免轉車的捷運便利交通之下,高鐵板橋站、西門町、龍山寺、101高樓、華納威秀購物中心、台北市政府、南港展覽館等景色的環繞下,不論白天或黑夜,都能看見充滿著色彩的台北風情,尤其入夜後的台北市東區、士林夜市等,更是令人無比陶醉
The space
The rabbit nest can walk 30 seconds to reach the center of the Great South Korea Jetway South line, with convenient and convenient transportation facilities, has become a lot of players come to visit the choice of Taipei, in the transfer of free transport under the convenience of traffic , High-speed rail bridge station, Ximending town, Longshan Temple, 101 high-rise, Warner Wei Xiu shopping center, Taipei city hall, Southport exhibition hall and other scenery, regardless of day or night, can see full of color Taipei style, especially After the night in Taipei City East, Shihlin night market, it is extremely intoxicated. If the players want to move forward in the Greater Taipei area, such as Shihlin Night Market, Tianmu Living Circle, Freshwater Fisherman's Wharf, Normal University exotic night market, wooden grid zoo, inner lake beautiful flower wheel, etc., only need to run once Arrival, convenient and fast and no noise, rabbit nest suite to provide a perfect living equipment, so that you are convenient as in their own comfortable with the nature, in fact, the best choice for the capital forward. Bunny Wo Suite offers a warm and comfortable accommodation, in addition to simple and clean, the district law and order and favorable price is your first choice, we do not have gorgeous decoration, and some just preferential rent and transportation convenience, in a quiet and rest In the environment, let you see more of the beauty of Taipei.
兔子窩步行30秒便可以到達穿透大台北的捷運板南線中心點,擁有便利完善的交通設施,成了許多前來拜訪台北的玩家之選,在免轉車的捷運便利交通之下,高鐵板橋站、西門町、龍山寺、101高樓、華納威秀購物中心、台北市政府、南港展覽館等景色的環繞下,不論白天或黑夜,都能看見充滿著色彩的台北風情,尤其入夜後的台北市東區、士林夜市等,更是令人無比陶醉。
如果玩家們想要前進大台北地區遊樂,如士林夜市、天母生活圈、淡水漁人碼頭、師大異國風情夜市、木柵動物園、內湖美麗華摩天輪等,則只需要捷運轉一次便可到達,方便快速又免塞車之苦,兔子窩套房提供完善的生活設備,讓您方便的就像在自家般的舒適隨性,實為前進首都的最佳休憩選擇。
兔子窩套房提供了溫馨舒適的住宿空間,除了簡約乾淨,本區治安良好以及優惠的房租價格更是您的首選,我們沒有華麗的裝潢,有的只是優惠的房租以及交通的便利,在安靜休憩環境中,讓您看見更多台北的美。
Guest access
We are only 30 seconds away from the MRT station.We often backpackers so you know what time you want is money. Save the money. Commuter ride time will be more time to play our time in the convenient Jiang Zichen MRT station just 5 minutes to direct access to Ximending Banqiao New Board of special area convenient transportation in all directions. You live in the location of the supermarket before the hot pot restaurant Yi-style meal Listen to some of the world's food chain. Believe us. Our position and service attitude. Absolute value. Absolute full score
在距離捷運便利的大台北生活圈裡。交通便利是不變的優勢 我們距離捷運站僅30秒。我們也常當背包客 所以瞭解您想要的是什麼 時間便是金錢。省下的通勤搭車時間 便多出了遊玩時間 我們的位置在便利的江子翠捷運站 只要5分鐘便可直達西門町 板橋新板特區 交通便利四通八達。您住的位置後有超市 前有火鍋店 義式餐聽 爭鮮壽司 個種各國美食連鎖。相信我們。我們的位置跟服務態度。絕對超值。絕對滿分
Interaction with guests
We will stay (SENSITIVE CONTENTS HIDDEN) and the phone. There is a problem very welcome to your call. Can also provide travel advice I believe in living for 30 years. Enough to provide each guest the most in-depth travel. The opportunity to serve (SENSITIVE CONTENTS HIDDEN) line (SENSITIVE CONTENTS HIDDEN) account amos505.
我們會留(SENSITIVE CONTENTS HIDDEN)和電話。有問題非常歡迎您的來電。也可提供行程諮詢 我相信在地生活30年。足夠提供給每位貴賓 最有深度的旅行。歡迎您的到來。給我們服務的機會 (SENSITIVE CONTENTS HIDDEN)line (SENSITIVE CONTENTS HIDDEN)帳號amos505.
---
---
Check in is anytime after 3PM
1、晚上十點以後請放低音量喲。
2、入住前一天,請告知我們抵達時間。
---
---
---
---
安心的房東 找我們就對的。雖然是營利事業。但你們的感受 我們更在意 很高興您能參考我們的房間 來台灣希望你們來我們的房間住宿 行程我們會幫忙你們處理 我們也是愛旅行的夫妻 希望可以用最真誠的心來提供服務給您
Languages:
English, 中文
Response rate:
100%
Response time:
within an hour
Explore other options in and around Banqiao District
More places to stay in Banqiao District: