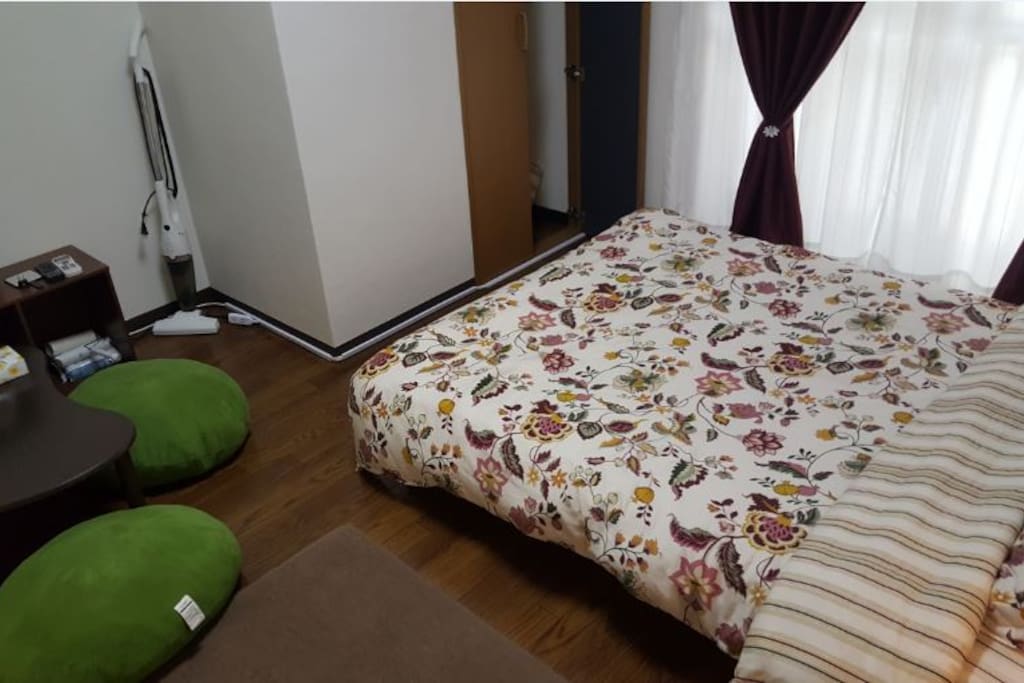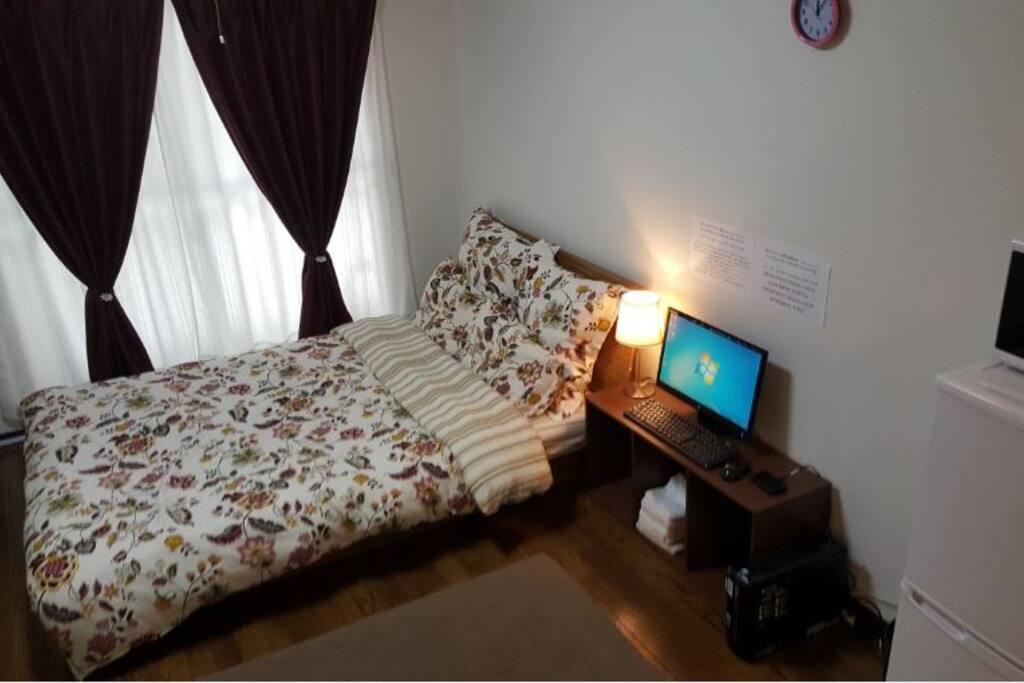 Good morning! It is a Koh Dotonbori Korean homestay located in Dotonbori, Osaka's best sightseeing spot. All rooms are self-contained one-room type mansions You can relax tired and tired body while traveling, It is not a private room or a multi-room, but a family (only for the family) All accommodation is fully furnished with all items not available at other guesthouses. Toothbrush, Toothpaste, Shampoo, Rinse, Soap, Towel, Hair Dryer, Computer, Internet Wifi, Air Conditioning, Heating Appliances, Fridge, Washing Machine, Microwave, Coffee Pot, Umbrellas, various kitchen utensils, pots, bowls, plates, cutlery, chopsticks etc. perfect Catering and comfortable meals are available. Korean Broadcasting is available on all rooms! Poppet WiFi accommodation Nipponbashi condo-type bathhouse, Shinsaibashi condominium-type bathhouse, Shinsaibashi condominium-type bathhouse 2, Nambanaka condo-type bathhouse In-house Wi- Koa Dotonbori 1 Room, Koa Dotonbori 2 Room, Koa Dotonbori Condos, and Namba Dotonbori Condos 2
안녕하세요! 오사카 최고의 관광지 도톤보리에 위치한 코아도톤보리 한인민박입니다.
전객실 콘도형독채는 독립형 주거형태의 원룸식 맨션으로서
여행으로 지치고 피곤한 몸을 편안하게 휴식을 취할 수 있으며,
개인실 및 다인실이 아니라 일행끼리(가족끼리만) 집한채를 자유롭고 아늑하게 이용할 수 있습니다
전객실 숙소구비물품은 풀옵션으로서 다른 민박집에서는 갖추어지지 않은 모든 물품들로 준비되어 있습니다.
칫솔,치약,샴프,린스,비누,수건,헤어드라이,컴퓨터,인터넷와이파이,에어컨,난방기구,냉장고,세탁기,전자레인지,커피포트,,가스렌지,돼지코,
우산,각종주방기구,냄비,그릇,접시,수저,젓가락 등등 완벽한
취사 및 편안한 식사가 가능합니다. 전객실 컴퓨터로 한국방송 시청가능!
포펫와이파이가 구비된 숙소는
니폰바시콘도형독채,신사이바시콘도형독채,신사이바시콘도형독채2,난바나카콘도형독채 숙소내에 자체와이파이 숙소는
코아도톤보리1호실, 코아도톤보리2호실, 코아도톤보리콘도형독채, 난바도톤보리콘도형독채2
The space
Good morning! It is a Koh Dotonbori Korean homestay located in Dotonbori, Osaka's best sightseeing spot. All rooms are self-contained one-room type mansions You can relax tired and tired body while traveling, It is not a private room or a multi-room, but a family (only for the family) All accommodation is fully furnished with all items not available at other guesthouses. Toothbrush, Toothpaste, Shampoo, Rinse, Soap, Towel, Hair Dryer, Computer, Internet WiFi, Air Conditioning, Heating, Refrigerator, Washing Machine, Microwave, Coffee Pot, Gas Stove, Pork Nose, Plates, plates, cutlery, chopsticks, etc. are perfect for cooking and comfortable meals. Korean Broadcasting is available on all rooms! Poppet WiFi accommodation Nipponbashi condo-type bathhouse, Shinsaibashi condominium-type bathhouse, Shinsaibashi condominium-type bathhouse 2, Nambanaka condo-type bathhouse In-house Wi- Koa Dotonbori 1 Room, Koa Dotonbori 2 Room, Koa Dotonbori Condos, and Namba Dotonbori Condos 2
안녕하세요! 오사카 최고의 관광지 도톤보리에 위치한 코아도톤보리 한인민박입니다.
전객실 콘도형독채는 독립형 주거형태의 원룸식 맨션으로서
여행으로 지치고 피곤한 몸을 편안하게 휴식을 취할 수 있으며,
개인실 및 다인실이 아니라 일행끼리(가족끼리만) 집한채를 자유롭고 아늑하게 이용할 수 있습니다
전객실 숙소구비물품은 풀옵션으로서 다른 민박집에서는 갖추어지지 않은 모든 물품들로 준비되어 있습니다.
칫솔,치약,샴프,린스,비누,수건,헤어드라이,컴퓨터,인터넷와이파이,에어컨,난방기구,냉장고,세탁기,전자레인지,커피포트,,가스렌지,돼지코,우산,각종주방기구,냄비,그릇,접시,수저,젓가락 등등 완벽한 취사 및 편안한 식사가 가능합니다. 전객실 컴퓨터로 한국방송 시청가능!
포펫와이파이가 구비된 숙소는
니폰바시콘도형독채,신사이바시콘도형독채,신사이바시콘도형독채2,난바나카콘도형독채 숙소내에 자체와이파이 숙소는
코아도톤보리1호실, 코아도톤보리2호실, 코아도톤보리콘도형독채, 난바도톤보리콘도형독채2
Guest access
Good morning! It is a Koh Dotonbori Korean homestay located in Dotonbori, Osaka's best sightseeing spot. All rooms are self-contained one-room type mansions You can relax tired and tired body while traveling, It is not a private room or a multi-room, but a family (only for the family) All accommodation is fully furnished with all items not available at other guesthouses. Toothbrush, Toothpaste, Shampoo, Rinse, Soap, Towel, Hair Dryer, Computer, Internet WiFi, Air Conditioning, Heating, Refrigerator, Washing Machine, Microwave, Coffee Pot, Gas Stove, Pork Nose, Plates, plates, cutlery, chopsticks, etc. are perfect for cooking and comfortable meals. Korean Broadcasting is available on all rooms! Poppet WiFi accommodation Nipponbashi condo-type bathhouse, Shinsaibashi condominium-type bathhouse, Shinsaibashi condominium-type bathhouse 2, Nambanaka condo-type bathhouse In-house Wi- Koa Dotonbori 1 Room, Koa Dotonbori 2 Room, Koa Dotonbori Condos, and Namba Dotonbori Condos 2
안녕하세요! 오사카 최고의 관광지 도톤보리에 위치한 코아도톤보리 한인민박입니다.
전객실 콘도형독채는 독립형 주거형태의 원룸식 맨션으로서
여행으로 지치고 피곤한 몸을 편안하게 휴식을 취할 수 있으며,
개인실 및 다인실이 아니라 일행끼리(가족끼리만) 집한채를 자유롭고 아늑하게 이용할 수 있습니다
전객실 숙소구비물품은 풀옵션으로서 다른 민박집에서는 갖추어지지 않은 모든 물품들로 준비되어 있습니다.
칫솔,치약,샴프,린스,비누,수건,헤어드라이,컴퓨터,인터넷와이파이,에어컨,난방기구,냉장고,세탁기,전자레인지,커피포트,,가스렌지,돼지코,우산,각종주방기구,냄비,그릇,접시,수저,젓가락 등등 완벽한 취사 및 편안한 식사가 가능합니다. 전객실 컴퓨터로 한국방송 시청가능!
포펫와이파이가 구비된 숙소는
니폰바시콘도형독채,신사이바시콘도형독채,신사이바시콘도형독채2,난바나카콘도형독채 숙소내에 자체와이파이 숙소는
코아도톤보리1호실, 코아도톤보리2호실, 코아도톤보리콘도형독채, 난바도톤보리콘도형독채2
This listing has essential business travel amenities.
Common spaces
1 double bed, 1 couch
Check-in is anytime after 2PM
Self check-in with lockbox
안녕하세요! 코아 도톤보리 운영자입니다. 현재 일본 오사카에서 컴퓨터판매,수리,인터넷신청접수,한국방송서비스, 게스트하우스,민박 등등의 개인사업을 운영하고 있으며 취미생활은 맛있는 음식점 찾아다니기, 라디오콘트롤 헬리콥터(RC헬기), 영화감상하기 등등이 있습니다.
Response rate:
100%
Response time:
within an hour
Always communicate through Airbnb
To protect your payment, never transfer money or communicate outside of the Airbnb website or app.
Explore other options in and around 大阪市中央区
More places to stay in 大阪市中央区: