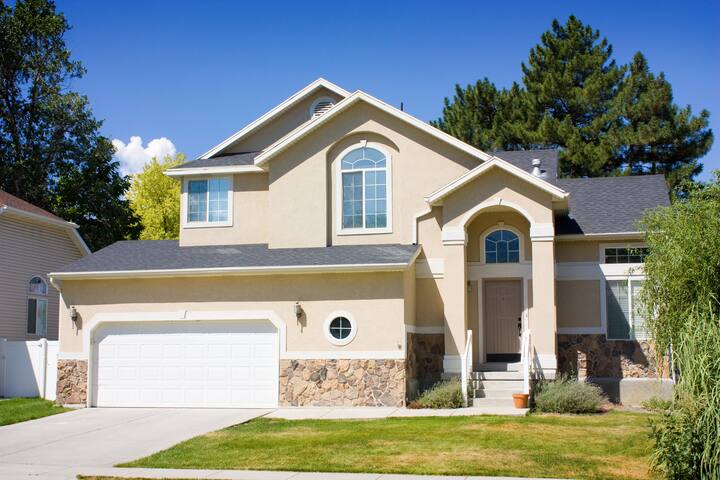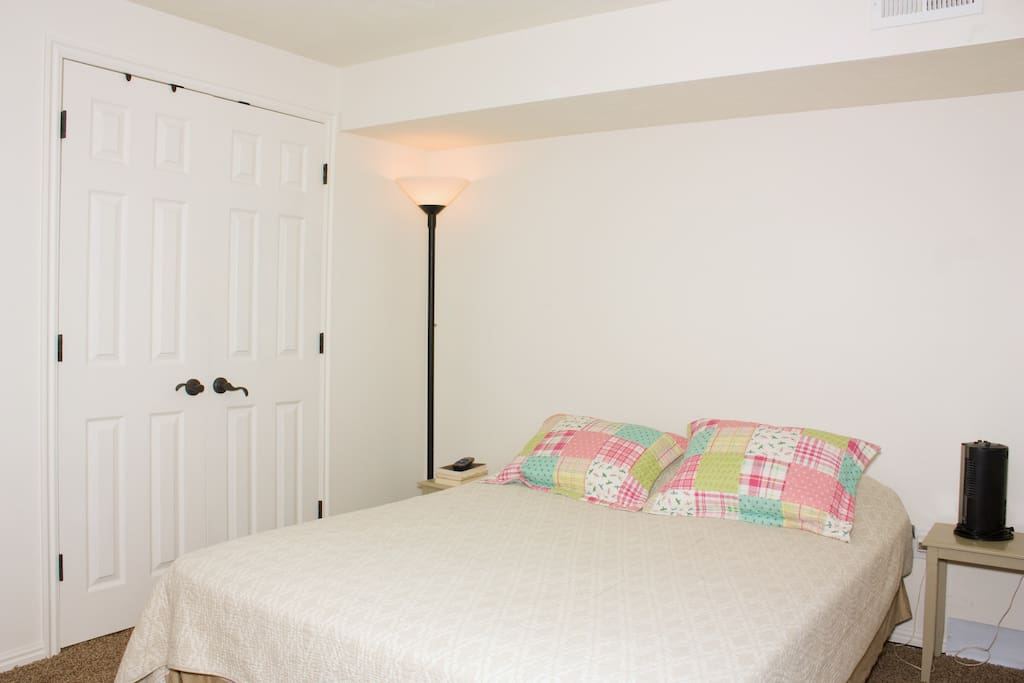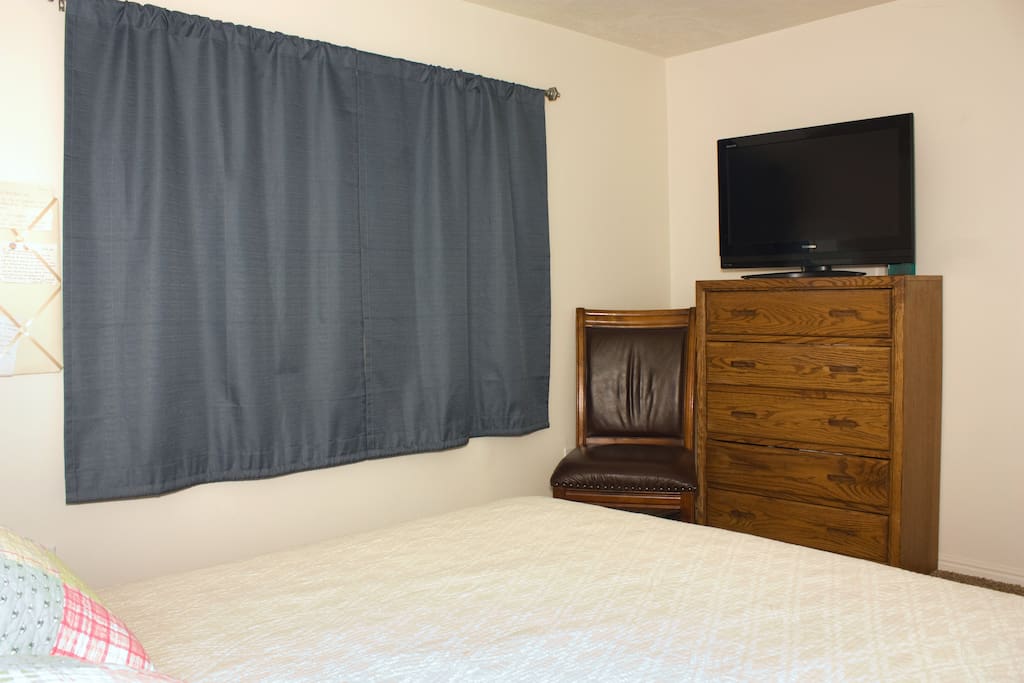 ---
---
Weekend Price £43 / night
Always communicate through Airbnb
To protect your payment, never transfer money or communicate outside of the Airbnb website or app.
Learn more
---
Check in time is 4PM - 11PM
---
---
---
Overall: 1-2 stars Accuracy: 1 star Communication: 3 stars Cleanliness: 3 stars Location: 3 stars Check-In: 3 stars Value: 1 star The hosts are very nice people, but I would not recommend this place to any friends or family. I really don't like writing bad reviews, but …
I believe this review to be unfair and unrealistic. It's ok to not recommend someone (which no one has ever done to us), but the reasons here are a little skewed to say the least: 1."I really don't like writing bad reviews": That's because you haven't! You have only been with Airbnb for 2 months, unlike me who has been with Airbnb going 4 years now! 2."I feel this was misrepresented": Is this in terms of price or what is the misrepresentation piece you refer to here? Did your room not exist? No bathroom perhaps? Or is it that I didn't map out in the house or in the pictures the pathway on which you would transverse to get to your room? Pricewise this is a contract, once you accept it, as the word implies, you accepted it! Don't like it? Don't book it and stay at your low-end motel, period! 3."AirBnB host myself, I believe it's the host's responsibility to adapt their own daily routines when you're hosting an AirBnB guest": Adapt their daily routines? Elaborating on this, do you mean to refer to the fact you and your girlfriend showed up at my door at 1:30AM? Or perhaps that twice we had to go down to turn off the bathroom fan that was left on while you went to sleep? That's adapting for sure, I give you that. Other adaptations, I believe you can read on the other 40+ reviews of ours that we have done for those we feel, let's say, we are not misrepresenting? Like offer breakfast or dinner? 4."Cons: No Privacy: From the pictures it looks like you get access to this nice basement that has a couch, TV, mini kitchen, own bathroom and bedroom": And apparently that isn't true? Is this the twilight zone? Because I can swear all those are still there in my basement! 5."Cons: you will have to walk through and over the cords of 2-4 children playing video games (all day and all night)": It's obvious you don't have kids, good for you, not sure they would dig you and vice-versa. It's clearly posted on my profile (as it's in my profile picture) that I have 2 children. Yes, they are considered human beings as well and they kindda have mass in space and time indeed. The other 2 you refer to must be either imaginary or their friends? You stayed with us on the weekend, that's the days I allow them to play the PS4. They did that with ALL of our guests, quietly without any issue, until now, strangely enough none of my more than 40 reviews and guests complained about the CORDS of kids! 6."Cons: playing video games literally right outside your bedroom all day and all night:" Do you have the eye of Thundera? Or maybe you set a video camera outside your room? If one spends all day skiing, literally from 7am-7pm, how does one know they are spending ALL DAY and ALL NIGHT there? Voodoo perhaps? Black magic I say! 7."Cons: the people that are what sounds like bowling on the floor above you, you will literally get no rest in this house." : Again, more than 40 reviews, no one ever complained of noise upstairs. In addition, frivolous and inconsequential as it is, one should kind of assume it's a house, and houses kind of have people walking, maybe? So noise is somewhat expected? Otherwise it's not a house; it's what they call a vault! You find those in a bank! 8."Cons: There is also a bathroom that is literally above the bedroom so you will hear the lovely sounds of the toilet being flushed. Enjoy.": Well, that's true. There is a bathroom on the main floor and the pipes do run downstairs, that's kind of what plumbing does, but perhaps, that's part of the "adapt their own routines when you're hosting on AirBnb" part? No use of toilet for 4 days guys! We have guests! Got it…check 9."Cons: No locks on doors: Normally this wouldn't be an issue, but after being walked in on, it's a rather big issue:" That one was true. I asked my girls and they did walk into the bathroom when you were taking a shower and she said yes. Again, kids kindda do kids things! She did tell me it was because the fan was running and her mom had asked her to turn it off…again…though. The locks on that bathroom work but the person needs to be smarter than the door! 10."Cons: Bathroom: Shared bathroom. It says private bath, but you will have at least 1-4 different children using the bathroom during your stay": This one is 100% BS. It is a private bathroom; you didn't have 4 children walking in the bathroom on your stay. Yes they were playing down there in the basement, but like I said…that mass in space and time thing? 11."Cons: The bed is probably the most uncomfortable bed I have even slept on. You can literally feel every coil in the mattress and the linens and pillows seem like they haven't been updated in about 30 years: "Again, more than 40 reviews, no one ever complained of the bed. In fact we have another guest right now! Guess what? Surprise surprise! Not complaining. Pillows? In fact those are brand new CK ones! Yes, as in new! 12."Cons: a TV (that doesn't work - I turned it on only to be greeted with a message saying "the receiver needs to be turned on", but there is no dedicated receiver in the bedroom)": This one I literally had to laugh out loud. Sorry to inform but…the TV was smarter than you! That smart count is adding up man! Twice now! Yeap, guess what? It works! That 'receiver needs to be turned on' message is a standard Dish Network message. All you needed to do was push the red button that says power! Yeap! 13."Cons: There are literally no frills, no wall art, no headboard, nothing that would make this space appealing:" Agree, no form of art at all, last I heard in my 4 years with AirBnb one is not obliged to do so. So guess what? I didn't! I feel bad that I was on call during the entire weekend and could not entertain you during your stay. There was absolutely NO COMPLAINS during your stay which is not really optimal if you're having such a bad, terrible, most despicably time don't you think so? Wait; let me eat this cat meat burger first, and entirely, before I complain? Uhm..Makes me wonder… I was nice enough on your review and didn't point out the 1:30AM arrival, the fans constantly on during all night, the "key is broken" comment from your girlfriend (which again, sorry, the door was smarter there too! That's a hattrick!), etc… because that's what we SUPERHOSTS of AirBnb (which I happen to be one) do. We are nice to our guests. Which you haven't been to us. But perhaps, with time you'll learn what this community is all about. I truly hope you had fun on your 7a-7p skiing time here in Utah and that when you come back you find a nice, decent, cheaper than 54 dollars a day (that's called a shelter! They have a couple downtown Salt Lake), low end motel! Cheers
---
Marcus and Paula are two very nice persons, before to be two great hosts! Their home is amazing...a very cute american house...with a big backyard and a treehouse!!! You will have an entire floor of this house available for you, in the basement, with bedroom, livingroom and a bat…
---
Excellent time, they have a trampoline! My lady and I loved it.
---
Salt Lake City, Utah, United States
Joined in November 2011
Hi, Thanks for considering staying with us. We have been on Airbnb for many years now and we have entertained people from China, Japan, Italy, France, Czech Republic, Brazil, India, and US, of course. We have had more than 40 reviews in these years with greater than 95% satis…
Languages:
English, Español, Português
Response rate:
100%
Response time:
within a few hours
Explore other options in and around Sandy
More places to stay in Sandy: