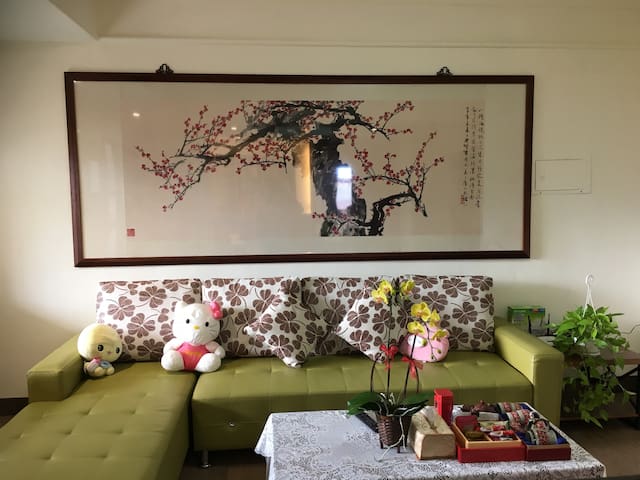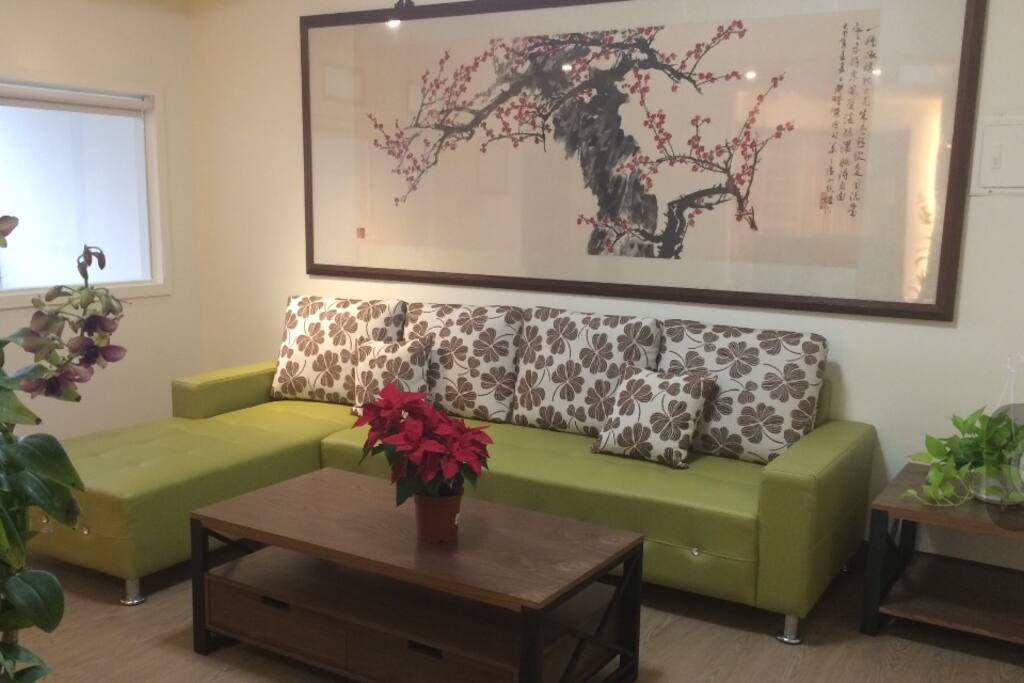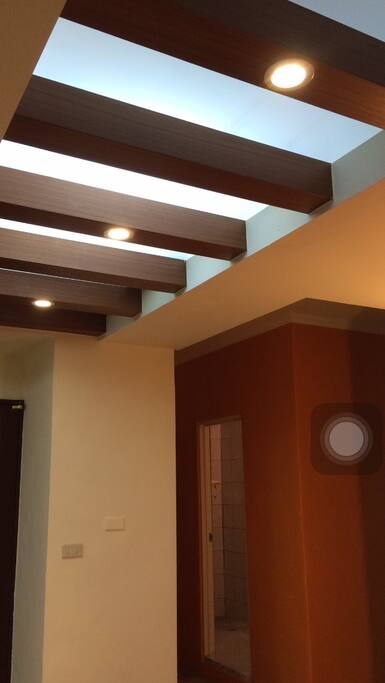 Private Room with Ocean View樂活海景房
3 bedrooms with 2 bathrooms, with kitchen, large living room, a total of 46 pings in the house to watch the Pacific and the central mountains in the bed to watch the sunrise and sunset.The house has a whole group of kitchen cooking equipment, Washing machine, drying room.
3房2廳雙衛浴,含廚房、大客廳,總共46坪。在屋內即可觀看太平洋與中央山脈。在床上即可觀賞日出與夕陽。 屋內有整組廚房烹飪設備、大冰箱、洗衣機、曬衣間。
The space
Attention Please: 1. Because there are other marketing channels, please before booking, first contact the landlord, confirm the availability, and then booking, do not rush to set. 2. Lunar New Year period, the price will be slightly adjusted, please contact the landlord, confirm the price and then booking. Thank you! Positive positive response to earnings assessment: 1. friends from afar, the landlord should be personally received as much as possible. 2. In case of complaints, the landlord should personally handle, do not leave the hands of others. 3. The landlord is not suitable for the request for a refund, if the refund should also be through Airbnb, because tenants stay 5 days after the landlord to pay, by Airbnb refund, no accommodation, there should be no evaluation. 4. the landlord should not find the same operating bed and chartered car industry, so as not to help deal with complaints, stir up trouble, fuel on fire, looting. I would like to provide you with a comfortable, warm and totally unobtrusive space in an attempt to keep you in a house where the number is changed. Here in addition to prepare for your toothbrush toothpaste and the rest of the thought you want to be readily available. I am ready to entertain the feelings of friends and everything you want the feeling and want to come together to make fun of the night sleep to enjoy the relaxed and comfortable to enjoy the pressure massage are handy to meet your needs. Can enjoy the Hualien good water in the house at the same time, for the completely independent space, the owner and the guests are different places, customers enjoy full privacy. The house has a kitchen, you can cook, but also automatic coin-free laundry Between the room and the sun room, sit in the living room can also watch the central mountains, in the bedroom can watch the sunrise and sunset.
Attention Please:
1.因為還有其他行銷管道,請於訂房前,先洽詢房東,確認有空房,再訂房,切勿貿然下訂。
2.農曆春節期間,價錢會微幅調整,請洽房東,確認價錢後再訂房。
謝謝您!
針對盈盈評價的正面積極回應:
1.有朋自遠方來,房東應盡量親自接待。
2.遇有抱怨,房東應親自處理,不假他人之手。
3.房東不適合主動要求退款,如果退款,也應該透過Airbnb,因為房客住宿後5天,房東才能去請款,由Airbnb退款,沒有住宿,就不應該有評價。
4.房東不應該找同樣有經營民宿的包車業者,以免幫忙處理抱怨時,興風作浪、火上加油、趁火打劫。
我想提供給您的
是一個舒適、溫馨全然不受打擾的空間
企圖讓您待在
一個只是門牌號碼換了的家。
在這裡
除了替您準備牙刷牙膏外
還有其餘想得到的想不到的
一要應俱全。
我用招待好友的心情
準備一切您需要的感覺及物品
想來此湊合過夜睡個覺的
希望放輕鬆享受舒壓按摩的
都有專人可以滿足您的需求。
可在屋內同時享受花蓮的好山好水,爲完全獨立空間,屋主與客人並不同宿,顧客享有完全的隱私。屋內備有廚房,可以自行烹飪,也有全自動免投幣的洗衣間與曬衣間。坐再客廳內也可以觀看中央山脈,在臥室可以觀賞日出與夕陽。
Guest access
There are internet, fourth, full range of kitchen equipment, large refrigerator, free cooking. There are washing machines, laundry rooms, clotheshouses.
屋內有網路、第四台、全系列廚房設備,大型電冰箱、可以自由烹飪。還有洗衣機、洗衣間、晾衣場。
Interaction with guests
You can use Airbnb, SMS, phone, Line, We Chat - and so on real-time interaction with the tenant.
可以用Airbnb、簡訊、電話、Line 、We Chat--等即時與房客互動。
Other things to note
During the stay, I hope to keep the environment neat, clean, do garbage sorting, whisper not to create too much noise, to maintain the quality of living.
住宿期間,希望保持環境的整齊、清潔、做好垃圾分類,輕聲細語不要製造太多的噪音,維護居住品質。
---
---
Always communicate through Airbnb
To protect your payment, never transfer money or communicate outside of the Airbnb website or app.
Learn more
---
請務必物歸原處,做好垃圾分類。因為有四台冷氣機及電熱水器,請勿同時使用2台以上吹風機,以免電力負荷過重而跳電。
---
---
---
Languages:
English
Response rate:
100%
Response time:
within an hour
Explore other options in and around 花蓮市
More places to stay in 花蓮市: