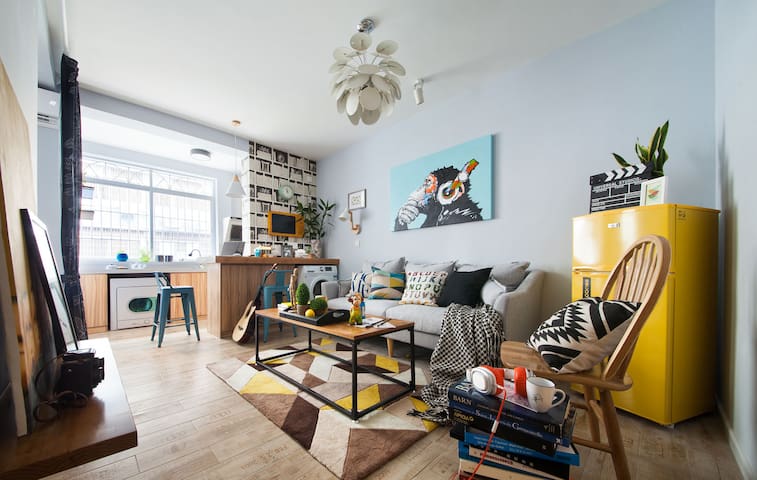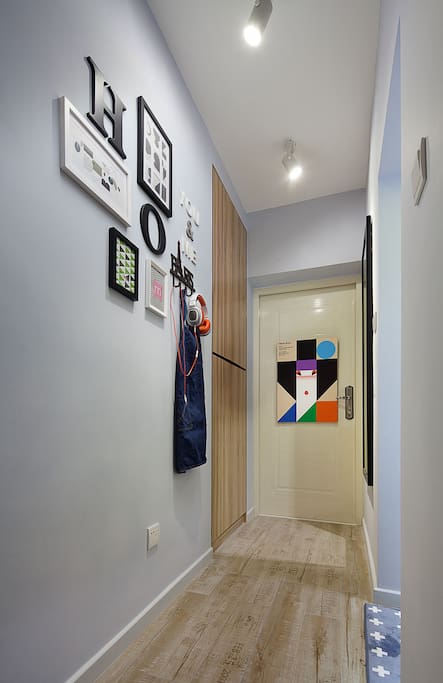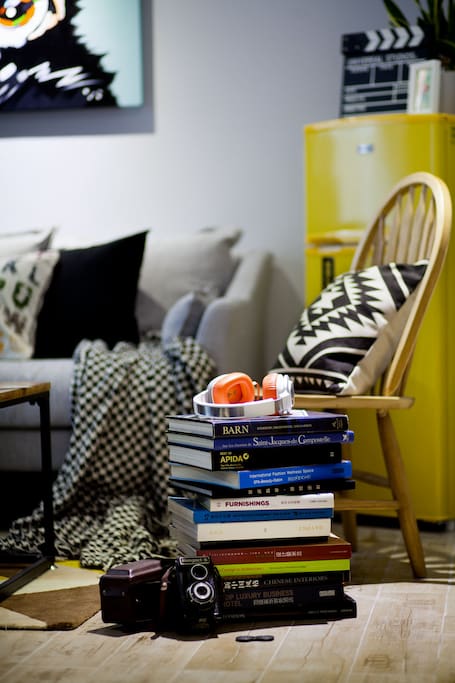 Every day shouting because of the high prices of Shenzhen to escape, but there are more dreams of young people because of the charm of Shenzhen and come. 70 after the owners to Shenzhen for 15 years, has experienced Bai Shizhou, Longhua, South and bamboo forest total of 5 years of rental life, after buying this small house, decided to do a try, a set of ordinary small Room, by the designer carefully created for the pursuit of a quality of life in Shenzhen dreamer, to provide a quiet and pleasant place to live - Tian Yu small homes. Most of the scenes saw the shaking his head dirty, simple and improvise, under the transformation of the designer, became the ideal of peace and mind. Style, comfort and intimate, all become standard. Close to nature, simple and quiet Nordic style, and then add a little nostalgic mood, embrace the classic in the retro. Adhere to the high quality of the standard, equipped with a large capacity of the shoe, wardrobe and other storage space; new home appliances; more in the wet Shenzhen, in accordance with the habit of foreign hotels or b & B, installed a separate Panasonic drying Machine; not only make home health more efficient and convenient, but also for the tenants to provide a comfortable and comfortable private space. Leisurely reading bar, talk about small tea space, in the slow time in a quiet daze. All seemingly distant dreams, now have the opportunity to achieve. Tian Yu small official to the people who love life to send a guest invitation!
每天都有人喊着因为深圳的高房价要逃离,但有更多怀揣梦想的年轻人因为深圳的魅力而到来。70后的业主,来深圳15年,先后经历过白石洲、龙华、南头及竹子林合计5年的租房生活,在买下这套小房子之后,决定做一次尝试,将一套普通的小房,交由设计师精心打造成一间为追求生活品质的深圳造梦者,提供恬静愉悦的居住之所-恬愉小舍。
多数场景中看了摇头的脏乱、简陋和凑合,在设计师的改造下,变成了身心安住的理想家。格调、舒适和贴心,统统成了标配。
贴近自然,简洁宁静的北欧风格,再添加一点淡淡的怀旧情绪,在复古中拥抱经典。坚持用高品质入住的标准,配置了大容量的鞋柜、衣柜等储物空间;全新的家电家私;更为在潮湿的深圳,按照国外酒店或民宿的习惯,安装了独立的松下烘干机;不仅让居家健康更为高效便捷,也为住户提供了恬适惬意的私宅空间。
悠闲读书吧台,畅谈小聚茶空间,在慢慢的时光中静静发呆。所有看似遥远的梦想,现在就有了实现的机会。恬愉小舍正式向热爱生活的人发出入住邀请!
Response rate:
100%
Response time:
within a few hours
Always communicate through Airbnb
To protect your payment, never transfer money or communicate outside of the Airbnb website or app.
Explore other options in and around Shenzhen Shi
More places to stay in Shenzhen Shi: