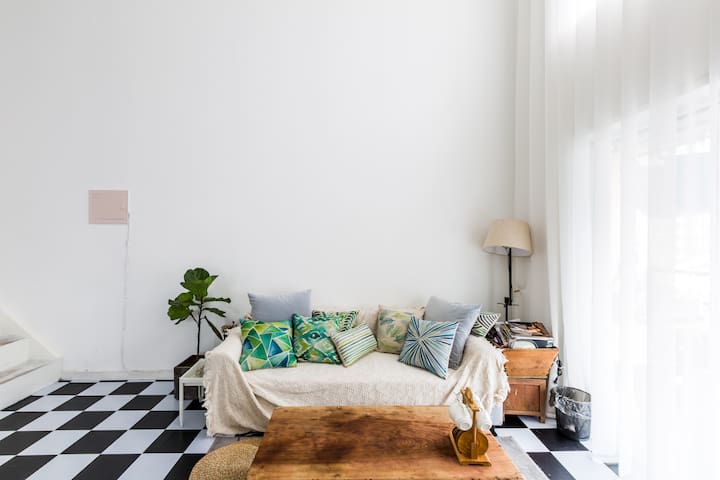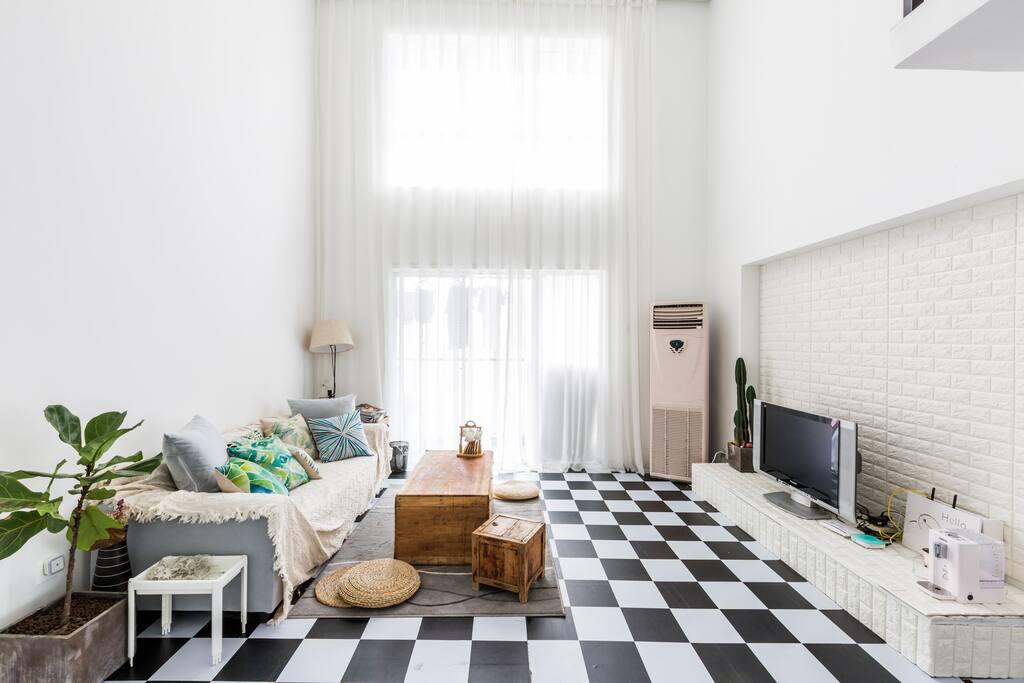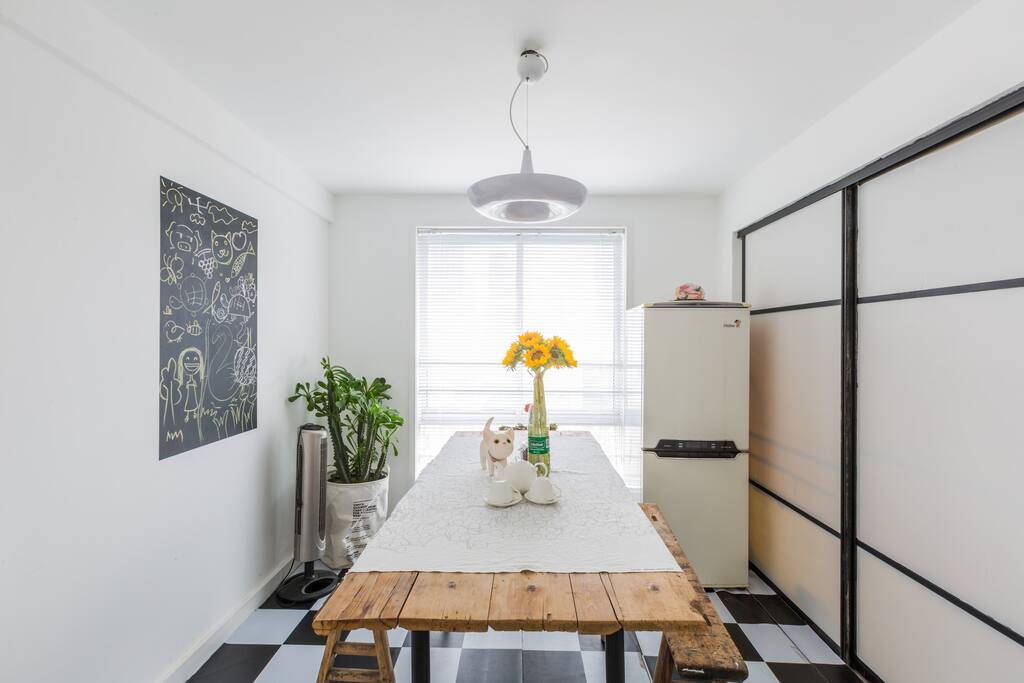 Hey: In the airbnb to share this property has been a year of time, from the beginning of the careful operation, to the present a bit frustrated, all aspects of the reasons, many. Housing in my opinion has not just last year when the newly modified as a fresh hi, so I think the need to re-write in the housing description of the situation in the house, so as not to expect the guests too high expectations of unnecessary friends, So that after entering the house will produce a drop, and then cause unpleasant communication, unpleasant evaluation.
Hey:
在airbnb上分享这套房源已经一年的时间啦,从一开始的悉心经营,到现在的有点丧气,方方面面的原因,很多。
房源在我看来已经没有去年刚改装的时候那样新鲜讨喜,所以我觉得需要重新在房源描述里写清楚房子的情况,以免给预期过高的客人朋友们造成不必要的期待值,以至于进屋之后会产生落差,尔后造成不愉快的沟通,不愉快的评价。
The space
Objective of the house to a brief description of it. 1. House construction years for some years, so in the hard drive above is certainly no new house so clean and flawless; 2. Apartment is located in Chengdu, one of the last hotel in the Pacific Hotel, next to the location is absolutely convenient travel, Metro Line 2 5min walk; 3. The overall pattern of the house is great, pick up 5 meters Loft; the most suitable number is 5, do not recommend more than 6 people, more than 6 people, 50 yuan per night room rate; 4. The functional area of the house has three bedrooms, two bathrooms, living room, dining room, kitchen and balcony; 5. Upstairs bedroom A: 13 square meters, 1 meter 8 wide bed + side window; 6. Upstairs bedroom B: 10 square, 1 meter 45 wide bed + bay window; 7. Downstairs bedroom C: 10 square, 1 meter 2 wide bed + bay window; 8. Bathroom: because the house before the hardwear has been formed, a certain cost, it is difficult to have a breakthrough in the design, so aesthetically limited, upstairs bathroom water pressure will be relatively small, it is recommended in the bathroom downstairs Oh; 9. living room: 15 square, play tired to come back to take a takeaway, around the coffee table to sit around a circle of play is very comfortable da; carpet because it is pvc material, clean aunt has every effort to clean to the cleanest, but like the new The same, it is not possible Oh; 10. Restaurant: 7 square, the table is to buy their own old wood back to take the refrigerator can be used normally; 11. Kitchen: ventilation, there are simple cutlery, you can do some simple breakfast because the cooking guests very few, so take into account the fresh and clean, spices are not prepared very complete Oh; 12. Apartment only two units, the house in the high floor, is the elevator apartment, very safe, security 24h duty;
客观的对房子进行一个简要的叙述吧。
1.房子建筑年限有些年头了,所以在硬装上面肯定是没有新房那么干净无瑕疵;
2.公寓位于成都最后的酒店之一太古里博舍酒店旁,地理位置是绝对方便亦出行,地铁2号线步行5min;
3.房子整体格局很棒,挑高5米的Loft;最合适的人数是5人,不建议超过6人,超过6人,每晚多50元房费;
4.房子的功能区分别有三间卧室、两个卫生间、客厅、餐厅、厨房和阳台;
5.楼上的卧室A:13个平方,1米8宽的床 + 一面平窗;
6.楼上的卧室B:10个平方,1米45宽的床 + 飘窗;
7.楼下的卧室C:10个平方,1米2宽的床 + 飘窗;
8.卫生间:因为房子之前硬装已成型,一定成本下,很难在设计上有突破,所以美观程度有限,楼上卫生间的水压会比较小,建议在楼下卫生间洗澡噢;
9.客厅:15个平方,玩累了回来点个外卖,绕茶几坐一圈玩桌游很惬意哒;地毯因为是pvc材质的,清洁阿姨已经每次尽力打扫到最干净,可是要像新的一样,不太可能噢;
10.餐厅:7个平方,餐桌是自己买来老木头回来搭的,冰箱可以正常使用;
11.厨房:通气,有简单的餐具,可以做些简单的早餐因为做饭的客人少之又少,所以考虑到新鲜干净,调料没有准备的很齐全噢;
12.公寓只有两个单元,房子在高楼层,是电梯公寓,很安全,保安24h值班;
Guest access
In addition to towels, bath towels, toothbrushes, there are provided Kazakhstan. Bedding adhere to a guest for a change.
除毛巾、浴巾、牙刷以外,都有提供哈。
床上用品坚持一客一换。
Other things to note
1, I and the cat did not live in the house 2, because of personal hygiene reasons, do not provide toothbrush, towels, bath towels and other personal personal life supplies
1、我和猫猫没有住在房屋里
2、因为私人卫生原因,不提供牙刷、毛巾、浴巾等贴身私密生活用品
---
---
Not safe or suitable for children (0-12 years)
Check in time is flexible
---
Languages:
English, 中文
Response rate:
100%
Response time:
within an hour
Explore other options in and around 成都
More places to stay in 成都: