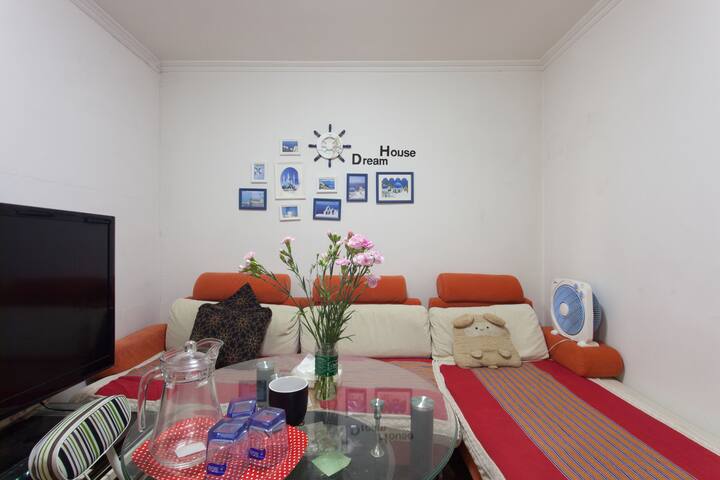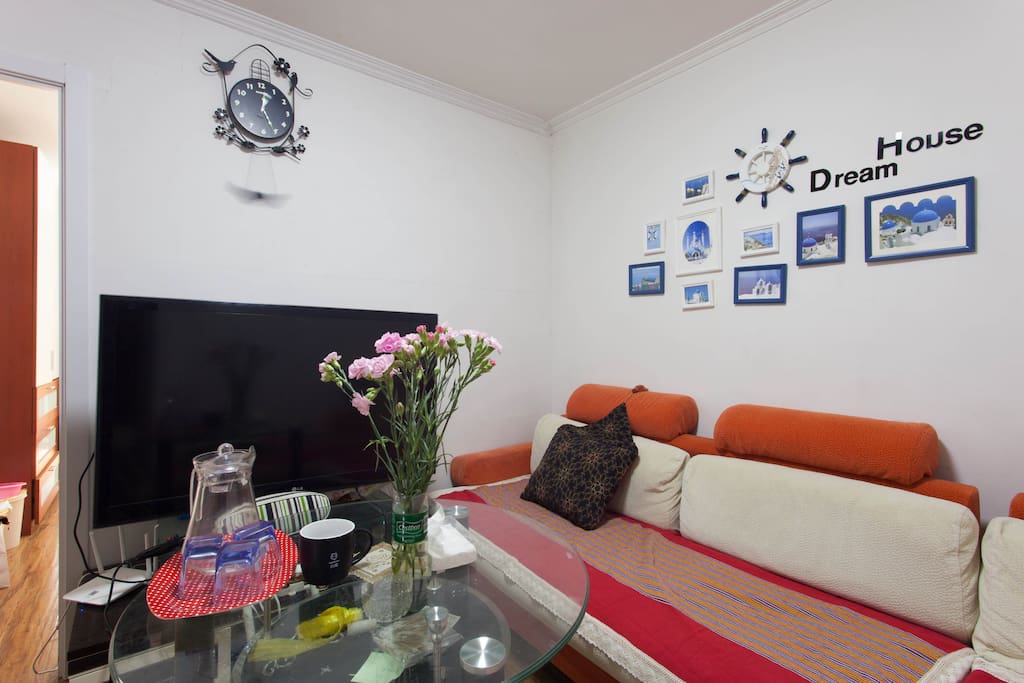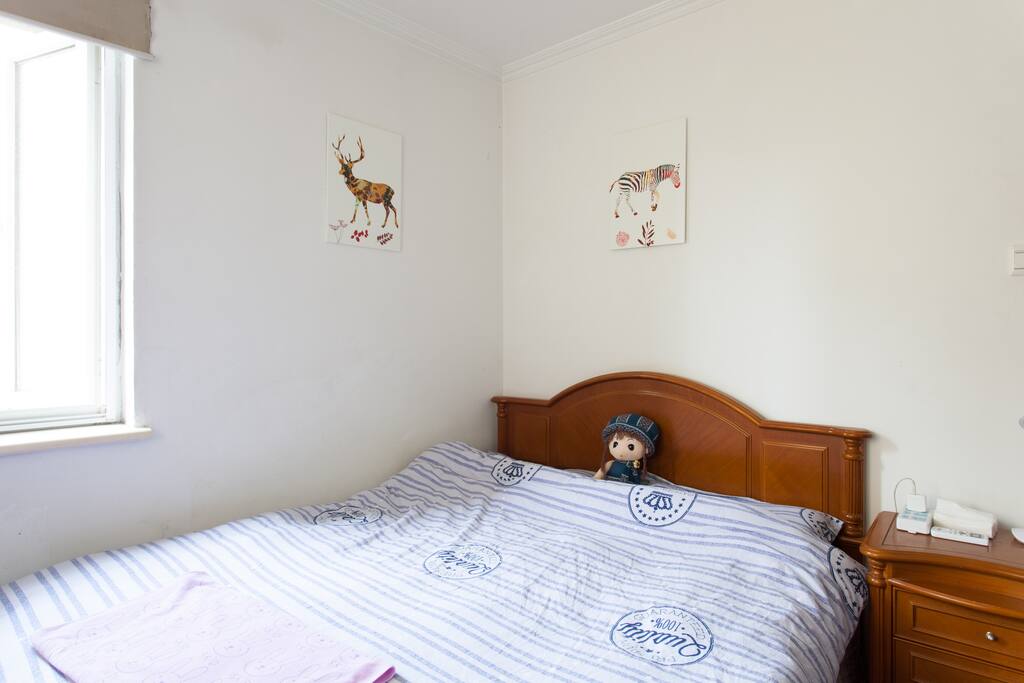 I was 85 after a guy, because the simple and honest people to send nickname dairy cows, we can call me Mr. cow, like snooker, love riding, while the biggest hobby is travel, like green mountains and rivers, but also love to go in the alley Alleyways. To Beijing to play a friend can share with me travel experience and advice. Open the door, meet me, we are acquaintance, then you have come into my life welcome you come Maybe I am just an episode of your journey, please do not mind to be my little memories. Because we trust each other, away from home, want to get as family care, friends, accompanied by honors I can temporarily play such a role. My little home in the line 10 Peony Garden Station, the subway 3 minutes to reach the district, management orderly, beautiful environment. The room is two rooms and one bedroom a kitchen and a separate balcony, two bedroom lighting and ventilation are very good, home appliances, daily necessities, you only need to prepare personal items to stay. Surrounded by quiet, suitable family travel, friends travel together, to Beijing business travel, school to accompany the students to read. Walk up to North Medical College, North Normal University, near the Bird's Nest Water Cube. The room is equipped with table tennis, badminton, leisure can be in the district leisure venues exercise learn.
我是85后小伙一枚,因憨厚朴实人送外号奶牛,大家可以叫我奶牛先生,喜欢斯诺克,热爱骑行,同时最大的爱好就是旅行,喜欢青山绿水,也爱走在胡同小巷。来北京游玩的朋友可以和我分享一下旅游经历和建议。打开门,遇见我,我们由此相识,此时你已经走进我的生活欢迎你的到来也许我只是你旅途中的一个插曲,请不要介意成为我小小的回忆。因为我们彼此信任,远离家乡的人,希望得到如家人般的照顾,朋友的陪伴,很荣幸我可以暂时扮演这样的角色。我的小家在10号线牡丹园站,出地铁3分钟到达小区,管理有序,环境优美。房间是两室一厅一厨一卫独立阳台,两个卧室采光通风都很好,家电,生活用品齐全,您只需要准备私人用品即可入住。周边安静,合适家庭出游,朋友结伴旅游,来京商务出差,求学陪读的莘莘学子们。步行可达北医三院,北师大,邻近鸟巢水立方。房间里备有乒乓球,羽毛球,闲暇可以在小区休闲场地锻炼切磋。
The space
1, convenient transportation is a major highlight of my home, the subway 300 meters to reach, walk south for 10 minutes or so passing Beijing Film Academy, Beijing Normal University, Sanhuan main road Jishuitan hospital. North walk 10 minutes north of the hospital. There is direct bus passing through the front door, Xidan. 2, the door is a password lock, eliminating the need to forget the trouble with the key, you can stay. 3, lying there are two windows, ventilation effect is particularly good. 4, living room with 48-inch ultra-thin TV, you can and friends and family to share large.
1、交通便利是我家的一大亮点,出地铁300米到达,向南步行10分钟左右路过北京电影学院,北京师范大学,三环主路积水潭医院。向北步行10分钟北医三院。有直达公交路过前门,西单。
2、房门是密码锁,省去了忘记带钥匙的烦恼,可以自主入住。
3、次卧有两个窗户,通风效果特好。
4、客厅配有48寸超薄电视,您可以和朋友家人共享大片。
Guest access
You can use all the facilities in the room, but hope you love them like me. The kitchen can be used free of charge I have prepared the necessary spices for you, waiting for you to show the chef style.
房间的里一切设施您都可以使用,但是希望您像我一样爱护它们。厨房可以免费使用我已经为您准备了必要的调料,等待您一展大厨风采。
Interaction with guests
During the stay you have any questions you can contact me and I will do my best to take care of your stay.
住宿期间您有任何问题都可以联系我,我会尽最大努力照顾您的入住需求。
Other things to note
Thank you very much for your attention. Please read the text below carefully. 1, every time I need to register your ID card information, please prepare your valid identity documents, if you are a student please show your student card; 2, please take care of the contents of the house, pay attention to health, love clean, do not like chaos to people. If there is damage, according to price compensation; 3, check-in time, check-out time in accordance with the requirements of the page, because I am also a normal office workers, can not meet all the trip plan, please understand. If the special circumstances can communicate and coordinate. 4, reception love clean, there is a legitimate purpose of the tenant; 5, refused to smoke in the bedroom, refused to have bad habits of tenants; 6, a kitchen, need to bring their own ingredients, clean sweep can be used up; 7, fly into the guests can not stay; 8, do not engage in gambling, once found immediately alarm! Finally, I hope every time the tenants decided to contact me before the contact and communication! I am not a professional landlord, you must understand your situation in order to allow you to live in my home, Thank you for your cooperation ~ ~ Please pay attention to the use of water during the period, the safety of electricity. Out of the house, corridor, please do not loud noise.
入首先非常感谢您的关注,请认真阅读下方文字。
1、每次入住我需要登记下您的身份证信息,请准备好您的有效身份证件,如果您是学生请出示您的学生证;
2、请您爱护屋内物品,讲究卫生,爱干净,不喜欢乱来的人。如有损坏,照价赔偿;
3、入住时间,退房时间按照页面要求,因为我也是正常的上班族,不能满足所有人的行程计划,还请谅解。如果特殊情况可以沟通协调。
4、接待爱干净,有正当出行目的的房客;
5、拒绝在卧室内吸烟,拒绝有不良习惯的房客;
6、有厨房,需自备食材,用完保打扫干净即可;
7、飞入住客人不得留宿;
8、不搞黄赌毒,一旦发现马上报警!最后希望每次房客决定下单前都和我联系沟通!我不是职业房东,必须了解您的情况,才能让您住进我家,
非常感谢您的配合~~ 住期间请您注意用水,用电的安全。
进出家门,楼道请不要大声喧哗。
---
---
Check in time is 2PM - 10PM
厨房免费试用房客自己洗碗 ,走时厨房打扰赶紧恢复原样,对进屋必须穿拖鞋
---
What a living experience! It's unimaginably....... Please note that photos are misleading.
真正的原因是这位房客朋友失言违约没有诚信,长话短说简单给大家解释一下。1、入住当天由于飞机延误,凌晨2点多我依然等着安排他们入住。2、退房当天在没有事先沟通的情况下,延迟4个小时(入住退房时间在房源展示页面写的很清楚),影响了下一房客的入住,等了4个小时。3、走时还把家里的门禁给带走了,使其他房客当天入住很是不便,我通过平台索赔了200作为损失,补偿给等待4小时房客。综上的情况可能让位房客感觉这是一个糟糕的经历,我也很遗憾,但是这些都是客观原因或者您自己的疏忽大意造成的,对我的评价不符事实难以让人接受,说我家的房源与图片不符是为了给我一个差评您却失去了您的诚实。 The reason is that this customer broken his promise and no sincerity , I will explain for that . 1. the check-in time , because the plane delay , at 2 oclock we were still waiting them in order to let them check-in .2.when check-out day , they didn't tell us in advance and delayed for 4 hours ( check-in and check-out time is clear on the paper ) , it affects the next customer to check in and waited for 4 hours . 3. when they left , they took the room card with them , it is not covenient for the new customer . so we claimed for 200 via the platform to compensate the customer who waited here for 4 hours .Above all , this will be incomfortable for that customer , but we are sorry too . This is caused by the objective reasons or your carelessness .But your evaluation is not in comformity with the fact , It is unacceptable . To say our house is not in comformity with the pictures to give me the bad evaluation , this will let you lose your sincerity .
---
我是85后小伙一枚,因憨厚朴实人送外号奶牛,大家可以叫我奶牛先生,喜欢斯诺克,热爱骑行,同时最大的爱好就是旅行,喜欢青山绿水,也爱走在胡同小巷
Response rate:
100%
Response time:
within an hour
Explore other options in and around Beijing
More places to stay in Beijing: