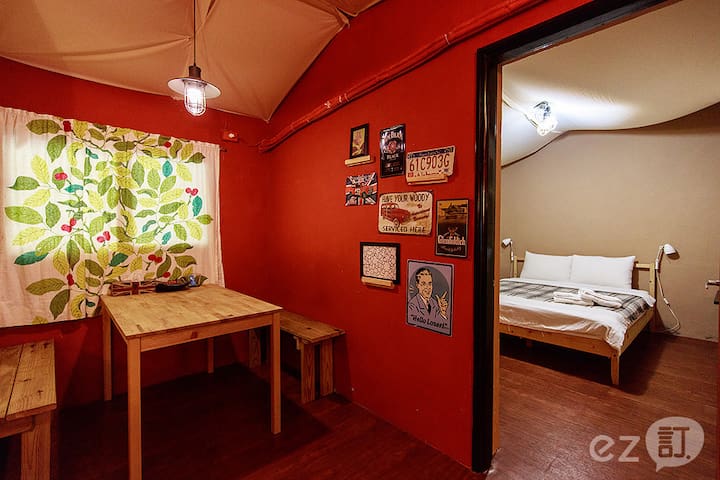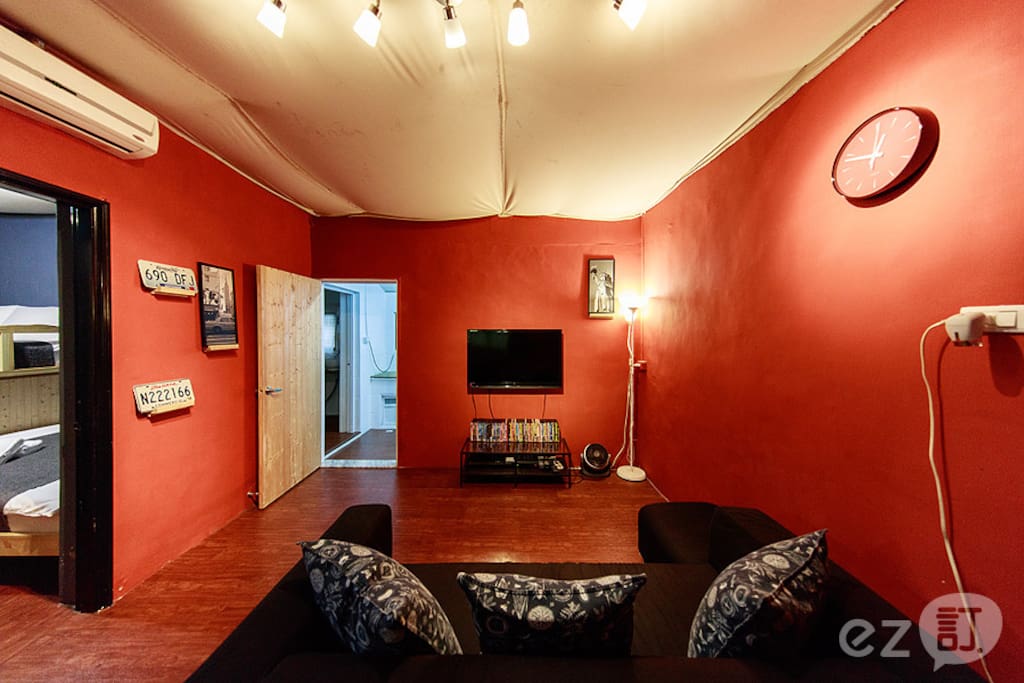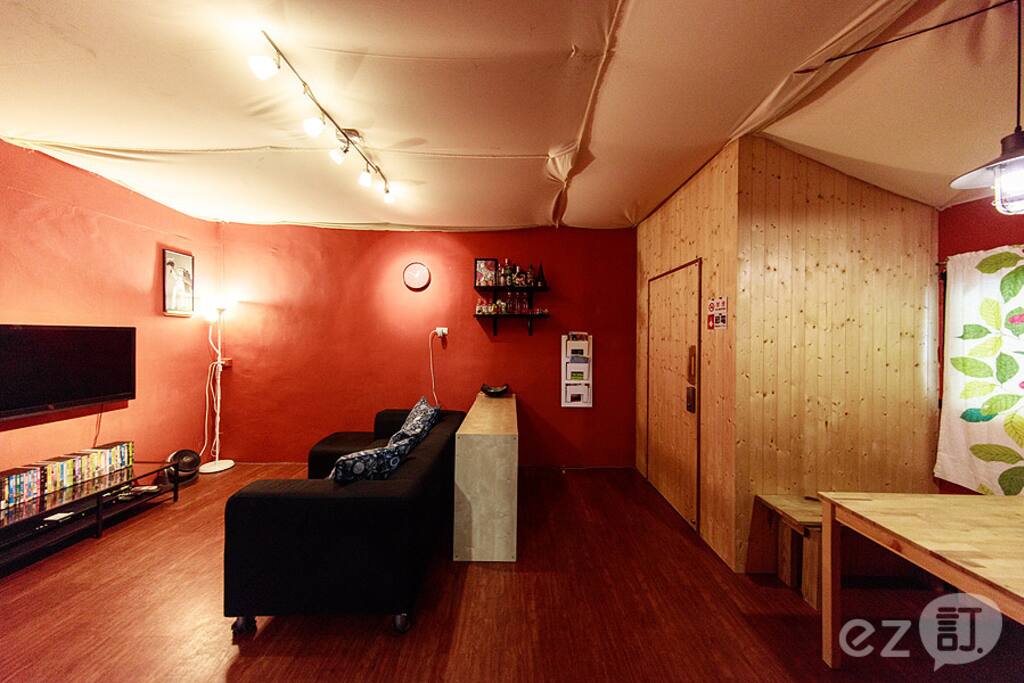 墾丁Rio.N里約南灣"限定"2~6人平價包棟(近南灣沙灘及墾丁大街)
Rio.N Rio Bay is located at the south gate of the South Gate Road, which is only a day Simple American style old house to provide Baotou private space completely without having to share space with the stranger and be disturbed only need to walk there stop sign, 7-11, noodle shop, breakfast shop no matter a person traveling with three five friends travel are Rio Are welcome Simple and comfortable transportation Convenient experience Traveling can also be a very comfortable environment Relaxed in the warmest southern part of Taiwan Accommodation ... Line ID: rion.inn We Chat ID: rion_inn Before booking, please read the details of the site if found to violate the accommodation requirements of the landlord has the right to refuse to stay on the spot and not refund
Rio.N里約南灣
位於南灣路核三廠大門正對面巷內
一天只接待一組人
簡易美式風格的老房子
提供包棟私人空間
完全不需與陌生人分享空間及被干擾
只需步行即有站牌、7-11、麵店、早餐店
無論一個人旅行與三五好友出遊都里約都歡迎
簡單舒適
交通便利
體驗外出旅行也可以很舒適的住宿環境
悠閒漫活於熱情的台灣最南端
住宿洽詢 ...
Line ID : rion.inn
We Chat ID : rion_inn
訂房前務必詳閱須知
現場若經發現違反住宿規定
房東有權現場拒絕入住且不予退還
Guest access
You can choose a check-in mode by the number of people ... 2 people Bao Dong (4 room lock) Use 2 rooms and living room + tea room + wet and dry separation bathroom / sets or 4 people Bao Dong (2 room lock) Use 4 rooms and living room + tea room + dry and wet separated bathroom / set or 6 people Bao Dong (4 people stay but would like to 2 room sleep please refer to this option) 2 rooms + 4 rooms and living room + tea room + dry and wet separated bathroom / set
您可依入住人數選擇入住模式 ...
2人包棟(4人房上鎖)
使用2人房及客廳+茶水間+乾濕分離衛浴/套
或
4人包棟(2人房上鎖)
使用4人房及客廳+茶水間+乾濕分離衛浴/套
或
6人包棟(4人入住但想分2房睡請參考此選項)
提供2人房+4人房及客廳+茶水間+乾濕分離衛浴/套
Interaction with guests
Travel Advice // Gourmet Recommended // Event Ticket Valet Reservations / Valet Reservations Car Rental (Must have a driver's license or an original copy of an international driver's license)
旅遊諮詢 // 美食推薦 // 活動票卷
代客預約接駁 // 代客預訂機汽車租賃 (須具備駕照或國際駕照正本)
Other things to note
Before booking, please read the following accommodation details of the site found to violate the accommodation requirements of the landlord have the right to refuse to check in and the money is not refundable # The number of people staying in the room can not exceed the number of accommodation (for example, 2 people Baotong stay 2 people, 4 people Baotong stay 4 people, 6 people Baotong stay 6), the number of people allowed to smuggle! No refunds available !!! Rio rules of the rules in front, can not comply Please do not book !!! 1. In case of environmental equipment, Rio is not suitable for children under 7 years of age, if you disregard this requirement insisted on booking, we declare that the site staff will have the right to refuse you stay, and not unsubscribe, respect Please forgive (bow). 2. In addition to the "do not provide abandoned toothbrush", the survivors use the same space for the same person, so do not provide replacement towels and environmental finishing. 3. Thanks to the compassionate of the neighbors, we attach great importance to and care about the daily quality of life of our neighbors, taking into account the environmental suitability and the ban on cooking and barbecue. 4. After 10 pm, be sure to whisper, to avoid the neighbors alarm, you embarrassed I am also embarrassed. 5. Smoking is strictly forbidden in the house, please go to the door, if you do not abide by the rules of self-confidence friends, ask you for reference to your living environment, Rio is my own home, so I do not like my family smoke. 6. Do not move or steal or destroy items in your home. 7. declined to engage in illegal activities in the museum, drug abuse, etc. ... major circumstances, such as the alarm will be found.
訂房前務必詳閱以下住宿須知
現場發現違反住宿規定
房東有權利拒絕入住且款項不予退還
#入住人數不可超過訂房房型容納人數(例:2人包棟入住2人,4人包棟入住4人,6人包棟入住6人),嚴禁人數偷渡!如經發現場立即取消入住資格且不予退款
!!! 里約遊戲規則講在前,無法遵守請不要訂房 !!!
1.礙於環境設備關係,里約不適合也不接受7歲以下幼兒入住,若您無視此規定執意訂房,我們聲明在此,現場工作人員將有權拒絕您入住,且不予退訂,敬請見諒(鞠躬)。
2.為地球盡一份心力,里約除了"不提供拋棄式牙刷"之外,續住者為相同的人使用相同的空間,故不提供更換毛巾及環境整理。
3.感謝左鄰右舍的體恤,我們極重視及愛護鄰居們的日常生活品質,顧及環境適當性,嚴禁炊煮及烤肉。
4.晚上10點後,務必輕聲細語,避免鄰居報警,你尷尬我也尷尬。
5.屋內嚴禁吸煙,吸煙請至門口,若對自己沒有守規矩自信的朋友,懇請您參考適合您的居住環境,里約是我自己的家,所以我不喜歡我家有煙味。
6.請勿私自移動或竊取/破壞屋內物品,一經發現損壞需照價賠償。
7.謝絕館內從事不法行為,吸毒等...重大情節,如發現必報警處理。
---
---
Extra people £18 / night after the first guest
Weekend Price £36 / night
Always communicate through Airbnb
To protect your payment, never transfer money or communicate outside of the Airbnb website or app.
Learn more
---
Not safe or suitable for children (0-12 years)
Check in time is 4PM - 7PM
!!! 注意事項 !!!
里約遊戲規則講在前
無法遵守請不要訂房
假日 : 星期五 + 星期六 + 2天以上連續假期
平日 : 星期日 ~ 星期四
旺季 : 6月 ~ 10月
淡季 : 11月 ~ 5月
跨年.元旦.春節期間.春吶期間 = 特定假日以續住優先
加床 : NT1000,且礙於空間考量"僅限1人"
提供床墊寢具及浴巾
入住人數不可超過訂房房型容納人數
例 : 2人房入住2人 , 4人房入住4人 , 故包棟6人
嚴禁偷渡!!!
一經發現將有權取消入住資格且不予退款
設施
43吋液晶電視 + DvD + DVD播放器
冰箱 . 電熱水壺 . WiFi
盥洗用品
吹風機 . 洗髮精 . 沐浴乳 . 洗面乳 . 卸妝乳
棉花棒 . 牙膏 . 毛巾
牙刷請自備 * 牙刷請自備 * 牙刷請自備 !!!
= 礙於環境設備關係 =
里約"不適合也不接受7歲以下幼兒入住"
若您無視此規定執意訂房
我們聲明在此
房東將有權拒絕您入住
且不予退訂
敬請見諒(鞠躬)

= 為地球盡一份心力 =
里約除了<>外
"續住" 是相同的人使用相同的空間
所以也不提供更換毛巾及環境整理
= 敦親睦鄰 =
感謝左鄰右舍的體恤
我們極重視及愛護鄰居們的日常生活品質
顧及環境適當性嚴禁炊煮及烤肉
= 宵禁 =
晚上10點後務必輕聲細語避免鄰居報警
放鬆的愉快旅遊卻鬧進警局
相信你尷尬我也尷尬
= 嚴禁吸煙 !!! =
癮君子吞雲吐霧請至門口
若對自己沒有守規矩自信的朋友
懇請您另外參考適合您的環境
里約是我自己的家
所以我不喜歡我家有煙味
= 請勿私自移動或竊取/破壞屋內物品 =
一經發現損壞需照價賠償
= 謝絕不法行為 =
開趴叫小姐或吸毒 ... 等
一經發現鐵定報警處理
---
On Fridays and Saturdays the minimum stay is 1 night.
---
Languages:
中文
Response rate:
100%
Response time:
within an hour
Explore other options in and around Hengchun Township
More places to stay in Hengchun Township: