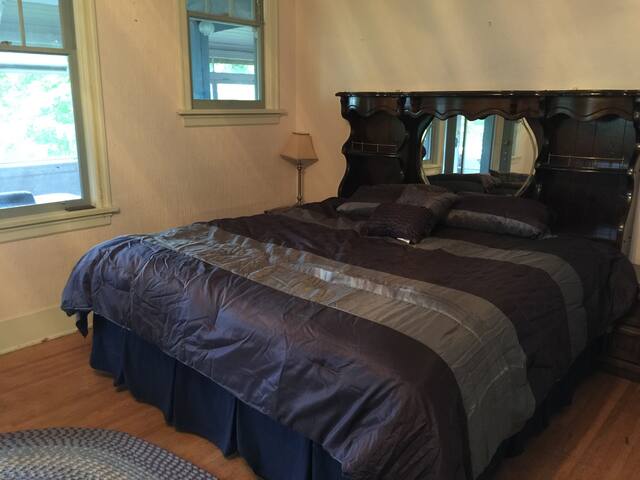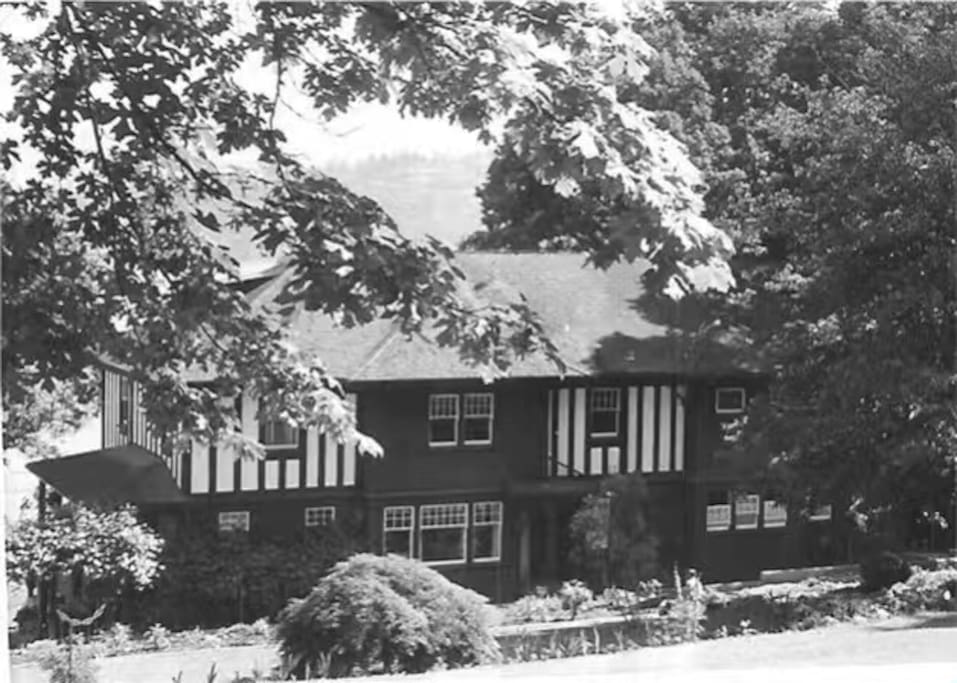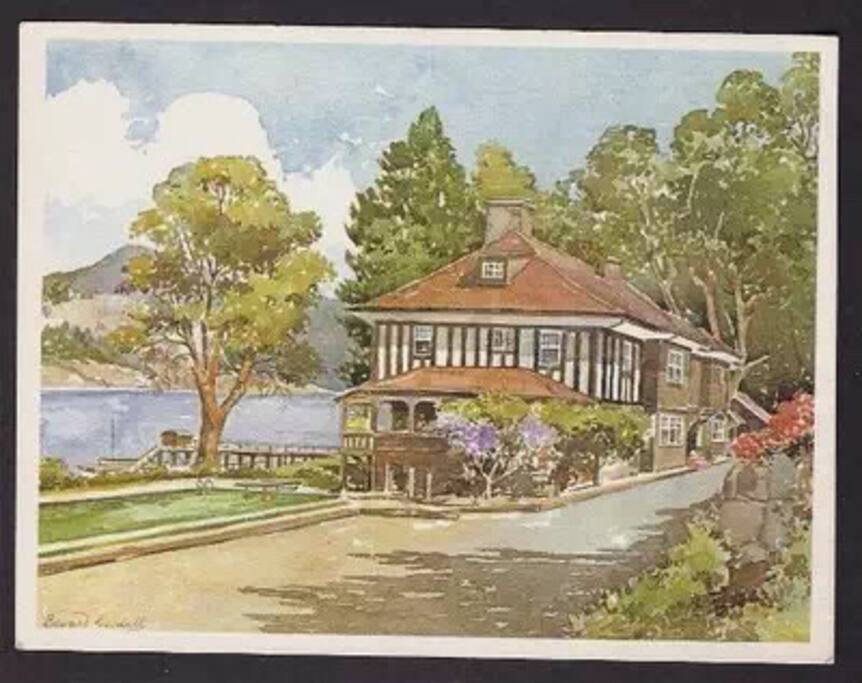 This oceanfront building called Wilcuma Lodge. It was built in 1904. It was landmark of cowichan valley in 1950s. John Wayne and lots of famous Hollywood movie stars had lived in this house for holiday. Hope you will like this historical building. If in cowichan bay, I can pick you up.
---
---
Check in time is 2PM - 9PM
---
Safe to say this may be one of the most memorable places we have ever stayed. The host was wonderful and replied almost immediately to my inquiries. Our large group stayed here while attending a wedding nearby. The lodge is one of a kind - a unique experience to say the least. Because of the age of the lodge (over a hundred years old), there are some characteristics that may deter some folks: peeling paint and cobwebs, outdated carpets and furnishings, etc. But overall the experience staying at the lodge was very positive. Thank you for sharing such a strange and interesting place with us, Zhengfu!
---
Huge mansion with a lot of character! Original paint colors chipping for decades. Original cobwebs. Miniature putting green and balloons in living room! Some new and remodeled spaces! A crash of colors and decor with a nod to its historical roots. Easy to make yourself at home...but not effortless. Garbage not taken out. Bed linen needed washing (maybe John Wayne's ghost?) and when asked for clean sheets, host instructed us to use washing machine. Washer/Dryer on premises! Used soap in bathrooms. All the whiskey you could ever want to drink! Owner's clothes and personal items in dressers and closets. Gigantic floor plan and great for hide and seek (two staircases up to the second floor). Plenty of space for privacy. Dinner bell or intercom needed to find others. Good wifi and great speakers for indoor or outdoor dance party! Ancestral mouse in the kitchen. Fridge full of owner's food. Quail family, deer, seals, bunnies and blackberries! No indoor squirrels. Several tenants close by on property. Friendly neighbors (tenants) on not so private beach. Doors that lock! Some doors don't open or shut. Close to town, farm stands, fresh eggs, cafes, galleries, estuary, CBD dispensary. Utensils, plates, glasses, cookware unorganized and most of it clean. Great setting for photography and architectural history buffs! Beautiful dining area with flowers host's wife arranged. Donuts, coffee, wine and beer offered. Host welcoming, friendly and available. Beautiful bay and boat for rowing or catching crabs. Windows open wide to gaze at the gorgeous bay. 114 year old piano with deep resonate sound. Blissfully quiet. Bring your own TLC ( & sheets)! Timeless.
---
Staying at this air b n b was an incredible experience for my friends and I this weekend. Zhengfu was accommodating and allowed us to stay in the house an hour over the checkout time to gather our things. He also provided wine for me and my guests and made us coffee the next morning before checkout--and crabs. I didn't expect to see him a hour before check out cooking crabs in the kitchen, but all in all, he was a most hospitable and generous host. Yes, this house is very old, but it was quaint and had lots of character to it. Each of my friends stayed in their own suite all to themselves. It was the best sleep of our lives for some of us. We all thoroughly enjoyed the waterfront property behind the house and spent the day and night out on and in the ocean. I would definitely recommend this location if you want a tranquil, beautiful getaway on the island.
---
This house was no surprise. It is old.... really old, but it was incredible with an amazing aura about it. We loved it. Turns out my whale watching boat captain had stayed in the place in the 1960s! It's seriously awesome. Zhao Zhengfu was an incredible host too. He was more than accommodating and was always concerned about our stay. He went above and beyond expectations. I recommend this place to anyone who is fine with a house that is a little older that is incredibly spacious.
---
Strange and wonderful come to mind. There were not many photos at the time that we rented this so I thought I'd leave a detailed review to help you understand what you're getting. First off, this place is huge. It's a full mansion so you have a full living room, giant dining room, large kitchen etc. The info says 8 guests but Zhengfu and his Wilcuma lodge easily accommodated 10 of us (all adults). There's 4 main bedrooms as the info says but there were two other rooms we used as bedrooms too, one with a kid size twin and the other with a floor mattress. The bed I stayed in was quite comfortable and I didn't hear any complaints about the others. Most of the principle rooms have huge windows facing the ocean, which is just a short walk away. We went down to the waterfront for a swim at one point and marvelled at the strange shacks just off the beach. Was there anyone living there? Don't know! Our favourite room was this long porch-like corner room that faced the ocean and with it's large open windows we felt like we were sitting inside and outside at the same time! The place is old, like 114 years old, as Zhengfu puts it. It's a solid house, and beautiful in places but has not been updated very much lately and is showing a fair bit of wear. The interior is patched up here and most of the house may not have seen new paint in some decades. That didn't bother us but it was noticeable in places. We really enjoyed our stay but there were a few surprises. The house was being lived in by our host and there were a few traces of his having been there recently. A putting green and driving setup in the living room for example! We were also surprised to find out that one room upstairs had been rented out separately and was accessing the same kitchen and entrance etc as the rest of the house. She was a bit apprehensive to stay with our celebration about to take place and so she opted to stay elsewhere. She was a good sport about it but you may want to ask Zhengfu if that room is rented out if you're concerned about sharing the space. Lastly, I must say that Zhengfu was a lovely host. Very responsive to communication and requests for additional floor beds. Thanks Zhengfu, I hope to come rent your mansion again one day!
---
Response rate:
100%
Response time:
within an hour
Explore other options in and around Cowichan Bay
More places to stay in Cowichan Bay: