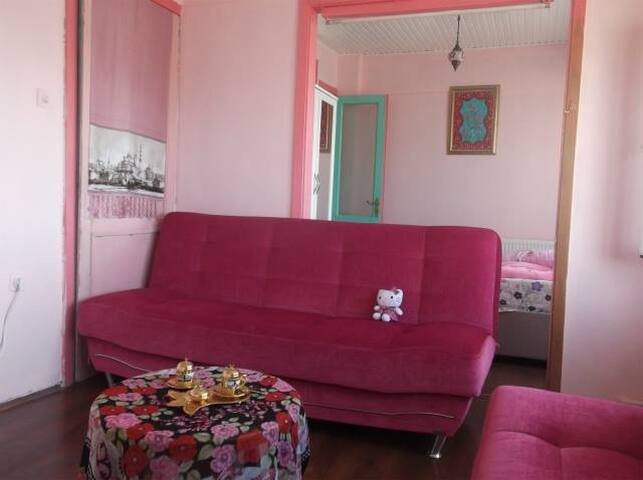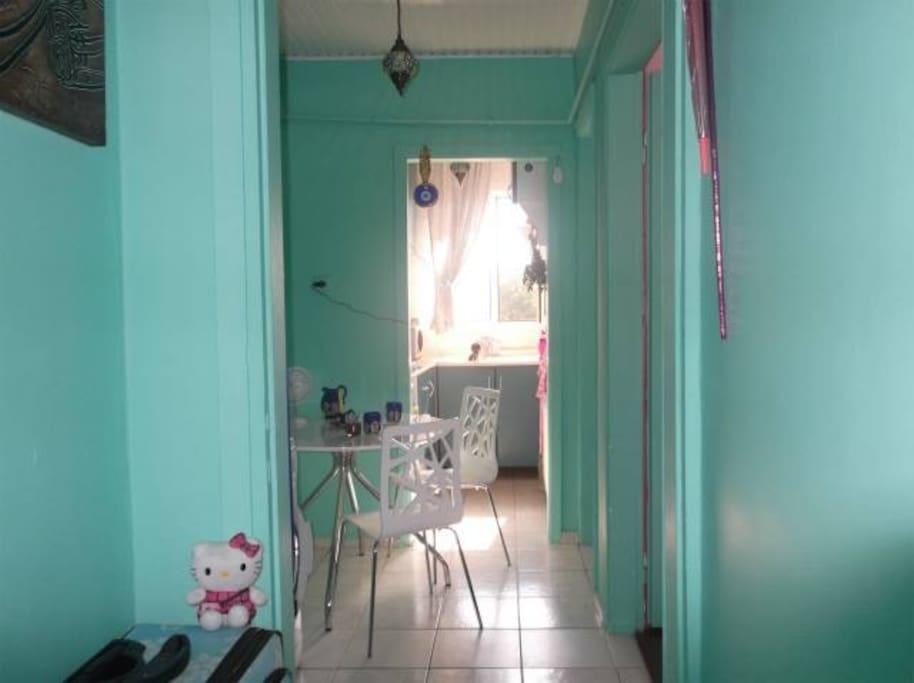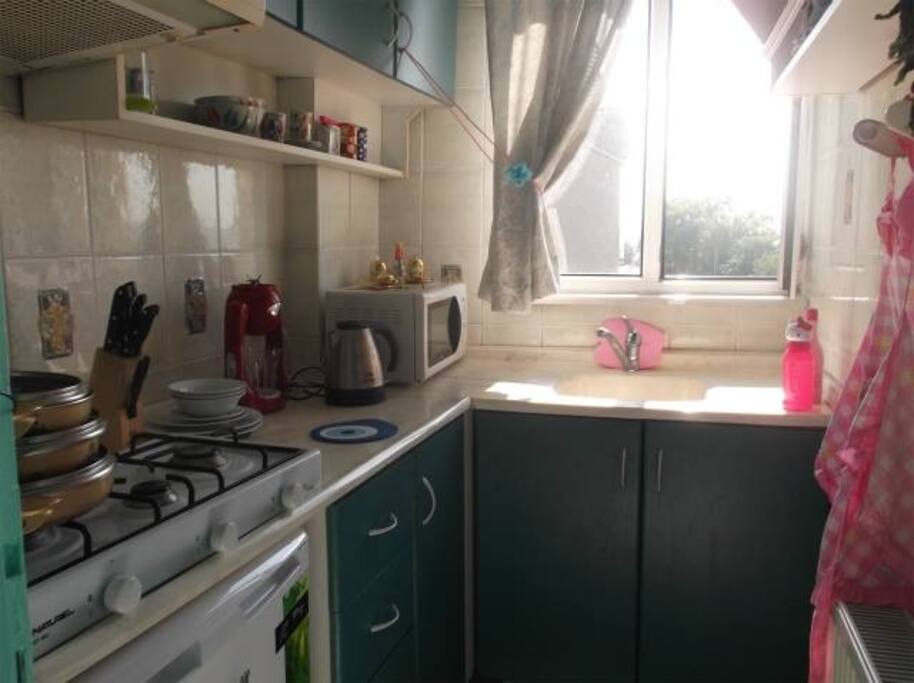 located old city side of Istanbul.3min for bus,taxi,sea bus.15min walk will arrive grand bazar,blue mosque,Ayasofya,in the center of sultanahamet.salon,bedroom,kitchen,all room has nice view & big terrace also.pick up from airport is avairable.
The space
Nice terace with sea view. all room has nice sea view.you can find everything in the house what you need for stay.

Guest access
5min from Kumkapi station.
infront of IDO yenikapi.
so just call from Kumkapi station or Ido.will pick up.also we can pick up from (URL HIDDEN) you need.
Other things to note
You need anything we Can supprt Your stay.
---
---
Common sense.
Smorking ok at teracce. We have big teracce with nice view.
---
Totally weird and negative experience. Place is simply not safe. No lights in common areas, which means a walk up five stories in the dark. Other tenants in building leave trash in common areas, including animal excrement. Flat itself is extremely basic, bearing only a superficial resemblance to pictures. Pervasive smell of trash through flat. We only stayed first night due to late hour of arrival and the danger of dragging ourselves and luggage down a filthy winding stairway in the dark. Owner's agent apologised about state of affairs and gave refund. We thought that was it. He seemed very nice, but his messages started getting a little confusing, persistent and creepy. I offered to pay for a lift he'd arranged from the airport, he declined. Now we have left, he invoiced me $100 (approx 235 Turkish lira). Have filed a formal complaint with Airbnb, as other tenants have complained about same issues as late as June 2014, six months before our visit, with no change or improvement. Seriously, Istanbul is a nice city, with plenty of nice places to stay. Save yourself the hassle and stay well away.
Totally I can not understand this lady,s attitude.the day of her check inn i went 90km distance airport for pick up.becouse air plane was delay and they arrived late at night...after she does not have cash money even she tried to get from ATM she had problem about (URL HIDDEN) i said ok tomorrow.oneday after without speak ,just she disappear from house.still i worried about her and tried to find nice place for her.i sent message but she never reply.now steps has electric problem but i think she does not like this steps due to her body,s problem.she is so FAT for this step.that is why i help to carry her luggage.also after she left ,bed had problemdue to her weight.that is why she complain too much this (URL HIDDEN) body apologized her as she wrote.she made drama.she wrote about me (confuse,creepy,persistent)so i wrote Sarah is (too FAT,Chatter,liar like thief) at least she have to reply my message.problem is not 100$ transfer money.i feel shame her thinking.attention this DRAMA making FAT lady ..i am usually kind for everybody.but this time i did like this because she is not correct, no respect ,too much for me.keep away from this FAT lady.
---
Nice little top floor apartment in the Fatih district, a short walk up hill away from the main tram line to all the historical sites. You can walk to the Grand Bazaar in 20 minutes or to Sultanahmet in 30 minutes. The apartment has a well equipped kitchen, comfortable double bed, a good wifi connection, and if you visit off season a good boiler with a useful thermostat control. To my limited knowledge of Istanbul this seems like a mainly local, non tourist area and people are friendly and helpful towards non Turkish speaking tourists. There are several grocery shops, supermarkets and stalls nearby which are all reasonably priced. There are bars and cafes which can also be found in the area. Yasar and his cousin were very helpful in arranging my visit and met me as planned on the day of arrival, and the check in / out times were very flexible to suit my flights. They were very quick to respond when I had any queries during my stay, and also before hand when I was making travel arrangements. They also introduced me to their relative who runs a Turkish carpet business in Sultanahmet. Yasar's apartment is on the top floor of its building and offers some nice views across to the ferry port, although for anyone with limited mobility be aware that there are several flights of stairs to climb in order to reach the apartment. I would happily recommend Yasar's apartment to anyone who wants to visit Istanbul.
---
The place was nice to be able to reach most places easily Neighborhood was dirty, especially the building and a lot of women and children sitting on the narrow stairs that cuts breath And runs from the apartment like a smelly sewage did not know caused The owner was not nice enough and not polite It is possible to change the course of your enjoyment of your trip and you feel like you wasted your money You are there for the fun did not understands this thing And gave us a bad impression about himself, unlike the others who were in the utmost good
---
Lovely apartment, lovely area of the city, supermarket and lots of cafes close to home. Thank you, Jasar!
---
Hi.I am living Istanbul Turkey.I will support You dualing Your stay at Istanbul.
Languages:
English, Türkçe, 日本語
Explore other options in and around kumkapi
More places to stay in kumkapi :