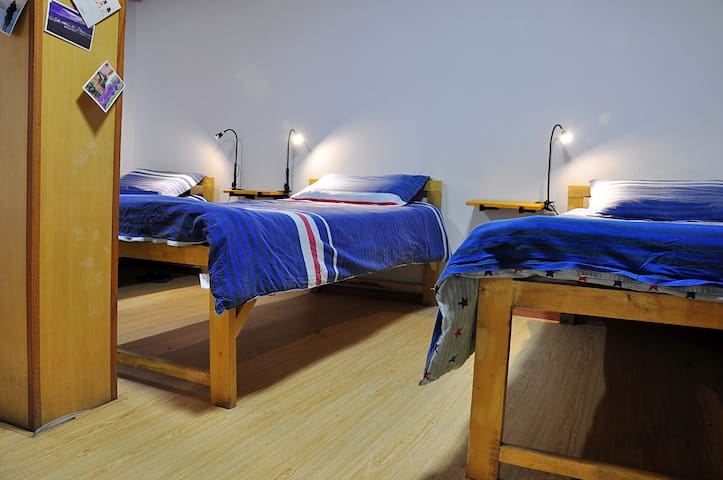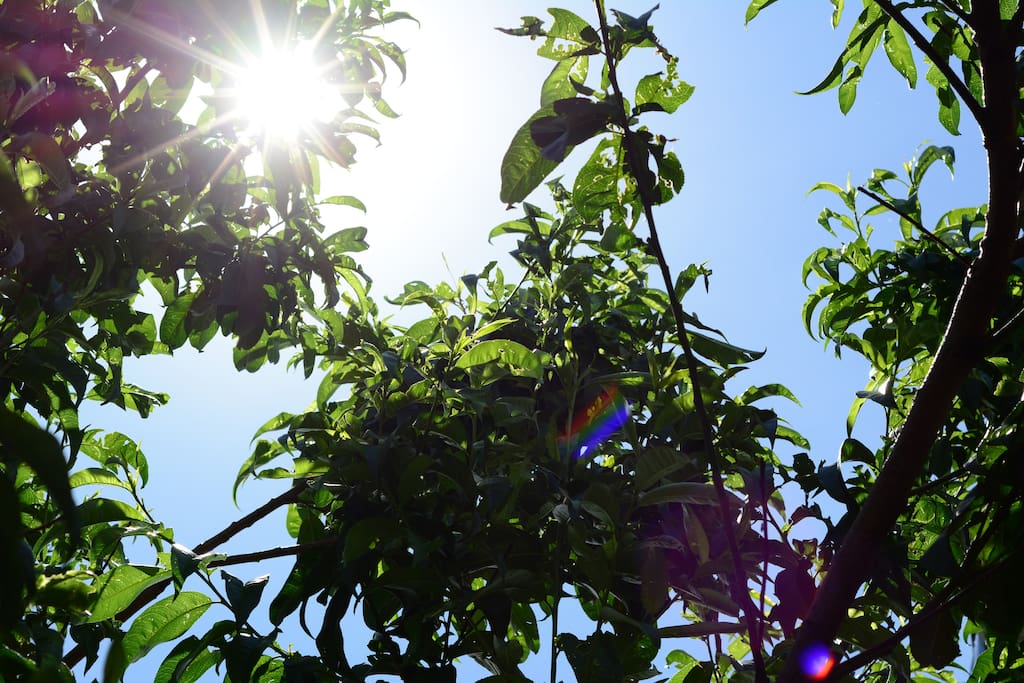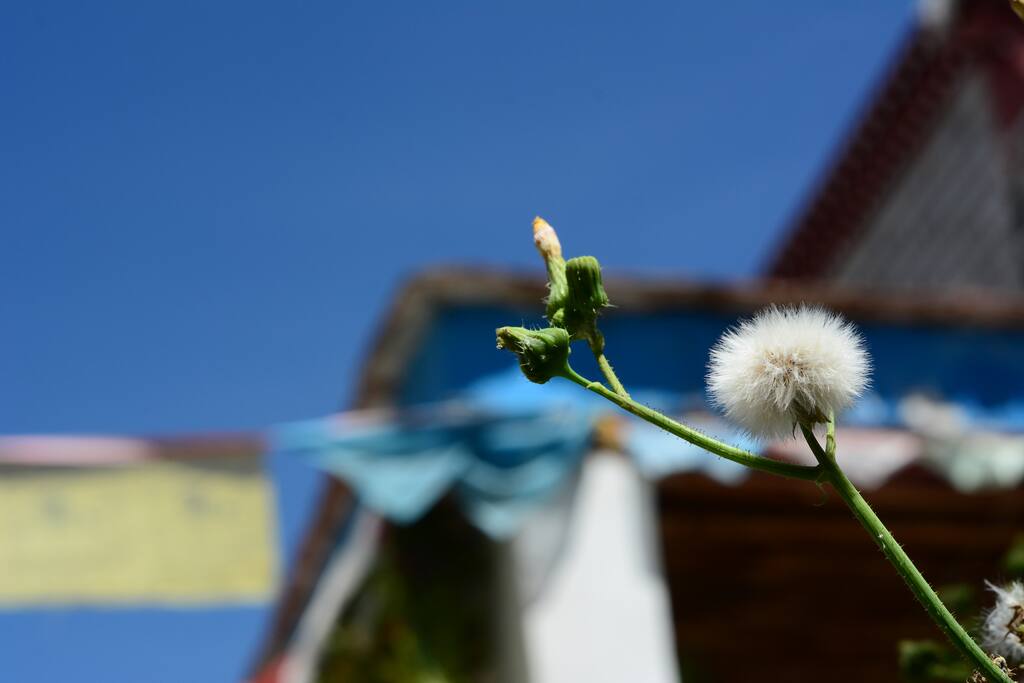 Here we still retain the oldest buildings in the old Tibetan area, surrounded by Tibetans, warm and friendly, you can be more close to understand their lives. As a traveler you can not be so fancy and busy in a variety of attractions. Morning you can sleep naturally wake up, and then leisurely stroll to the vicinity of the Jokhang Temple. Not far away, with only 10 minutes to go, take the car shorter time. Around the Jokhang Temple Barkhor Street, you can see a lot of pilgrims knock head, it is a kind of great and solemn ritual! Do not go out, you can in the yard sunshine shed drink tea to see the book in a daze, comfortable and comfortable. Or from friends from different places to take a friend chat, in the journey of each paragraph is a beautiful and worthy of the treasure! Interest to everyone we can organize a barbecue lying (by the way, the words of their own roasted than the outside delicious N times), where you will feel unprecedented comfort and ease. We welcome you! Blue sky, devout faith, no imprisonment and slow pace of life, here is the sunny city of Lhasa! Comfortable here, I believe that you travel a very good experience!
在这里我们还保留着老藏区最原始的建筑,四周都居住着藏民,热情又友好,你可以更加贴近的了解他们的生活.
身为一个旅人的你可以不用那么走马观花式的忙碌于各种景点。
早上你可以睡到自然醒,然后慢悠悠的溜达到大昭寺附近。不远,用走的也只才十来分钟,坐车时间更短。围绕着大昭寺的八廓街,你可以看到很多朝圣者磕长头,那是一种怎样伟大而又庄重的仪式感!
不出门的时候,你可以在院子里的阳光棚喝喝茶看看书发发呆,惬意而又舒适。亦或者和来自不同地方的友人搭个伴儿聊聊天,在旅途中每一段相识都是美好而又值得珍惜的!
兴致来了大家还能组织着来个烧烤趴(顺便白话一句,自己烤的比外面好吃N倍),在这里你会感到前所未有的舒适和自在.
我们欢迎你的到来!
湛蓝的天空,虔诚的信仰,没有禁锢的思想以及慢节奏的生活,这里是日光倾城的拉萨!
这里舒适自在,相信是你此次出行一次很不错的体验!
The space
The oldest buildings in the old Tibetan area, the room and the whole courtyard are Tibetan style. The room has a humidifier, in order to better ease the plateau climate dry to your physical discomfort. Because it is a Tibetan garden, the bathroom is in the yard, not in the room. There are shampoo in the toilet, 24 hours hot water, WiFi, lobby with TV, laundry with washing machine can be used, other daily necessities please carry. The yard has a gentle dog and a lazy Persian cat, if you do not exclude small animals, I think they will give you life in Lhasa bring endless fun.
老藏区最原始的建筑,房间乃至整个庭院都是藏式风格。
房间里有加湿器,以便更好的缓解高原气候干燥给你身体上带来的不适。
因为是藏式的庭院,洗手间都在院子里,而不在房间内。
洗手间有洗发水,提供24小时热水,WiFi,大厅有电视,洗衣房有洗衣机可使用,其他生活用品请自行携带。
院子里养有一只温顺的藏犬和一只懒懒的波斯猫,如果你不排斥小动物,我想它们会给您在拉萨的生活带来无尽的乐趣。
Guest access
Your room + public area - balcony and balcony on the rest area, outside the yard, toilets, tea room, living room. The The
你的房间+公共区域——阳台及阳台上的休息区域,外面的院子,洗手间,茶室,客厅。。。
Interaction with guests
During the period of residence for Lhasa have any place you want to know you can ask, we will do our best to help, and we can also provide chartered services, professional guide to bring you a taste of Tibet's customs.
居住期间对于拉萨有任何想要了解的地方你都可以问,我们会尽最大的努力给以帮助,另外我们还能提供包车服务,专业的向导带你领略西藏的风土人情。
---
---
Check in time is flexible
1、港澳台及海外游客必须入住涉外酒店,无法入住民宿;
2、请不要在房间内抽烟。
---
Explore other options in and around Lasa Shi
More places to stay in Lasa Shi: