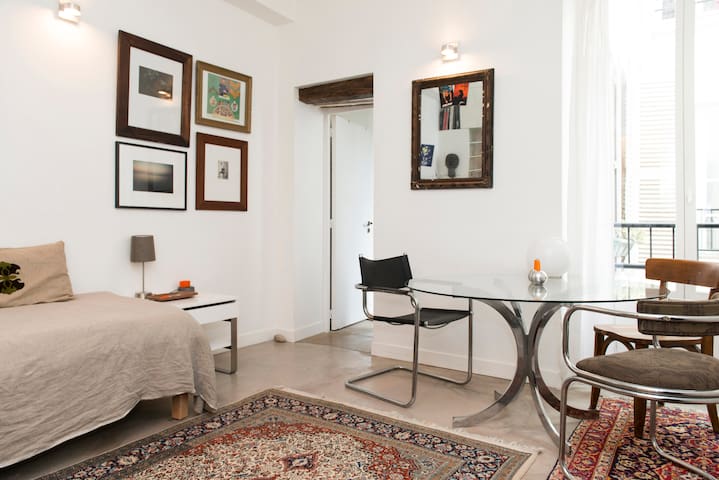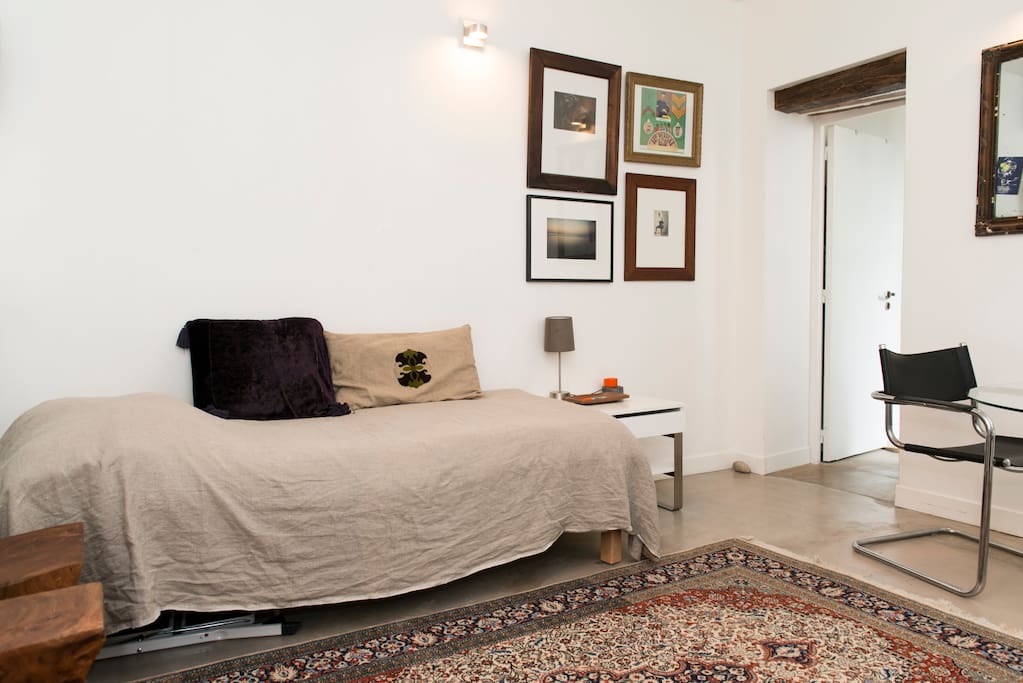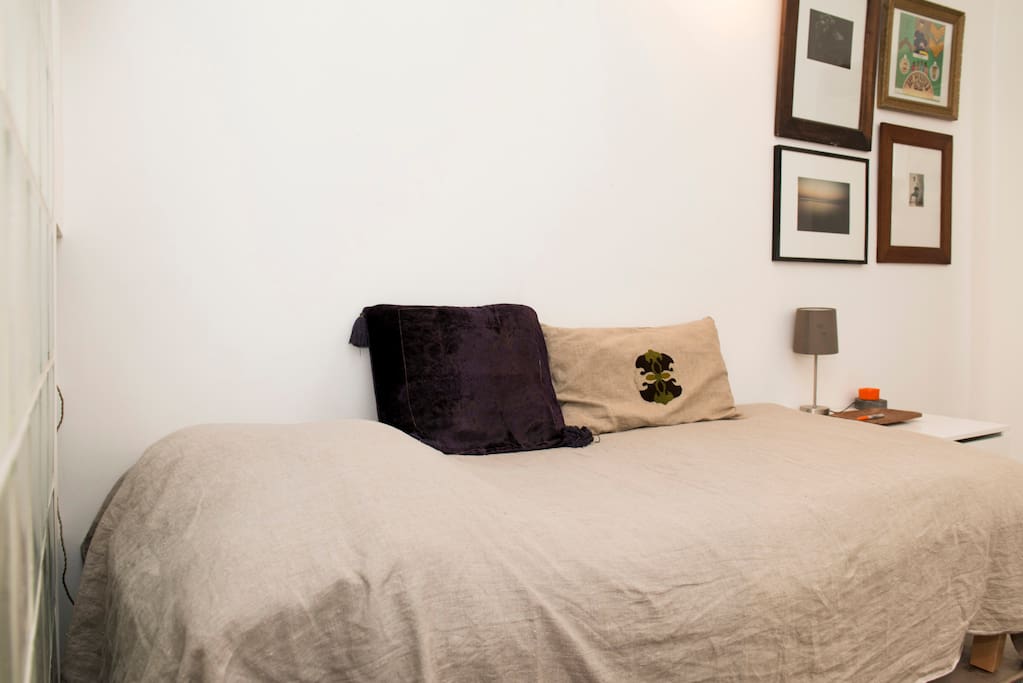 One of the best way to enjoy Paris, with the excitement of the streets, the museums, the shops, the cafés, & the quiet and peaceful home to relax and relive the emotions of the day.
Live the thrill, breath with trees in that charming 1 BRoom nest.
---
Host was flexible with checkout time which was great because we were moving apartments. Unfortunately I cannot recommend this place to anyone. Photos are very misleading. Flat was horribly dirty with a thick layer of dust on everything including the bed. We tried to clean but would wake up coughing from all the dust. The host refused to address the issue and wanted pictures of the dust: 1) how are you supposed to photograph dust 2) we'd already attempted to clean up. Also, the heater in the bedroom didn't work at all. It took 3 days to warm up the apartment from the living room heater (average temperature was 25C), we slept in our coats until then. This wasn't addressed either and we were told that perhaps we didn't know how to work the heater. We couldn't wait to get out of there fast enough and cannot recommend to anyone if you want to enjoy your trip.
Thank Ellina for having taken the time to write a review. I don't think it's very fair though. The cleaning has been done 2 weeks before. I went there several times, as I answered you. I know also that the person who welcomed you cleaned also before your arrival. At the moment, I saw your message I answered you. You never answered back. Same thing about the heater, I asked you in a 2nd message how it was, proposing you in the 1st message to keep me posted so we can arrange something if it wasn't working. There is nothing we can do when we are not answered. We cannot help then. Same thing on the departure. When I asked you if everything was ok, you didn't mention anything nor talk again about the heater. The most curious thing is that we have tenants now who didn't say anything about the heater, nor the dust. Next time you want to prove there is dust, just a tip. You can clearly take a picture, just in sliding your finger where is dust. Then we can see the difference between the clean space and the dust layer. We are sorry you had such an horrible stay as you describe it. Hope you feel better in your new place. Best Maïté Messages thread == Hello Maïté, Sorry for the late response, we have been looking for an apartment and lost track of everything else. We found the key on the cabinet with the mail box key on it as well, is that the one you are looking for? We would feel a lot more secure if someone would pick it up personally. We don't feel very comfortable leaving it under the rug. And we would also prefer to be present in the apartment when showing so that we can feel secure about all of our things. You can reach us more easily via sms at (PHONE NUMBER HIDDEN) again, sorry for the late response, and thank you for understanding. Jan 25, 2017 Bonjour Ellina, I didn't have any news from you since my last message. Is everything ok ? We have a question. A possible renter for a few months would like to visit the flat tomorrow afternoon. Would it be ok for you ? Besides, Camille did a mistake, she gave you the key we need to keep in case of a problem (the one with the label with the name of the owner on it). We need to get it back. Maybe what we can do is you leave this key under the mat, we do the visit and they we go without bothering you. If this time is not ok with you, could you advise another time more convenient ? Tell me Don't hesitate if you have questions. Best Maïté Jan 23, 2017 Hello Ellina, Thanks for your message. I don't receive my airbnb messages in my emails thread, it's more sure and quicker to reach me through my email. So I am sorry to only read that now. I am sorry you encounter that, the cleaning had been done earlier, and I went into the flat several times earlier last week to make some visits. I didn't notice heavy dust. Did you take any pictures ? Concerning the linen, well, if you think this is too dusty, there are other sets inside the flat. Concerning the heater in the bedroom, it's a simple one with only one or two buttons. But it may be slow to heat. Did it work at all or not ? If not, tell me so we can arrange something. Thanks Maïté Jan 20, 2017
---
I do guest and rental welcoming services under my own company since 2008. What is it ? We help owners and renters, before, during and after their arrival. I love meeting new people, wherever I meet them, to talk about their culture, their life, their city, their travels. I tra…
Languages:
Deutsch, English, Español, Français
Response rate:
90%
Response time:
within a day
Explore other options in and around Paris
More places to stay in Paris: