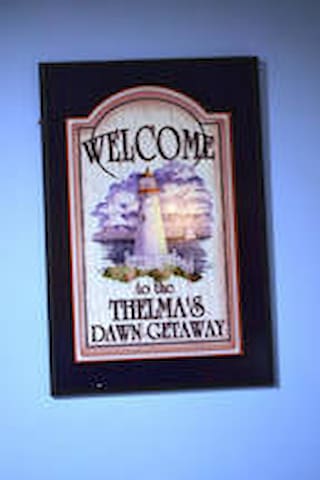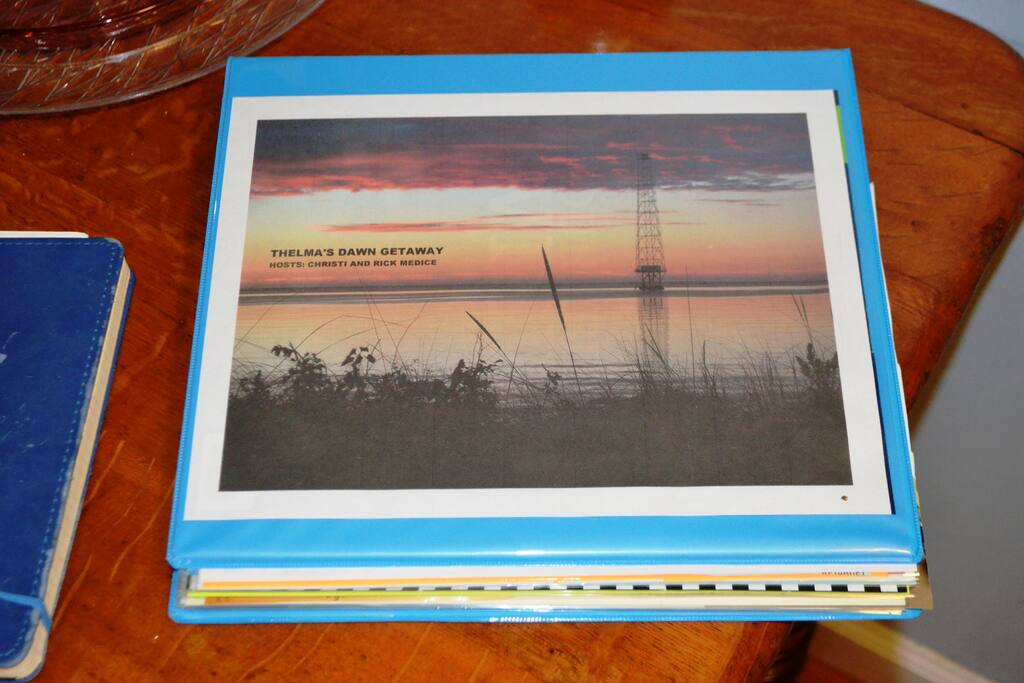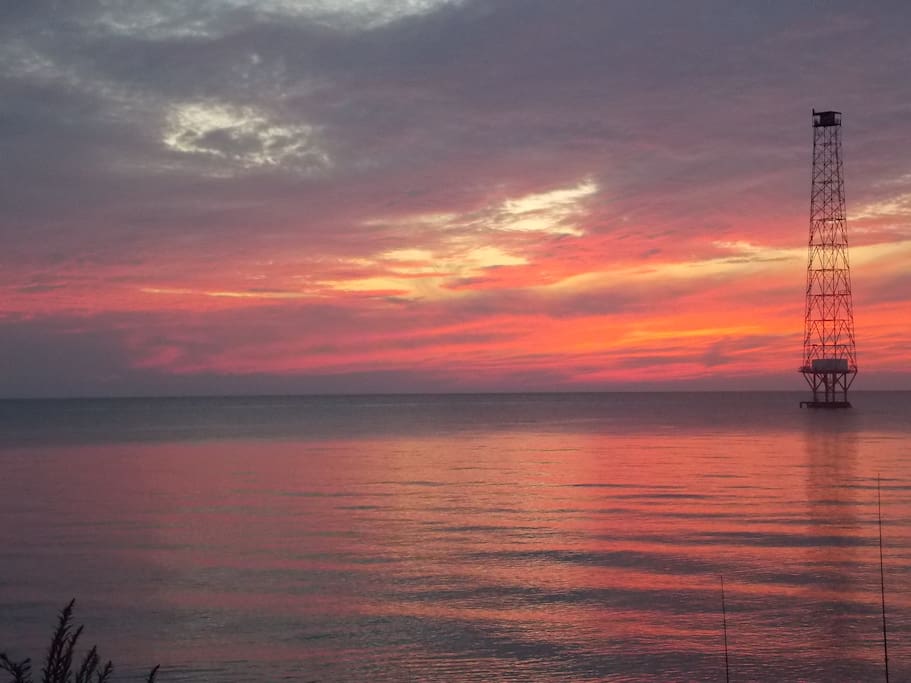 About this listing
I want to explain, more in depth, the property and things you can expect. The property is located on the Eastern Shore of Virginia and is surrounded by Salt Water. We run WELL WATER at this property and there are times when it will smell a little funny, because of the minerals in the water. We also have BUGS around this property and I ask that you bring BUG REPELLENT with you. There will be bugs found at the beach, so do not be surprised if you see them. We do treat the yard and apartment!
The space
There are bugs on the beach, but please do not let this deter you from coming and enjoying your vacation! There is nothing around here that you are not familiar with, so please bring your Insect Repellent!
Private Beach, Fishing, Bon-Fires, Beautiful Sunsets,
The efficiency apt. has all the comforts of home, including washer and dryer. Wonderful community! You will see nature all around you! .
(The apartment comfortably sleeps 4 people}
PETS WELCOME
This efficiency apartment offers A QUIET and SECLUDED stay.. It is larger than a hotel suite, PLUS, You can fish right from the beach and filet and fix your catch for dinner! There have been many various treasures found on the beach, from drift wood and sea shells! You can. take these home with you if you would like!
The apartment is an attached garage (to my house), that we have remodeled into the apartment, but offers complete privacy to our guests.
There is a stove, apt size refrigerator, microwave, coffee pot and dishes, glasses, cups and silverware. There is also a full size refrigerator/freezer located in the laundry room. Bath towels, wash cloths and face towels are provided, along with soap, shampoo and conditioner.
We ask that you bring your own food and drink.
You can use the washer/dryer in the laundry room.
The TV also plays DVD's
There is a key for you so you can lock up if you leave.
I do offer WIFI and also satellite
There is information giving you the passwords for WIFI and computer access
CELL PHONE SERVICE DOES NOT WORK AT THE BEACH, BUT YOU CAN DRIVE THE GOLF CART .3 MILES TO GET ACCESS
YOU CAN USE THE HOUSE PHONE TO MAKE OR ACCEPT CALLS AT NO EXTRA COST! JUST LET US KNOW.
(URL HIDDEN)COMFORTABLY SLEEPS 4!
You will have the freedom to do whatever you want. We will go over certain things when you arrive.
You will have access to the grill on site and can set yourself up with a fire on the beach or the back yard.
This location brings a new definition to the term "Blanket of Stars".
The Main thing....HAVE FUN!!!!!!
Please View my website at
(URL HIDDEN) and (URL HIDDEN)
These sites will give you more information and pictures to view and enjoy!
We are here to make this experience one of the best vacations you have had. We will stop at nothing to assist you with whatever you want or need to spoil you.
Of course we realize when you are on vacation, you want to spend time alone with the family and we are here if you need us or just simply want to ask questions about the area.
This community is very friendly and helpful. We are all peaceful and quiet. There are a few neighbors who come in on the weekend, so there might be a small party in the area.
There are a few dogs, but are well behaved and friendly.
If you decide you want to have cocktails, by all means, please come here and relax! My husband and I both are known to have a drink on occasion.
We both also smoke cigarettes. We smoke outside on our back porch and request our guests also smoke outside.
We have a golf cart to get around.The golf cart is available for our guests to drive.
All drivers must beat least 16 years old. It is legal the to drive the golf cart on the road and through the neighborhood.
Walking and bike riding are also used often. You will see that there are very few cars on the road in the neighborhood.
The golf cart needs to be charged as it is electric. This is something that we will take care of, so please let us know if the cart is getting low on the charge. We will show you what to look for.
We do have fishing poles that can be used by our guests and we also have the bait . Please do not worry if your line should break. This happens and we expect it. There is NO EXTRA CHARGE!
Paddle around in the boats! You can take the boat to the tower and see Osprey in their natural habitat!
SUNBATHING on a private beach!
I have been asked by most who have come to visit "Thelma's Dawn" where I came up with this name. It is a long story, but to keep it short, my mother's name was Thelma and she passed away in 2007. Dawn was my sisters name. She passed away in 1988. I named it after these 2 women because of everything they mean to me. They will always be with me.
DO NOT BE AFRAID TO ASK QUESTIONS, COMMENT ON ANYTHING OR ASK FOR ASSISTANCE!
Guest access
While you are here, you are treated like family and the only places you will not have access to are the garage, the other rental and the main house. You have access to EVERYTHING ELSE.....beach, back porch, golf cart, laundry room, anywhere in the yard and you can drive the golf carts on the road! We also have bikes that you have access to if you would like! The grill is for you to use whenever you would like!
Interaction with guests
Please View my website at
(URL HIDDEN) and (URL HIDDEN)
These sites will give you more information and pictures to view and enjoy!
Did I mention......PETS ARE WELCOME TOO!
We are here to make this experience one of the best vacations you have had. We will stop at nothing to assist you with whatever you want or need to spoil you.
Of course we realize when you are on vacation, you want to spend time alone with the family and we are here if you need us or just simply want to ask questions about the area.
Other things to note
I am asking you to PLEASE, PLEASE let me know if there are any problems with ANYTHING while you are here. I do take offense to being told that things are great and then see, in the review, that there were issues. I know that things can go wrong and will do everything I possibly can to fix the problems, but YOU need to let me know if something is wrong. All I am asking is please give me the opportunity to fix the issue, before you have me read it on the review. That is actually placing me at a great disadvantage. I try to make your experience, while here, one of the best vacations you have had. Please be considerate to us and give us a chance to fix anything that might make you unhappy. We really do not like having unhappy people here and will do everything we possibly can to make you laugh and smile! Remember....you are on vacation!
---
Check In: Anytime after 2PM
Pet Owner: Cat(s) and other pet(s)
Room type: Entire home/flat
---
---
Always communicate through Airbnb
To protect your payment, never transfer money or communicate outside of the Airbnb website or app.
Learn More
---
Check in is anytime after 2PM
You can smoke on the property, but we ask there is no smoking in the apartment. My husband Rick and I smoke cigarettes also. We do not do drugs.
It is fine to bring alcohol. It does not offend us in any way! Just drink responsibly of course.
Please clean up your trash from the room, beach and yard.
Simply place your trash bags on the back porch and we shall dispose of it. If you need help with this, please let us know.
If you use bait when you fish, please put what is left back into the freezer. I will show you where it is.
If you use the kayacks or row boat, please wear life jackets when on the water.
Please put any equipment you use back where you got it.
We know there is no cell phone service here and will be more than happy to let you use the house phone to make calls. You do not need calling cards as the phone has free long distance.
---
Strict
Cancel up to 7 days before your trip and get a 50% refund plus service fees back.
---
---
Christi is an amazing host and she aims to please !! Her place was perfect and away from it all!! Reading other's post about bugs and the smell of the laundry etc bedding!! I am not sure what others experienced but the water did not smell nor did the towels or bedding the place was clean and relaxing!!!! Thank you Christi!!! I am sure I will see you again!!!
Thank you Tina! I am glad that you both had a slowed down vacation, away from the drama of city life! I am glad we were able to get you both here for the well needed vacation you both deserved! Thank you again for sharing MJ with me! That was great! You will need to come back and I will try to find you a fishing hole the next time!
---
The trip to this place might be a little out of the way but finding yourself in a secluded, private beach that is so laid back that all you could do is throw your cares away, is worth everything. Christi and Rick run a friendly, comfortable and down-to-earth rental property. Everything to enjoy a beach experience, including kayaks, fishing poles, life jackets, electric golf cart for a short trip around the area are there. The place is clean and comfortable and there is no beating the access to a private beach. What makes this place special, aside from being away from the hustle and bustle of daily life are the people that run it. Christi will make sure that you have all you need, including her medical experience should you need it. She is more than just a host but a friend to us when we needed it. Thank you from the bottom of our hearts and our little one loves you, including the furry one.
(URL HIDDEN) was a total pleasure having you all come and stay! I really enjoyed having you here and thank you for sharing your fur-baby as well as your daughter with me! I really had fun with all of you and I am looking forward to your return! Hopefully, the crabs will be in and I can take my crab warrior with me to catch them! If you ever need anything, please do not hesitate to let me know!!!!! Thank you all for everything! Christi
---
This is a beautiful and secluded property with in-unit kitchen facilities, access to golf carts, a private beach, a large pond, two grills, a partially enclosed deck, and shared access to both an ice machine and a large overflow fridge/freezer. The hosts were very friendly and accommodating. We do have to note, however, that the water had an unpleasant odor to it (as did the linens and shower) and that the beach had a serious bug problem. My wife spent a minimal amount of time on the beach during daylight hours, only to be bitten countless times by unidentified, swirling masses of bugs that live in/on/around the beach. She is now severely uncomfortable and itchy, despite topical anti-itch cream and oral anti-histamines, and this could have been prevented with some basic sand sanitization and maintenance. Otherwise, we enjoyed our secluded stay.
Hi Kyle. Thank you for taking the time to talk to me about the issues that were brought to my attention. I am glad that you told me about the things you found were less than adequate and I am glad that we were able to come to an agreement about this. I hope that you will come back to visit in the future! After our talk, I am sure that the areas we discussed can be taken care of. Thank you for letting me now!
---
Thelma's Dawn was the perfect relaxing getaway for our sisters' weekend. Our two dogs were welcome to join us and run off leash on the beach. We were able to enjoy the stars with a bonfire on the beach at night. Christi and Rick were very accommodating, helpful and available if needed. Would highly recommend the place and would return again.
Christine...you both were great and I LOVE your dogs! I am still laughing every time I think of your boy "prancing" down the beach! That was so much fun! I am glad you were able to get the bonfire on the beach! The winds were on your side! It was a beautiful night! You ALL are always WELCOME! Christi
---
As your driving in, it's hard to believe that you are going to end at a beautiful, private beachfront property. From the start, Christi and Rick were friendly and welcoming and phenomenal hosts. We felt like we were visiting long time friends and were completely at home. We were only here a brief time, but we were able to do so much. We had a fire on the beach, went ocean kayaking, visited Chatham winery, and we can't forget meeting Andy the mule. We were able to catch the sunset, and it was breathtaking. Christi and Rick were truly an example of what Airbnb should be. This was a great escape from the city, and really brings you back down to earth. We truly hope to visit this hidden gem again someday.
Thank you for this wonderful review! I was really glad to take you to meet Andy! He is great, isn't he? I was impressed that you decided to go kayaking! That was great! It was a beautiful day too! I am so glad you were able to enjoy the "Blanket Of Stars!" They really were out for you! WOW! We are looking forward to your next visit! I am sure I can find a few extra things for you to explore! You guys were great!
---
Stopped in on the offseason for a night on our road trip through the ESV. Got to sit around a backyard fire with Rick and family like they were old friends and enjoy the homemade treats they offered us. Looking forward to returning in the warmer months and seeing one of these bonfire parties Rick told us about. Definitely recommend a stay at Thelma's Dawn Getaway!
Maria....I am so glad my family took such great care of you girl! The warmer months do bring out more people and with more people, you can expect to have that much more fun and a great time had by all! Thank you for giving us a try and I am glad you enjoyed it here and will look forward to seeing you again soon!!!
---
Exmore, Virginia, United States

·

Joined in May 2014
I am a retired Paramedic and Lieutenant Firefighter for the City of Hampton, VA. I live with my husband, Rick, and our two parrots, Joey and Nikko. I am an outdoors lover and love to fish. We have bon-fires often and just enjoy the evenings and the sound of the waves as they crash along the shore line while looking at the stars above us. We have a fish pond in the yard, but these fish are just for admiring. I love to get around to talk to my neighbors and make sure they are all doing ok. I try to exercise as much as I can by walking on the beach and kayaking. There is a garden in the yard that Rick and I tend to. I love to can the vegetables for the Winter.

So I have been asked how I came up with the name "THELMA'S DAWN". Well, my mother passed away from cancer in 2007. Mom was 68 years old when she was called home. I had a sister, Dawn, who was called home at age 28. She was murdered in January1988. It was fitting to name this beautiful place after the two of them.

I have lived in this home since I was born, except for the 25 years I moved to Hampton, Virginia, in 1985, to take a job as a professional firefighter and went to school to become an Emergency Rescue Diver and Nationally Registered Paramedic. I was diagnosed in 1995 with Multiple Sclerosis, but continued to work in the fire department as an instructor of various Fire, Emergency Medical, Driving, CPR and Water Safety courses. I retired from the fire department in 2006 and moved back to the Eastern Shore, which I have always called my home!

Having MS, I can not enjoy things the way I use to. I love the beach and the water, but due to MS, I cannot stay in the heat long. With this being said, I have felt that this property was being wasted, so I made the decision to renovate the attached garage into the apartment in the hopes that people could come and enjoy everything "Thelma's Dawn" offers!

I have only been hosting since June 28, 2014. This is when I accepted my first family through Airbnb. It was a glorifying experience and Rick and I decided to continue. There have been many guests come to "Thelma's Dawn" and we have enjoyed them.

We do have a motto here at "Thelma's Dawn". It is a NO DRAMA ZONE, yes, but we also live by these words "WHAT HAPPENS AT THE BEACH STAYS AT THE BEACH"

There is a certain closeness that we have with most of our guests and we have built many lasting friendships that have continued to this day!
I am positive that you will love it as much as I do! I look forward to meeting you soon!
Response rate:
100%
Response time:
within an hour
Exact location information is provided after a booking is confirmed.
Explore other options in and around Exmore
More places to stay in Exmore: