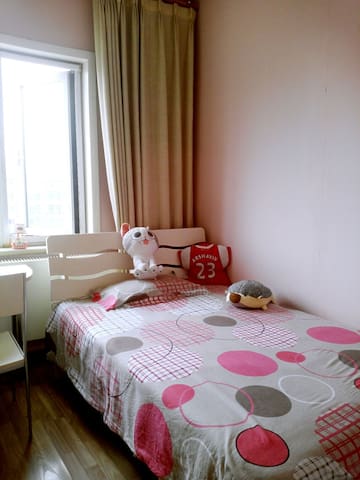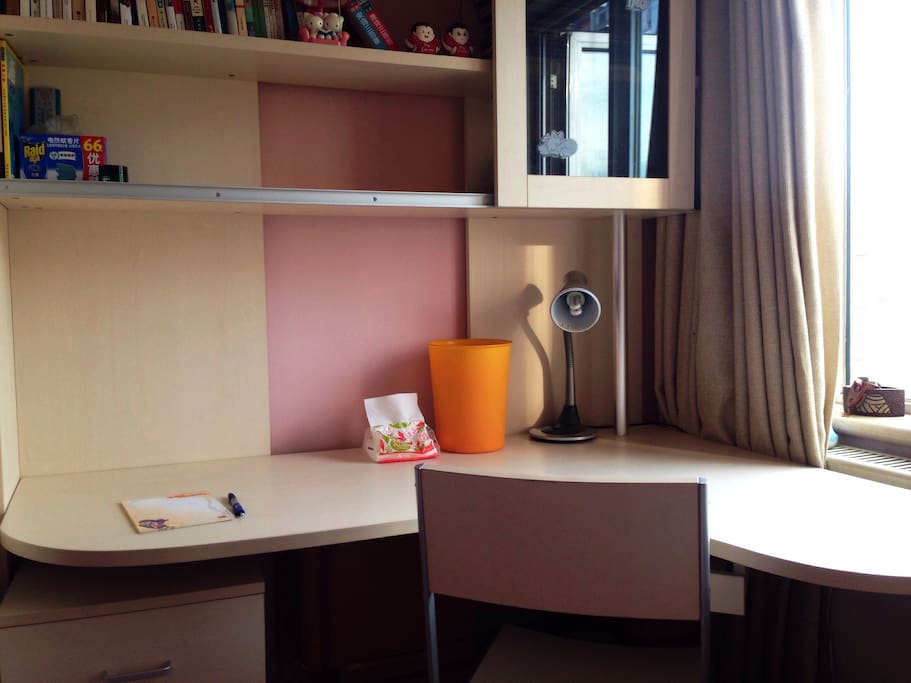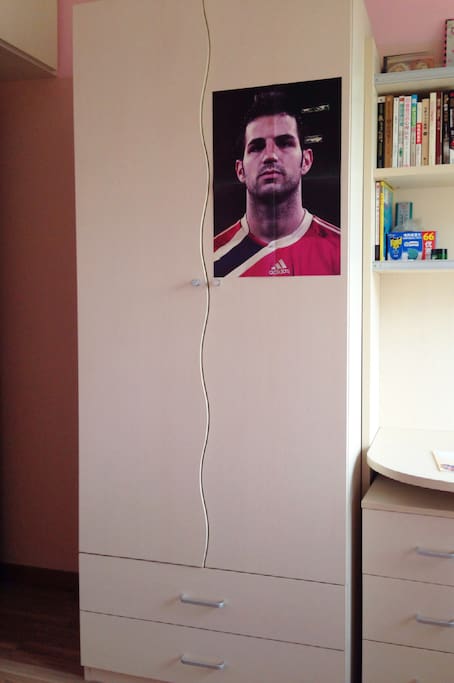 Comfortable and modern style apartment located near both Subway Line 4 and 10 and many bus stops. Restaurants, banks, salons and shopping malls are within walking distance. Also not far from the Tian'an Men Square. Quiet and beautiful neighborhood.
---
---
Check in time is 2PM - 12AM (midnight)
---
Cicy is definitely a very good host: even though she was not there she had hundreds of little attentions for me and the other guests: starting with the good morning up to the good night and passing through many informations and tips about living and enjoying Beijing and China. She loves to host people that's why she is able to go much further than what others would do: she arrived when I had already left her apartment but - since I was still in Beijing - she invited me for lunch just to meet and have time toghether and cooked for me and other guests great chinese dumplings! Her apartment is well located ,20-30 minutes to join the most important places ,10 minutes walking from the subway station ( important:take with you her instructions in chinese, districts are not easy to understand and you could need help to identify the building). The room was exactly as to the photo,the apartment comfortable and warm. I will surely go backat Cicy's place next time in Beiing
---
Cicy, everyone Saïd you are such a great host. I was all alone in a strange country, looking forward to meeting you. You weren't there and i never heard from you again. You are a bad host, inpolite and rude. Stop renting through airbnb. You already have your own rentals, who love dirty Places without towels or clean sheets.
Annemarie is an extremely picky guest. Before she came, I gave her my We Chat ID, which is the easiest way that she can reach me and let me know how I can help, but she was not able to use it to add me for some reason. I sent her the address, detailed instructions on how to get here and passcode to the apartment. I also clean the room for her by myself. I waited for her in the apartment just in case she couldn't find it, but she changed her arriving time and I already had plans for that time, so I couldn't wait till then. My move-in instructions state clearly that no towels will be provided, however, you can request one for free if you didn't bring your own. Annemarie did not say anything to me and just simply left the second day without communication. She told Airbnb that the room was dirty and that I was not in Beijing and she couldn't reach me, which are completely untrue. Then she requested refund. Annemarie was very rude. I do not recommand her to other hosts, and certainly won't welcome her back。 Annemarie 是一个非常挑剔的客人,她来之前我就发信息给她,让她加我微 信以方便对她的服务。但她因为各种原因没有加上,于是我用英文详细的告诉她了我的地址,开锁密码及行走路线,还亲自打扫干净了她的房间。并且担心她找不到,想在家里等她来到,但她改变了到达的时间,因为我有事只好走了。 在我的入住须知里明确不提供浴巾,但如果客人没有带我也有公共的浴巾可以免费使用,她并没有和我联系,第二天直接就走了。然后说房间很脏,我不住在北京,无法联系上我,这些和事实完全不符,然后她就写信给airbnb扣除后两天没有住的房款。非常无礼。我不推荐她给别的房东,也不欢迎她再入住。
---
I had fun staying at Cicy's house. Even if it's far from most of the places that I visited, it's still convenient as the subway is just 10mins away. Cicy is welcoming and very hospitable. We even had a small party when she cooked Chinese food for us! :) House is located in a vey secure neighborhood. I was traveling alone and I had no problems walking in the area at night. Thanks Cicy for the hospitality! :)
---
I didn't stay at the room with private bathroom but in the adjecent room showed in the photo, which was small but cozy. Apartment has everything for pleasent stay. Although Cicy wasn't at home during my stay, her tenants were very welcoming and we had great time together. I definitely would stay at Cicy's apartment next time I visit Beijing.
---
I would recommend Cicy's apartment to anyone! The rooms are clean and neat! The bathroom is clean and neat too! The apartment is located in a very safe area in Beijing and everyone I met were very friendly! The place is very close to jiaomen west metro station exit D so its very convenient! I got picked up by strive, (she helps out Cicy in the apartment) when I came to Beijing and took me to the apartment! And cooked and awesome meal too! I would give this listing a 5/5 and its a great place to meet awesome people!
---
I stayed with Cicy for two and a half months while I was in China for an internship and it was amazing, she's such a great host! The apartment is about 30-45 minutes from most tourist attractions, which is pretty standard for Beijing because it's such a big city. Cicy is so helpful - she checked in with me regularly on (SENSITIVE CONTENTS HIDDEN) and cooked dinner often for everyone staying in the apartment. She's such a genuinely nice person and is willing to be there or help in any way possible. She even went with me to the bank once when I had a problem because I don't speak mandarin and she spoke with them for me - she didn't have to do that at all and I really appreciated it. The neighborhood is really safe, it's in a gated area with a 24 hour guard and I never felt unsafe walking home. It's very close to a grocery store and restaurants, and it's about a 12 minute walk from the subway. Thank you for such a great summer Cicy!
---
I'm from China and have been in Beijing for 30 years now. I'm a senior engineer and I have my own firm. I love traveling, sports and fine food. I got to know about AirBNB when I was traveling in France and Germany. A friend booked me some really nice rooms to stay, and I also bec…
Languages:
English, 中文
Response rate:
100%
Response time:
within an hour
Explore other options in and around Beijing
More places to stay in Beijing: