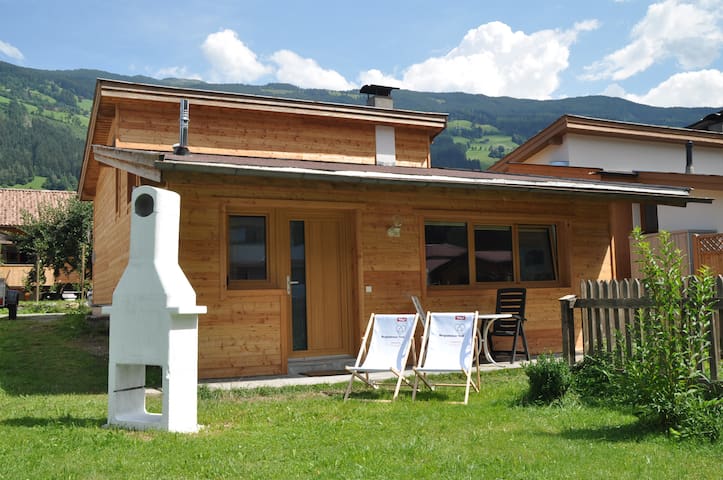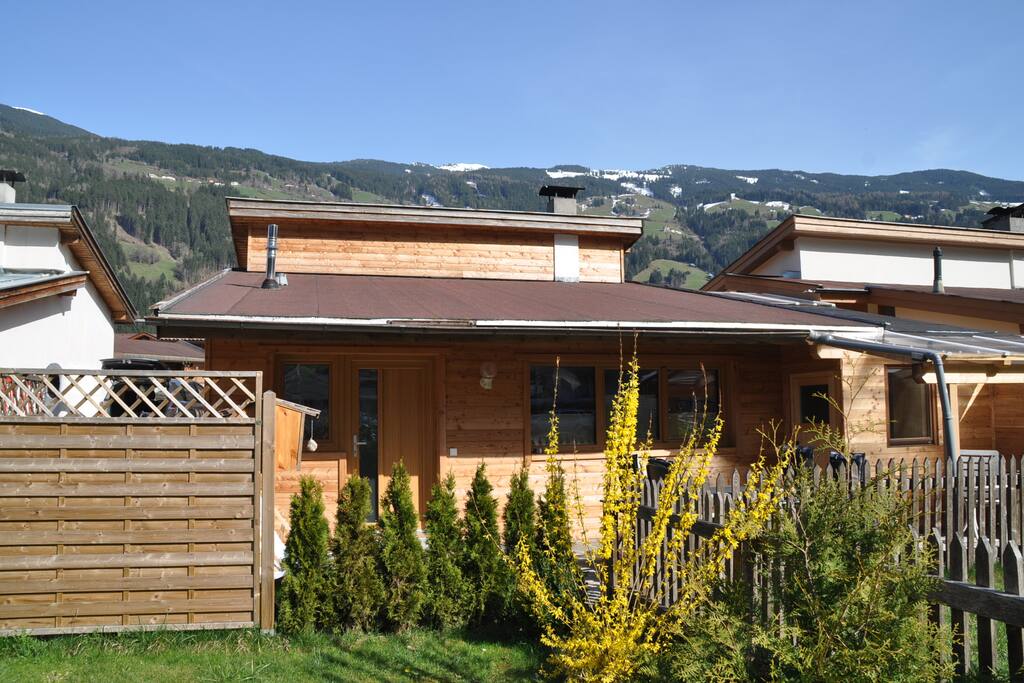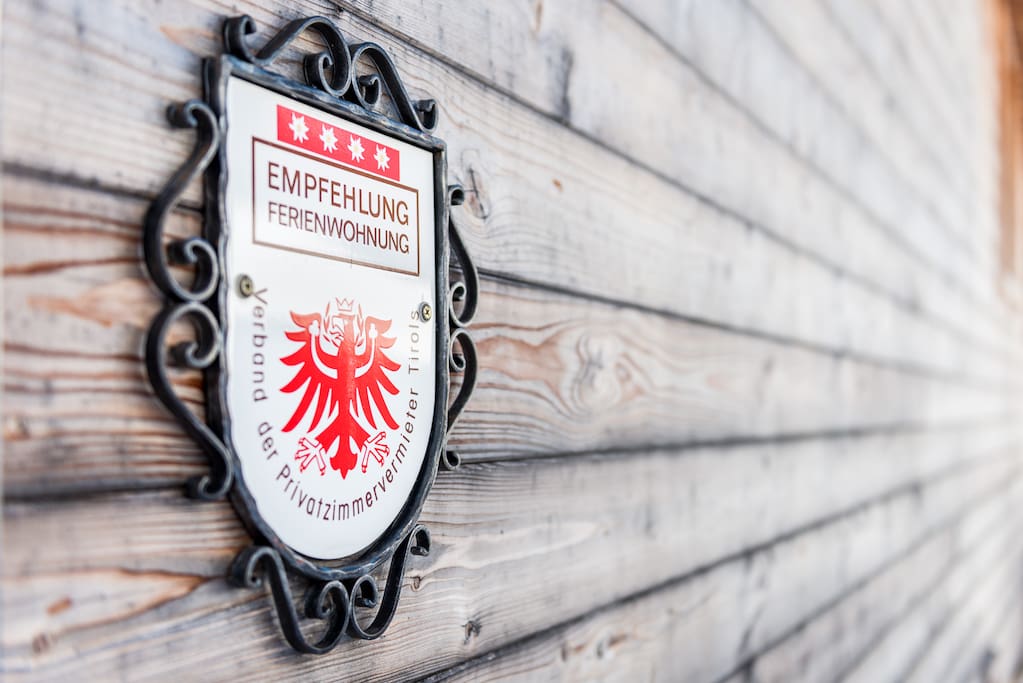 Ferienhaus Chalet Zillertal ****
Chalet in the Zillertal in the heart of the world's best ski and hiking areas
Chalet im Zillertal im Herzen der weltbesten Skig- und Wandergebiete
---
Our stay at Peter's was so great that we tried to stay a night longer! We were amazed by this lovely new Chalet, set in a quite environment with amazing views of the surrounding. Modern equipment (but still authentic) with nice wooden interior were great, but we especially liked the small private garden and the barbecue outside which we used a couple of times. Peter was very helpful and friendly, check in and check out also without trouble...we would definitely recommend this place a 100%!
---
We had a wonderful summer stay at the Chalet Zillertal, the location is perfect and the chalet is very cosy with all the wood that has been used. We also loved the privacy here, the chalet stands by itself and has a neat little patio / garden that gives you a very comfortable retreat after a hike in the mountains. Everything we needed for a great stay was available at the chalet, a fully equipped kitchen and all kinds of household items. That was really helpful. Peter is very nice and is a great host, he (together with Petra, the day-to-day caretaker) made us feel very welcome and made sure that we had everything we needed. Absolutely five stars and we would definitely to come back here!
---
Alles in allem hatten wir eine sehr schöne Woche im Ferienhaus Chalet Zillertal. Das Ferienhaus war sehr sauber und ist sehr schön eingerichtet. Peter haben wir persönlich nicht kennengelernt, aber Petra hat uns sehr nett empfangen. Sie wohnt gegenüber und ist bei Fragen leicht zu erreichen. Die einzigen Punkte die uns etwas gestört haben waren der sehr laute Kinderlärm vom Nachbargrundstück (morgens und abends) und die warmen Schlafzimmer. Die Schlafzimmer haben wir trotz lüften nicht kühl bekommen. Eventuell wären hier zwei Lüfter gut.
Hallo Rosa! Schön dass es Euch gefallen hat. Wenn du etwas gesagt hättest, wäre ich gerne vorbeigekommen um euch kennenzulernen. Ich hatte in der Firma sehr viel um die Ohren. Wir haben das Haus sehr sehr gut isoliert, damit es im Winter auch sehr warm ist. Wenn man in den wenigen Tagen in denen es im Sommer heiß ist untertags die Fenser offen lässt und in den kühlen Nächten nicht öffnet (Fliegengitter und Rollos sind vorhaden) dann ist es einfach auch warm, sorry :( Es gibt manchmal auch Gäste mit lebhaften Kindern. Wenn man selbst einmal Kinder hat, weiß man das. Danke fürs Kommen Peter
---
Wir haben 3 Tage im Mai in Peters Ferienhaus verbracht und haben eine wunderbare sehr erholsame Zeit erlebt. Das Ferienhaus gefiel uns noch besser als die Bilder bereits vermuten ließen. Es ist sehr geräumig und war für unsere kleine Familie genau richtig. Die Einrichtung ist neu und modern, hat aber auch sehr viel alpenländliches Flair durch die Wände und Decken aus Holz. Wir haben uns sofort sehr wohl gefühlt! Auch außerhalb überzeugt Peters Ferienhaus durch eine gemütliche Terrasse mit schönem Bergblick. Leider haben wir es nicht geschafft zu grillen. Das wäre sicher noch ein Highlight dort gewesen. Wir würden jederzeit wieder kommen und Peters Ferienhaus weiterempfehlen.
---
Explore other options in and around Aschau im Zillertal
More places to stay in Aschau im Zillertal: