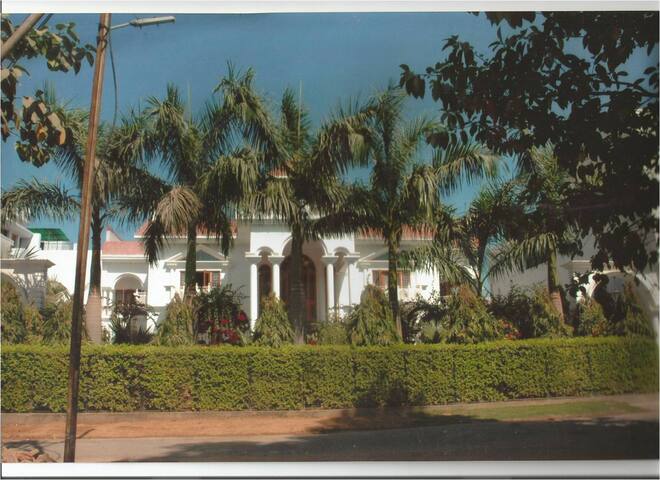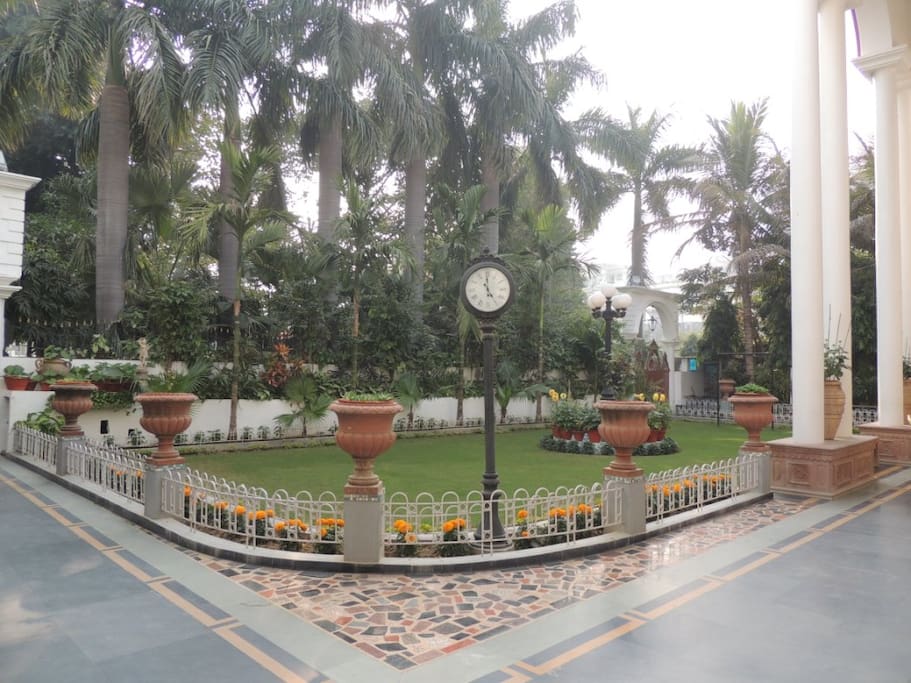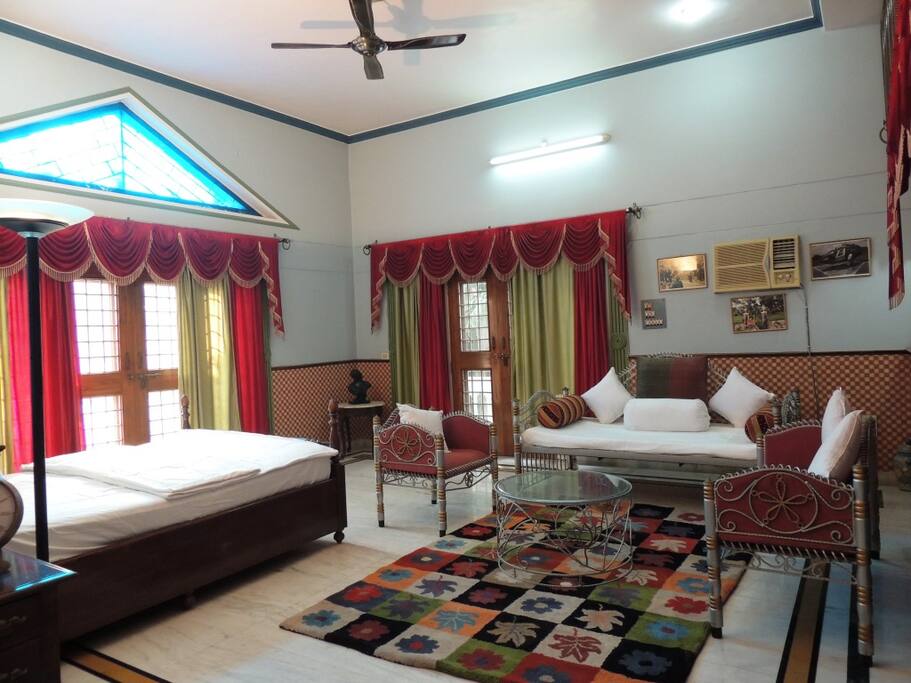 "KUNJPUR GUEST HOUSE" is an elegant European style Guest house, enjoying prestigious location at Ashok nagar, a residential area full of greenery and no pollution.
The space
"KUNJPUR GUEST HOUSE" is an elegant European style Guest house, enjoying prestigious location at Ashok nagar, a residential area full of greenery and no pollution, yet only 5 minute away from Civil lines, High court and Down town.
Rooms and Suites of KUNJPUR GUEST HOUSE are furnished with European furniture, fully air-conditioned and you are severed with Indian hospitality. High speed internet access, Color T.V. and Telecom are available to the guests.
Originally this property was built by an I.C.S. around early 19th century, Later bought by a N.R.I., and improved to its present condition, who happens to be a member of "RAJA KUNJPUR FAMILY".
We have 10 hectare Farm only minutes away. Produce, vegetables and milk etc are grown organic and served gourmet cooking to your taste and perfection.
Come and stay with us and taste our unmatched quality of food and friendly services. I bet you will be a part of "KUNJPUR FAMILY" forever….
---
What a wonderful place to stay! The rooms were very spacious and clean. I stayed with my friend, and I had requested for separate beds. I was surprised to see that we have got a full suite with two large rooms! Mr. and Mrs. Anil are really wonderful people. They ware very caring and attentive to our needs and blown away by their hospitality. I was given their car with driver for my use a very reasonable charge. They were generous enough to through me a party for new years eve! The food was too good that I never bothered to have food from outside.
---
Great place all round. Felt like home. Much better than most of the hotels in the area. Everybody from the host to all of his staff went over and above their call of duty. I will rate it above a 5 star experience. Definitely will return if I am in Allahabad again. Also recommend to all my friends and family. Keep up the great work.
---
The guest house is gorgeous! I felt totally at home and the area is safe and quite peaceful compared to other areas. Getting to and from places was easy, Anil assured I had a driver and assistance with anything I wanted to see and do. The food has so far been the best I've had in India!! The lovely young gents who potter around the house serving are so friendly and welcoming. Very glad I chose this place, and if I were ever in Allahabad again, I would most definitely stay here again. Highly recommended!
---
My daughter, Jessie and I spent two nights in Anil's home in Allahabad. Anil's home is a mansion to say the least and I believe that he has accomodation for about 25 people. When I made our reservation I thought that I had hit gold as the accomodation shown on the website simply did not add up to what I was paying. You know the old story ... if it's too good to be true, it probably isn't!! We landed up getting a room that didn't look anything as we had expected from the AIRBNB listing. Anil was most gracious throughout our stay and tended to all of our needs. The food that we had there was excellent and he has extremely loyal and hard working staff. I do suggest that he shows the rooms that are going to be provided at the prices given and excludes the smart rooms held for top dollar clients. I believe that his home is new to AIRBNB and their staff should tailor make his listing. All in all we had a memorable experience and we left Anil on a very good footing.
---
"KUNJPUR GUEST HOUSE" is an elegant European style Guest house, enjoying prestigious location at Ashok nagar, a residential area full of greenery and no pollution, yet only 5 minute away from Civil lines, High court and Down town. Rooms and Suites of KUNJPUR GUEST HOUSE are furn…
Languages:
English, Hindi
Response rate:
75%
Response time:
within a day
Explore other options in and around Allahabad
More places to stay in Allahabad: