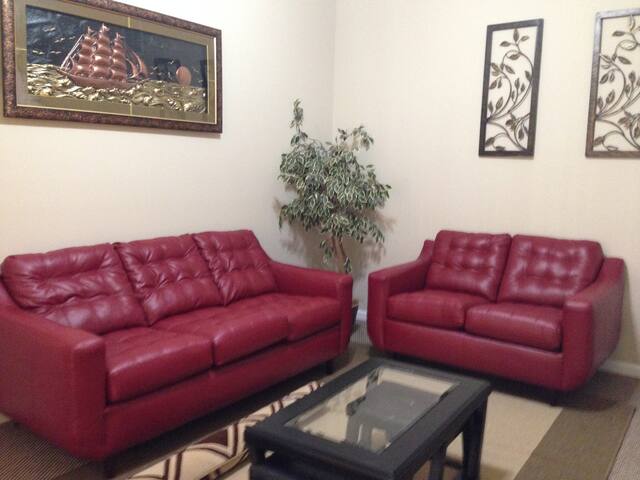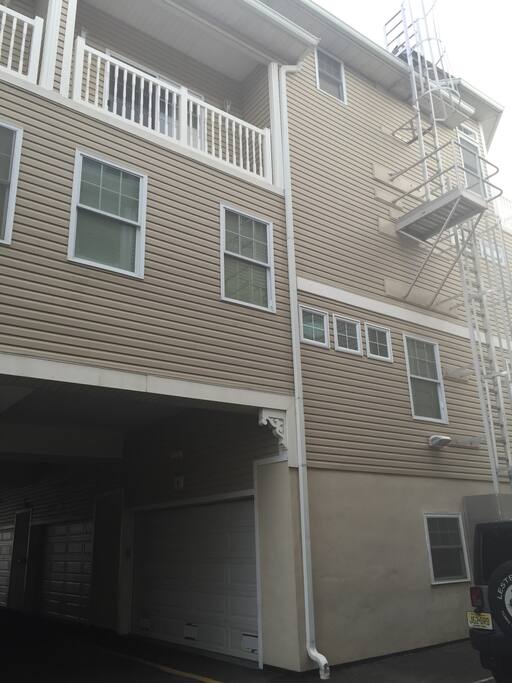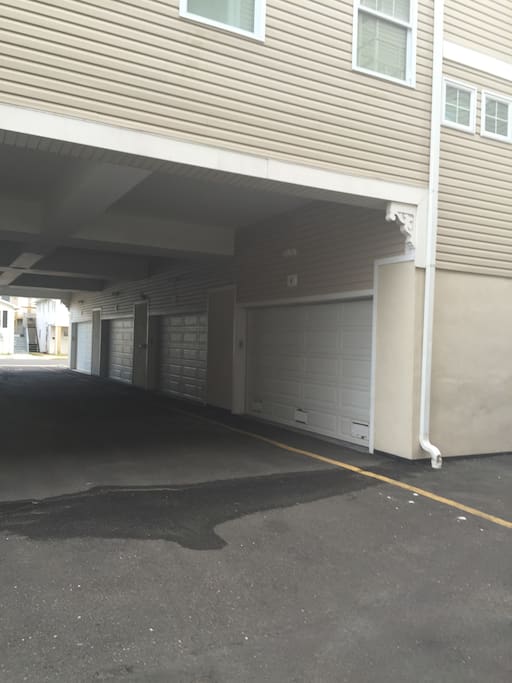 This newly renovated townhouse is inspected, licensed with permit to rent to anyone who is looking to relax on a beach. House has 4 levels, 2 car garage, free WiFi. You can walk to everything in minutes. Just pack your bags and come to relax.
---
---
Weekend Price £698 / night
Always communicate through Airbnb
To protect your payment, never transfer money or communicate outside of the Airbnb website or app.
Learn more
---
Check in is anytime after 3PM
1. QUIET ENJOYMENT. Lessor covenants that on paying the Rent and performing the covenants herein contained, Lessee shall peacefully and quietly have, hold, and enjoy the Premises for the Term. No noise after 10pm for neighbors.
2. USE OR PREMISES. The Premises shall be used and occupied by Lessee exclusively as a residence, and neither the Premises nor any part thereof shall be used at any time during the Term of this Agreement by Lessee for the purpose of carrying on any business, profession, or trade of any kind, or for any purpose other than as a private single family residence. Lessee shall comply with all the sanitary laws, ordinances, rules and orders of appropriate governmental authorities affecting the cleanliness, occupancy, and preservation of the Premises, and the sidewalks connected thereof, during the Term of the Agreement
3. NUMBER OF OCCUPANTS. Lessee stipulates that the Premises shall be occupied by no more than 8 persons without written consent of Lessor.
4. CONDITION OF PREMISES. Lessee stipulates that he has examined the Premises, including the grounds and all buildings and visible improvements, and that they are, at the time of this Agreement, in good order, clean, and tenantable condition. Inspection to be done at time of check in.
5. ASSIGNMENT AND SUBLETTING. Without the prior written consent of Lessor, Lessee shall not assign this Agreement, or sublet or grant any concession or license to use the premises or any part thereof. Consent by Lessor to one assignment, subletting, concession, or license shall not be deemed to be consent to any subsequent assignment, subletting, concession, or license. An assignment, subletting, concession, or license without prior written consent of Lessor, or an assignment or subletting by operation of law, shall be void and shall, at Lessor's option, terminate this Agreement.
6. ALTERATIONS AND IMPROVEMENTS. Lessee shall make no alterations to the buildings on the Premises or construct any building or make other improvements on the demised premises without the prior written consent of Lessor. All alterations, changes, and improvements, built, constructed, or placed on the Premises by Lessee, with the exception of fixtures removable without damage to the Premises and movable personal property, shall, unless otherwise provided by written agreement between Lessor and Lessee, be the property of Lessor and remain on the demised premises at the expiration or sooner terminated of this Agreement. There shall be no installation of equipment on premises by Lessee without written notice of Lessor including but not limited to dish washer or clothes washer and/or dryer. Lessee shall not change door lock or garage code without written notice of authorization from Lessor. All and any changes, alterations, additions or installation of equipment made without the Lessor's written consent shall be removed by the Lessee on demand.
7. DAMAGE TO PREMISES. If the Premises, or any part thereof, shall be partially damaged by fire or other casualty not due to Lessee's negligence or willful act or that of his employee, family, agent, or visitor, the Premises shall be promptly repaired by Lessor and there shall be an abatement of Rent corresponding with the time during which, and the extent to which, the Premises may have been tenantable. Any and all damages will be the responsibility of the Lessee.
8. DANGEROUS MATERIALS. Lessee shall not keep or have on the Premises any article or thing of a dangerous, inflammable, or explosive character that might unreasonably increase the danger of fire on the leased premises or that might be considered hazardous or extra hazardous by any responsible insurance company.
9. MAINTENANCE AND REPAIR. Lessee agrees that no signs shall be placed or painting done on or about the Premises by Lessee.
10. ANIMALS. Lessee shall keep NO domestic or other animal on or about the leased premises.
11. RIGHT OF INSPECTION. Lessor and its agents shall have the right at all reasonable time during the Term of this Agreement and any renewal thereof to enter the Premises for the purpose of inspecting the Premises and all building and improvements thereon.
12. DISPLAY OF SIGNS. During any time of this lease, Lessor or his agent shall have the privilege of displaying the usual "For Sale" or "For Rent" or "Vacancy" signs on the Premises and of showing the property to perspective purchasers or tenants.
13. SURRENDER OF PREMISES. At the expiration of the Term, Lessee shall quit and surrender the Premises hereby demised in a good state and condition as they were at the commencement of this Agreement, reasonable use and wear thereof and damages by the elements accepted. If at any time Lessee wishes to vacate Premises, lesser must be in receipt of a phone call @ (PHONE NUMBER HIDDEN) hours prior to vacating Premise.
14. ABANDONMENT. If at any time the Term of this Agreement Lessee abandons the Premises or any part thereof, Lessor may, at his option, enter the Premises by any means without being liable for any prosecution therefor, and without becoming liable to Lessee for damages or for any payment of any kind whatever, and may, at his discretion, as agent for Lessee, relit the Premises, or any part thereof, for the whole or any part of the unexpired term, and may receive and collect all Rent payable by virtue of such relenting, and, at Lessor's option, hold Lessee liable for any difference between the Rent that would have been payable under this Agreement during the balance or the unexpired Term, if this Agreement had continued in force, and the net Rent for such period realized by Lessor by means of such reletting. If Lessor's right or re-entry is exercised following abandonment of the premises by Lessee, then Lessor may consider any personal property belonging to Lessee and left on the premises to also have been abandoned, in which case Lessor may dispose of all such personal property in any manner Lessor shall deem proper and is hereby relieved of all liability for doing so.
15. BINDING EFFECT. The covenants and conditions herein contained shall apply to and bind the heirs, legal representatives, and assigns of the parties hereto, and all covenants are to be construed as conditions of the lease.
16. OTHER TERMS. In the event that there are minors residing or visiting the premise they are the responsibility of the Lessee. No visitors allowed after 10pm. If there is more than one complaint from the authorities or neighbors at any time during your stay you will be evicted immediately without any refund or Rent collected or Security deposit.
17. CANCELLATION POLICY. Nonrefundable security if cancelled
NO EXCESSIVE NOISE ESPECIALLY AFTER 10pm
NO DRUGS
NO SMOKING
NO ALCOHOL (if you are a minor(URL HIDDEN)CHECK IN 3:00pm and CHECK OUT AT 10:00am
---
---
---
Everything went well with my rental with Shilpa. We went over everything before the rental date, so there were no surprises. The condo was as advertised and very clean.
---
1. the host text me before I arrive to make sure that I can find the house, give me some suggestions about the trip, like what to bring, what will be around....2. The house is much better then we expected!! it's 5 half floors with garage, 4 bedrooms, 4 bathrooms with kitchen and family rooms. it's very neat and clean, almost with everything, the kitchen is fully equipped! I even find the little stands for the little kids to reach the bathroom washbasin! Wifi works very good. 3. It's only 2 blocks about 5 mins walk to the beach and 10 mins walk to fishing. There are restaurant and bars within 10 mins walking distance, supermarkets within 10 mins driving distance, very convenient. 4. We have 6 adults with 4 kids (younger than 6) and 1 baby. Everyone love the house the really enjoy the vacation! if you like like sweet food, please bring some sugar, which is the only basic season we didnot find. Bring your own personal cleaning items like shampoo, bath towers.... and hairdryer. 5. The garage is a little crowded for a full sized SUV and a minivan. We spend about 10 mins to park both vehicles in, and both the drivers feel like that they are taking the road test for drivers licence, AGAIN:)
---
I am a Medical Assistant, married with two kids. Love Dogs!

Languages:
English, Hindi
Response rate:
67%
Response time:
within a few hours
Explore other options in and around Seaside Heights
More places to stay in Seaside Heights: