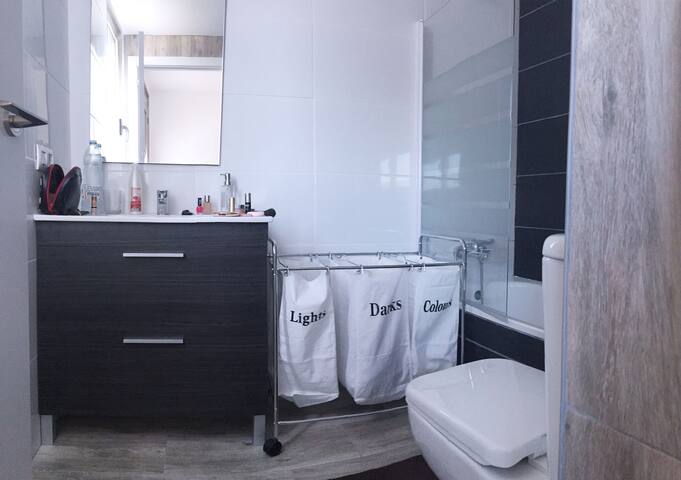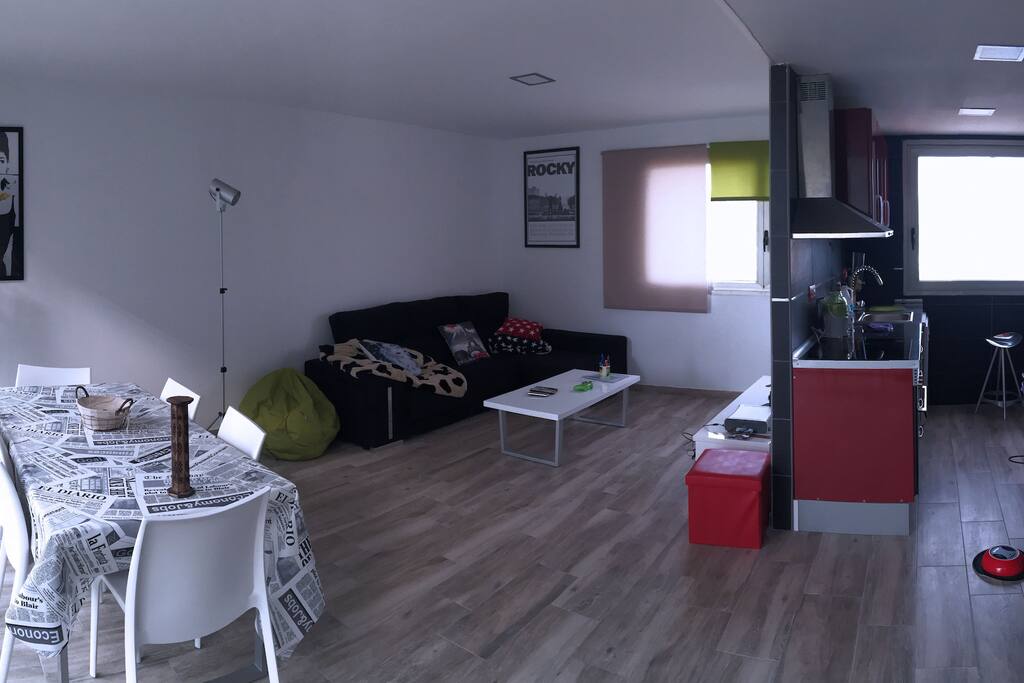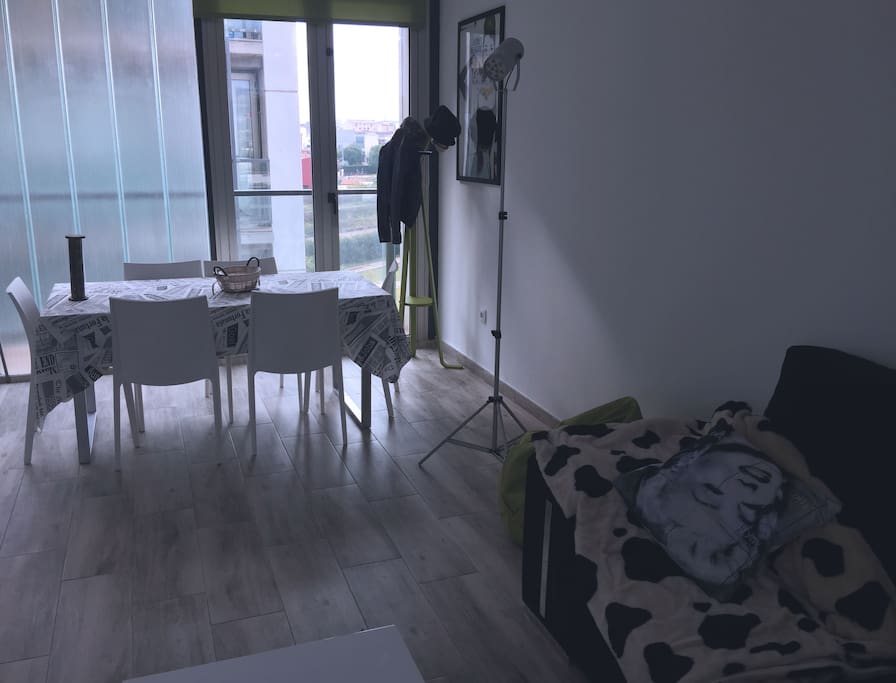 Piso en Castellón. Universidad
Flat recently renovated in Castellón de la plana. Next to the university. It is very practical and has everything brand new.
Piso recién reformado en Castellón de la plana. Al lado de la universidad. Es muy práctico y tiene todo a estrenar.
---
A fantastic location, lovely apartment. Arrival was very easy and Minerva was waiting for us even though we were nearly an hour late! Best bits: secure parking, balcony for storing our bikes, comfortable bed and great shower. Very friendly hosts. Downside: as others have said no air con, but also no fans! The building has frosted glass down the length of the south side of the apartment, but there are big windows so you can air it out and cool it down.
---
Lovely husband and wife. Experienced hosts. Helpful. We managed communication in a combination of English French and Spanish as my Spanish is poor. Lovely enough to give lifts back from FIB as we left at similar times. T1 tram stop v close to get to stn, town centre, Grao and lots of connections. University area. Mercadona and main station about 10min walk in different directions. Giant El Corte Ingles few minutes further. Lack of air con is fine. Fresh air cool breeze brings the temp down fast and well. Occasional dogs barking in surrounding buildings.
---
This is the second time we have stayed in this apartment. It is very clean, tidy, spacious and well equipped. In addition it is conveniently located for both the university and the town centre. I particularly like the satellite TV, the availability of a multi function computer printer and the huge fridge freezer. The use of the underground car parking space is very helpful to have too and indeed necessary some evenings. Highly recommended.
---
Ricardo is a very friendly and approachable host. This good quality flat is located on the fifth floor of in a 15 story block, very close to the university. It is right next to the interesting Puento Siglo XXI suspension bridge, with a primary school and a large secondary school close to the other side. There is also free, dedicated underground parking which was very useful when there was no space on the road nearby. There is lift access to all floors. Excellent satellite TV is provided on a good quality, large flat screen TV and there is a PC and printer available, although I had to reconnect the printer to the network first. The WIFI gave download and upload speeds of 40 mb/s - in the UK home broadband usually delivers a much lower upload speed. Most of the other facilitates were first class, for example the massive American style fridge freezer. There is some noise from dogs and neighbours at night and in the mornings, but this is not surprising for a modern tower block. However it was also exceptionally hot while we were staying here all week in early September, peaking at 40 degrees on Monday 5 Sep, and we had all the windows and balcony doors open. I would recommend this flat, especially if you need to use or go to the University.
---
Ricardo's place is EXCELLENT. Super comfy beds, spotlessly clean, great location to get to FIB (by car). Nearby Mercadona makes it easy to stock the kitchen. Nice and breezy when you open the windows. Ricardo himself was wonderful. I made some errors in the booking, and he went the extra mile to help me get things right. Super flexible with our check-in time and easy to communicate with via phone. Wonderful home for a couple days. Recommended!
---
Response rate:
100%
Response time:
within a few hours
Explore other options in and around Castelló de la Plana
More places to stay in Castelló de la Plana: