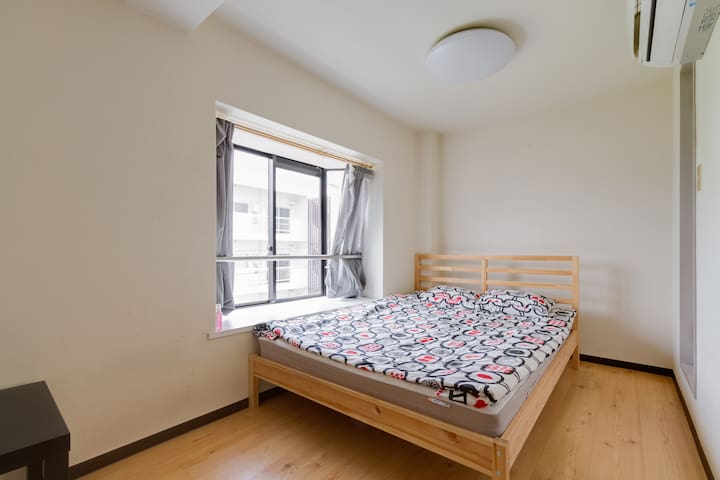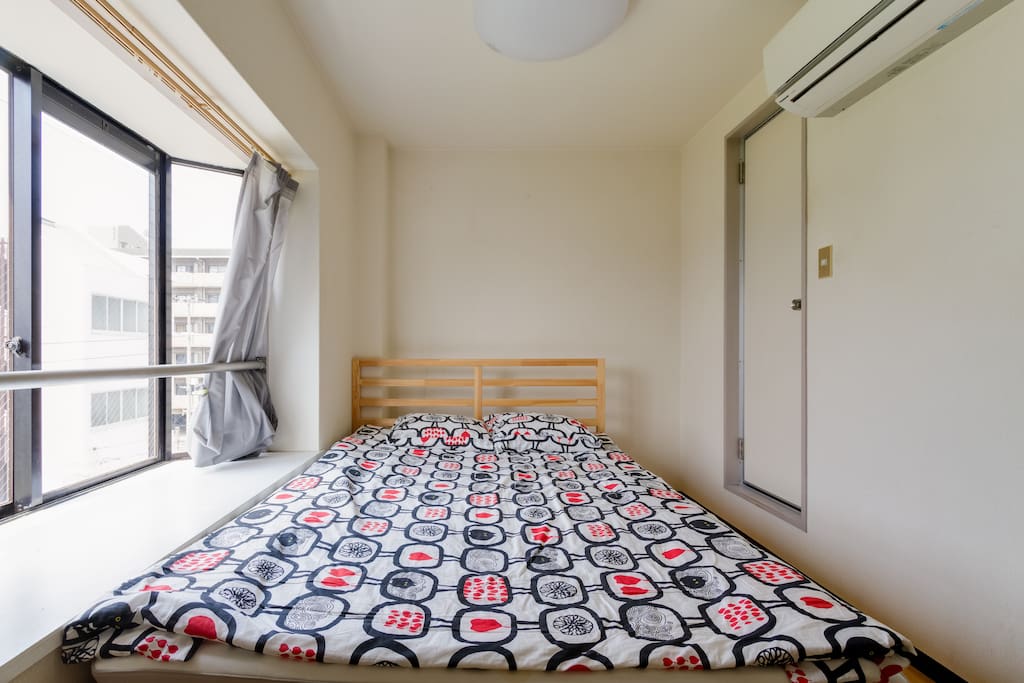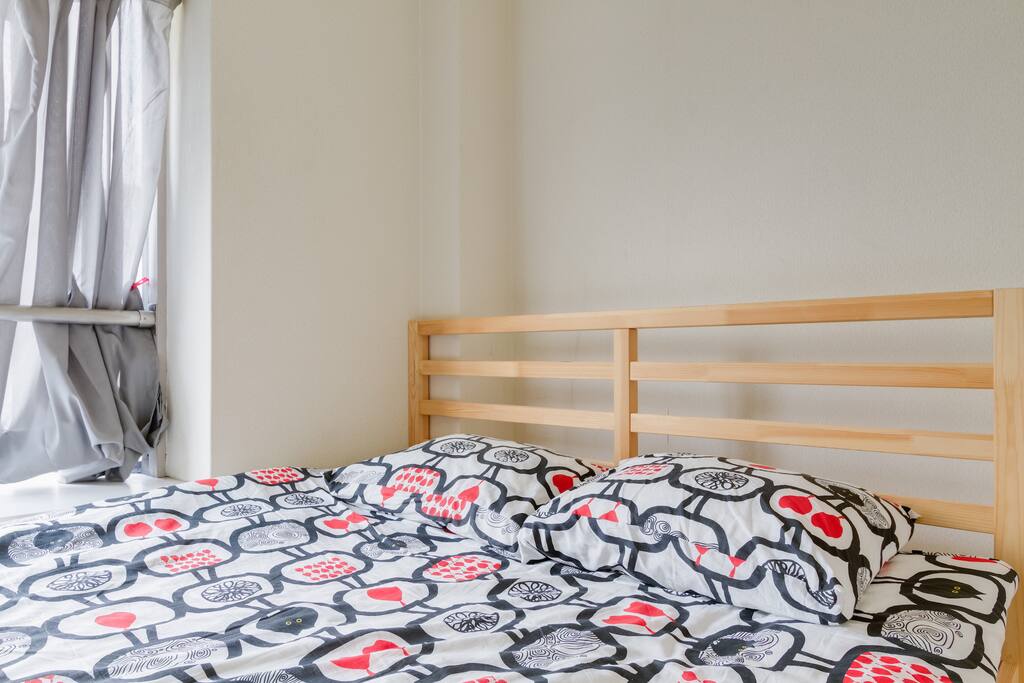 The space
歡迎來到我們房間!
附近有便利店,藥妝, 餐廳,超市。
位置是住宅區, 請勿大聲喧嘩。
---
---
Check in is anytime after 3PM
• Check-out time is 12PM.

Before your check-in, please make sure you accept the rules below:
1. For any assistance, please contact me directly.
2. Baggage storage services are not provided. You may keep your luggage at lockers in any stations / on the street.
3. Japan has a very strict rule of waste management. If you are unsure about how it works, please keep everything in the room. DO NOT dispose anything outdoors or in the public area.
4. Keep your voice down.
5. All personal belongings are stored at your own risk.
6. NO smoking indoors and outdoors.
7. Please take off your shoes in the room.
8. Turn off all lights, air conditioning, and close all windows before you leave.
9. To protect your privacy, we will not do additional cleaning during your stay.
10. Be sure to check out on or before 12:00PM. We will charge you an extra day for late check-out.
11. You are required to pay for any additional guests. We will deduct twice the amount from your deposit for any unreported guests.
12. Such as families, peer child under 7 years old will not be calculated!
Thank you for your cooperation.
入住前, 請確認确您接受以下規則:
1. 如需任何協助,請直接聯絡本人。
2. 大樓不設行李托管服務,您可把行李存放於車站或街道傍的投幣儲物柜。
3. 日本有着非常嚴格的廢物管理規則。如果您不懂如何處理,請把垃圾留在房間裏。切勿把任何垃圾丢到户外或公共場所。
4. 因為是民居,請保持安靜, 以免影響他人。
5. 所有個人物品存放的風險都是由您個人承担的。
6. 室内和室外都禁止吸烟。
7. 進入房間前請先脱鞋。
8. 離開房間時,請關掉所有電燈、空調、電制 並關閉所有窗户。
9. 為了保護您的隐私,於您逗留期間,我們不會做额外的清潔。
10. 請於中午12:00或之前准時退房,否則我們將會從押金中扣取額外一天的费用。
11. 你需要為額外的客人支付房租。如發现未經同意入住的客人,我們將會從押金中扣取两倍的費用。
12. 如家庭入住, 同行之小孩7歲以下不作計算!
---
the environment of the place is pretty good even though its location is not convenient. Anyway I was able to enjoy Nagai park and going for a walk. There was not kitchen tools, even though the host advertised there is kitchen tools. Only an electric kettle, and a portable gas burner. there are four glasses and three of them were in the toilet. oh there were two small dishes too. If you want to cook, you need to fry pan, pot, bowls, spoons and so on. The bed is pretty soft so that you have a problem with your back, please think about it again.
---
客观来说住的地方比较小,不过日本都这样,离中心区稍远,但周边有大型超市。由于记错了退房时间房主要求多付一晚住宿钱,还加收了清洁费和外带wifi的费用(其实我们自己在国内就租了wifi的),有点不依不饶的感觉。入住前各位还是看清每项条款以免房主拿出冰冷的条款来说事,而非友好平等协商处理。
首先我想弄清一點是你們說是由4月1日住至4月3日。第一天你們轉了夜來我額外付車資給清潔工留給你鑰匙,還擔心你們蕩失路。至4月3日己一早例明了12時退房我己叫清潔工1時才上去清潔。但你們覆不是遲走而是你們"記錯離開日子"要多住一天那收一晚錢是很正常吧。清潔工上去後想用WIFI打給我時才發現在房屋守則內所說明不許外帶的WIFI取走了.我早己列明不準外帶否則收費...你未走之餘還取走我的WIFI機。而你亦只是單方面說你自己有WIFI而說守則上沒有寫明叫我不要收取你費用。我只是把守則再傳一次給你看不準外帶沒有騙你。而你可以說成"房主拿出冰冷的條款來說事而非友好平等協商"?那對我可公平嗎? 清潔費是給清潔工不是我收。如不需清潔就不是說句不用清潔就叫別人走呀。我也要向她支付費用及車資,她也是在其他區過來跑外快過活的。在日本找清潔工不容易。如大家公平理性的討論我也有對話紀錄保留。請你說出對話中有那一個點是欺騙不禮貌及做錯的。把對話公開我也不介意。公道自在人心。我不想好像只得單方面片面之詞而好像我做錯事而騙你。
---
Languages:
English, 中文, 日本語
Response rate:
0%
Response time:
a few days or more
Explore other options in and around Ōsaka-shi
More places to stay in Ōsaka-shi: