Un mini appartamento, indipendente, con camino e piccolo terrazzo dotato di illuminazione, con vista dal mare all' Appennino centrale. 10 km dal Parco del Gran Sasso e 25 dall'Adriatico. In aperta campagna, riservato e silenzioso. WI-FI, TV, doccia, riscaldamento autonomo, frigo, ferro da stiro, spazio di lavoro, parcheggio privato. 20 Km da Aeroporto e da Stazione Ferroviaraia.
Sono accettati animali domestici, anche taglia grande, purché tenuti sotto controllo. Break fast con prodotti usuali (burro, marmellata, fette biscotate o biscotti, caffé, the, succhi di frutta, ecc), l'uso di cucina è autonomo ma troverete il nostro buon olio e gli ingredienti base per cucinare. Forniamo, per soggiorni brevi, l'uso di biancheria. Per soggiorni medi o lunghi, ci si accorderà a parte.
Il colle Fiorano, quello dove siamo, è l'antico colle Floranum dove i romani benestanti dell'epoca imperiale edificavano le loro ville. La condotta idrica nasce da una sorgente a tre kilometri, alle falde del monte Camicia, tanto che vengono da tutta la zona per attingerla dalla fontanella pubblica.
Pietro was very helpfull and helped in every possible way. The small house on top of the hill turned out to be the best possible place to spend a night at. Thanks again Pietro.
Jan
2016-07-25T00:00:00Z
We were warmly welcomed by Pietro and his lovely wife despite our late arrival. Very friendly and flexible hosts, discrete but available for all of our eventual queries about the house and the region. We found the house already heated and a generous array of foods and drinks. The house was perfect for us (a couple) and our large energetic dog. The rural setting was beautiful with zero traffic and 360 degree views of mountains, olive groves and medieval hilltop villages. We couldn't ask for more, we will visit again!
Kristen
2015-12-25T00:00:00Z
The house itself was lovely and just as I expected. Had everything I could need. Even one very large dog who didn't mind when I went in for a cuddle. A tad hard to find, I think my GPS wasn't quite sure where to lead me. Pietro was quite happy to come and rescue me from the centre of town just before Sunday dinner so I couldn't ask for anything more!
Linny
2016-02-03T00:00:00Z
It's a good place for holidays. The house is located at the top of a hill which is a good place for spotting golden eagles. Pierre and his wife are nice and easy- going. But since its location is in the nature, I was bit bothered by the moths which I'm very scared of. Luckily they also prepared spray for the insects. Overall, the place is good.
Xiaoying
2016-08-04T00:00:00Z
Un posto meraviglioso su una collina con vista sul Gran Sasso e la Maiella. La casa è un piccolo gioiellino, nuova, fresca, ordinata, pulita e fornita di tutto quello che può servire durante il soggiorno. Immersa nella natura, è facilmente raggiungibile grazie alle precise istruzioni del signor Pietro che è disponibilissimo a facilitare l'arrivo dei suoi ospiti (noi siamo arrivati in piena notte e lui ci ha lasciato le chiavi in un luogo convenuto, dandoci la sua disponibilità a contattarlo se ci fossimo persi o se ci fossero stati problemi). Pietro e la moglie sono due persone deliziose e orgogliose delle loro origini vestine che hanno voluto raccontarci illustrandoci il meraviglioso panorama intorno alla loro casetta: da sfruttare assolutamente per consigli su posti da visitare nei dintorni.
Maria
2016-08-15T00:00:00Z
Una piccola casetta accogliente immersa nel verde, dove poter godere di un panorama mozzafiato!!! Loreto Aprutino è un paesino tranquillo, molto carino da visitare, con un bel castello e un bel centro storico. Pietro e la moglie sono stati molto gentili. Grazie dell'ospitalità! Silvia e Flavio
Silvia
2016-08-23T00:00:00Z
Ci siamo trovati bene in questa casetta delle fate, ideale per una coppia. Posto molto carino, panorama spettacolare, proprietario gentile e disponibile.
Alessandra
2016-10-05T00:00:00Z
Casetta deliziosa, accoglienza ottima e calorosa.. ci siamo sentiti a casa! Il panorama è mozzafiato.. lo consiglierei a chi vuole godere di un po di sano relax e di intimità.
Lucia
2015-12-07T00:00:00Z
Room Type
Entire home/flat
---
Property Type
Apartment
---
Accommodates
2
---
Bedrooms
Loreto Aprutino, Abruzzo, Italy
Duplex apartment with two entrances , " hidden " inside an ancient village first Roman and then Medieval.
On the ground floor there are a built-in kitchen equipped with all appliances and space for dinner, the living room carved into stone (" old terracotta original ") with two single sofa bed and a complete bathroom with shower and washing machine. Upstairs there is a large bedroom with a double bed. The floors of the apartment are connected together with solid wood-and-wrought-iron staircase.
The apartment is " hidden " inside an ancient village first Roman and then Medieval, whose main feature was and is the production of olive oil. A few steps from the apartment, you can visit the Oil Museum. In the village there are also an ancient convent of Carmelite nuns and the imposing Castello Chiola .
The apartment is very beautiful and clean and in the middle of the beautiful old town of Loreto Aprutino. Even in the August heat, the downstairs room was always very cool and good for relaxing. Andrea, the owner, welcomed us and showed us around, he was very friendly and gave us tips on what to do and where to go. If you're looking for a nice and quiet getaway in a beautiful small italian village, this is just the place. Should we ever come back to Loreto Aprutino, this is where we will stay. It's not to far from the beach or to the mountains as well. We recommend the pizza at New Evo Pizzeria and the gelato at Rychot's Bar in the town square.
Flo
2015-08-20T00:00:00Z
This space was perfect for 3 girls while we were in Loreto for a wedding. It was steps away from our friends and family at the Costello. Was close enough to town and the market. The views from the upstairs window of Loreto were awesome! Would definitely stay here again! Franceso was great communicating and even tried helping us find accommodations at his other Airbnb's in Rome.
Kelly
2016-09-19T00:00:00Z
Room Type
Entire home/flat
---
Property Type
Apartment
---
Accommodates
4
---
Bedrooms
Loreto Aprutino, Abruzzo, Italy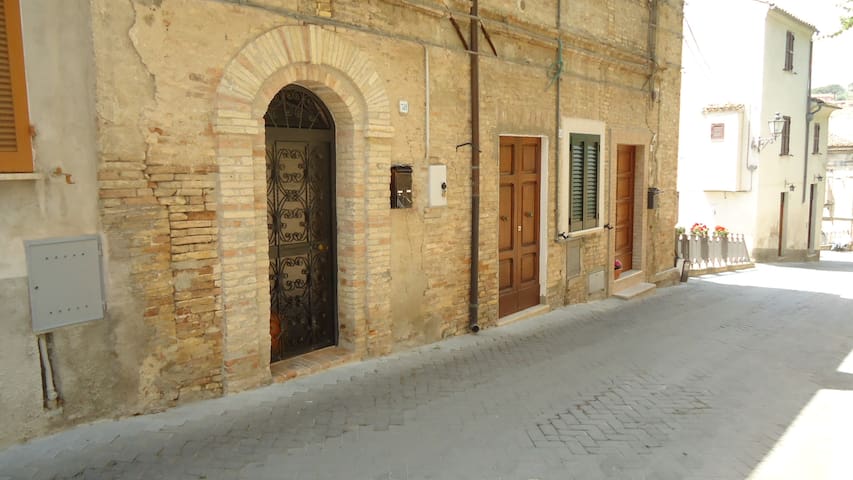 The apartment has a super comfy double bed and a single sofa bed. The parking is also private, spacious, secure and directly outside. The shower room and loo, which also houses the brand new washing machine overlooks the rolling hills and farms, the cherry orchard and duck and chicken pens...the loveliest country views!! The lovely, well thought out kitchen/dining/living room is spacious, comfortable and immaculate and exceptionally well equipped. It has a large fridge freezer and a TV in the l
L'appartamento è all'ultimo piano di una villa privata immersa nel verde nel comune di Penne (Pe). E' completamente autonomo. Possiamo ospitare 4 persone.
Il nostro seggiorno nellacasa di Anna era molto simpatico! Era un piacere di essere cui. Gli Abruzzi sono belli! La casa e la familia di Anna sono stupendi! Veramente relassante! Super!
Mathieu
2016-08-07T00:00:00Z
Room Type
Entire home/flat
---
Property Type
Apartment
---
Accommodates
4
---
Bedrooms
Penne, Abruzzo, Italy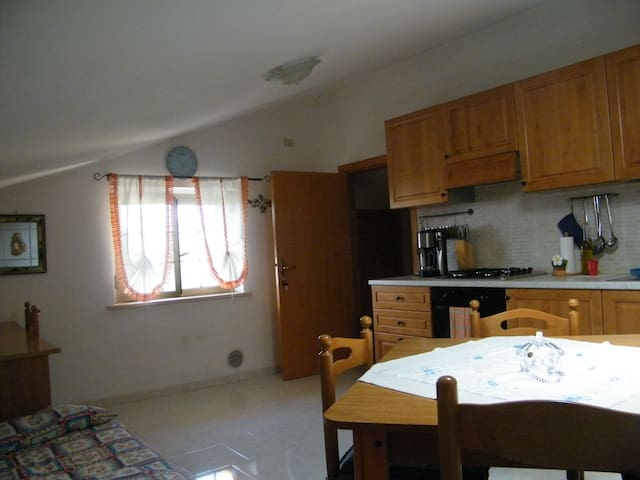 Bellissimo Appartamento, centralissimo, situato in una ridente cittadina medievale nelle verdi colline dell'abruzzo a 20 minuti sia dal mare che dalla montagna. Vicino al Parco Nazionale D'Abruzzo, la località si trova all'interno di una riserva naturale del WWF, ottima cucina locale, specialità tipiche abruzzesi quali arrosticini, pecorino di Farindola, ottimi vini locali quali Pecorino e Montepulciano, pregiatissimi Oli degli antichi frantoi con spremitura a freddo. L'appartamento, completamente ristruttutato si trova all'interno di un bellissimo palazzo storico nel centro del paese. Dotato di tutti gli accessori, riscaldamento autonomo, ingresso/soggiorno, cucina, bagno, camera da letto. Manca il climatrizzatore, Parcheggio a 100 mt.
Very spacious appartment in the center of Penne, with surprising decoration of old restored objets and furnitures. The bathroom was large and correctly equiped. This is the perfect room for a group of friends travellin in the region and wanted to stay in a surprising place for a few days Maria Graziella is always available and very kind, she will answer to all your questions about the stay ! Down the street there is a good restaurant who serve great pastas. Thank you for the stay ! My friends and I recommend this
Adrien
2016-08-16T00:00:00Z
Room Type
Entire home/flat
---
Property Type
Apartment
---
Accommodates
4
---
Bedrooms
Penne, Abruzzi, Italy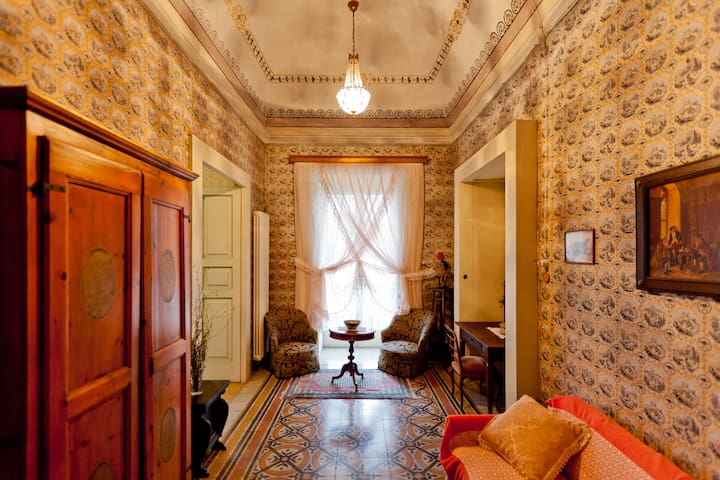 Il mio appartamento è proprio in piazza, vicino a ristoranti, negozi, ospedale, municipio, banche, uffici, chiese, musei e trasporto pubblico. E' situato nel quartiere residenziale più centrale di Penne, poi la fantastica terrazza abitabile sulla piazza, la luce, lo spazio e la comodità dei letti. E' costituito da un ingresso, tre camere con bagno, terrazza abitabile e balconcino. E' adatto a coppie, famiglie con bambini, gruppi di amici, lavoratori, ciclisti e motociclisti e animali domestici.
We got off to a shaky start when the hosts didn't show us the B & B as advertised but a substitute property around the corner in a basement. When we queried this problem we were taken to the original property and were allowed to stay there. Host cited renovation work being carried out but that did not eventuate. My mistake in not reading the fine print meant we didn't have a kitchen or any tea or coffee making facilities. We were supposed to be letting the entire home but we only received the main bedroom (very large) with terrace and a bathroom. Online photos show entire home with a separate dining room and a barfridge. We had to request an iron (advertised) but we did not have a TV (advertised).
Geoff
2016-11-21T00:00:00Z
Room Type
Entire home/flat
---
Property Type
Apartment
---
Accommodates
8
---
Bedrooms
Penne, Abruzzo, Italy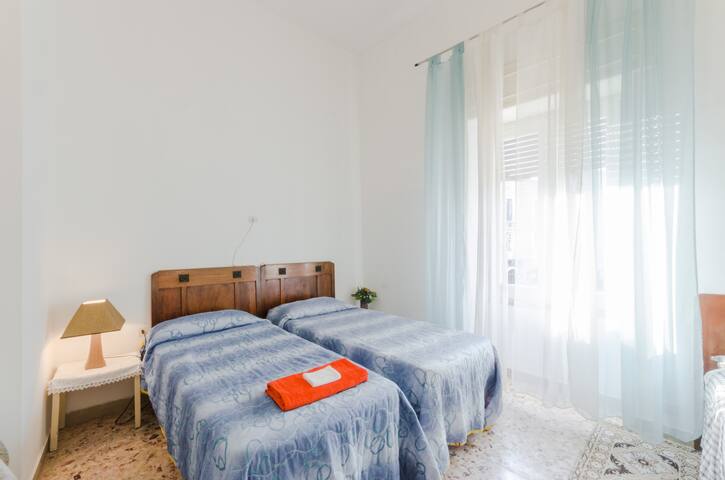 Ciao amici! I would love to welcome you to my apartment in lovely Penne - a serene town in Abruzzo, situated perfectly between mountains (Gran Sasso) and sandy beaches (Montesilvano, Silvi). Think of my place as a modest haven where you can finally enjoy "la vita contemplativa" rather than the usual "vita activa". There is no tv, no internet - no distraction! Just you and your loved ones.
Room Type
Entire home/flat
---
Property Type
Apartment
---
Accommodates
5
---
Bedrooms
Penne, Abruzzo, Italy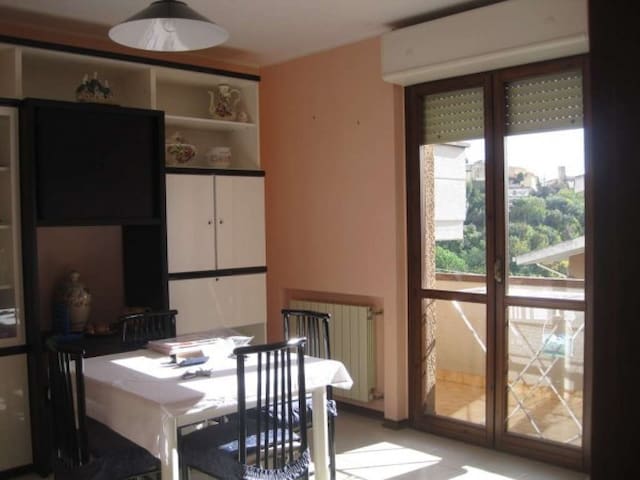 A small apartment (70m2) ideal for a couple and kids, or two couples looking for a relaxing holiday in a medioeval town in the heart of Abruzzo region... between the hills... close to mountains and the the sea!
Room Type
Entire home/flat
---
Property Type
Apartment
---
Accommodates
6
---
Bedrooms
Penne, Abruzzo, Italy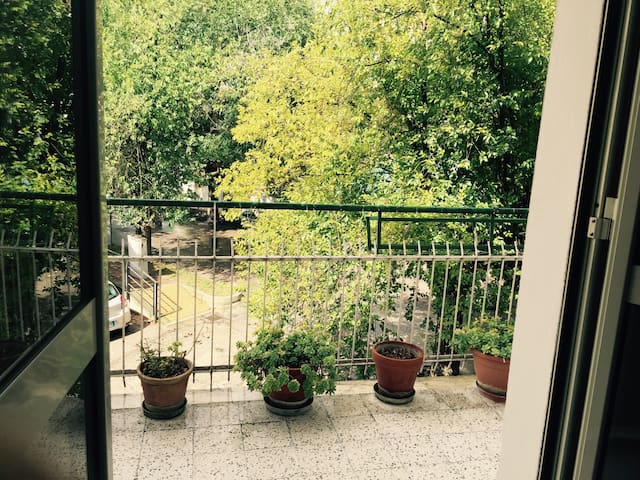 Caratteristico appartamento di 70 mq finemente e sapientemente restaurato con dettagli d'epoca (mattoncini, volte a crociera, colonna) situato nel centro storico di Penne composto da ampio soggiorno, cucina, camera matrimoniale e bagno con vasca.
L'alloggio è centrale, in 5 minuti a piedi si raggiunge la piazza del paese, la villa comunale e la fermata del bus con auto in partenza verso Pescara ogni mezz'ora. Vicino è presente un parcheggio. Nelle vicinanze ci sono anche tabacchi, farmacia, fruttivendolo e supermercato.
L'alloggio è situato nel centro storico della città, non distante dal Duomo, dal Museo del Duomo e dalle principali attrazioni del Paese.
Room Type
Entire home/flat
---
Property Type
Apartment
---
Accommodates
2
---
Bedrooms
Penne, Abruzzo, Italy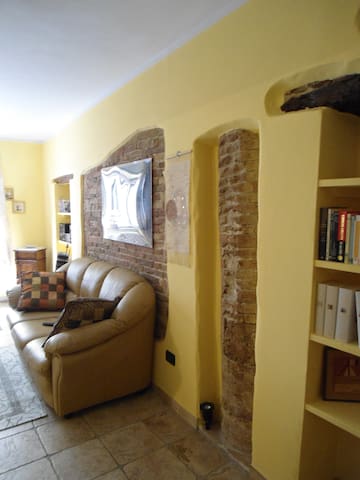 L'appartamento è sito in una palazzina fine 800 nel borgo storico di Spoltore. È composto di due ampie camere con soffitti a volte in mattoni, una cucina e un caratteristico bagno. Attraverso una scala interna si può accedere ad un terrazzo che affaccia sul massiccio montuoso la Majella. Come ulteriore servizio, all'interno dell'appartamento, vi è una piccola cantina con pregiati vini locali disponibili a prezzi di costo.
Quiete e vedute mozzafiato sono le caratteristiche principali dell nostro alloggio, completamente ristrutturato con materiali originali della nostra zona.
Il centro storico di Spoltore è molto suggestivo, per i suoi punti panoramici da cui ammirare mare e monti ( che tra l'altro distano pochi km ) , per i suoi vicoli e per le sue architetture. Sia nella stagione estiva che in quella invernale è ravvivata da feste tradizionali ed eventi culturali di grande rilievo. A pochi metri dal nostro alloggio vi è una tipica bottega di generi alimentari, qualche metro più in là un panificio, locande-pizzerie dove gustare piatti tradizionali , farmacia, bar. La fermata dell'autobus dista 5 minuti dal B&B. A 3 km (scendendo dalla collina verso Pescara) si trova il centro commerciale "Arca" che ospita inoltre diverse sale cinematografiche.
Die wohnung war sehr besonders. Das ambiente war großartig und die aussicht von der terasse grandios. Die betten waren gemütlich und die wohnung war gut ausgestattet. Nur der gasherd war etwas schwach. Ansonsten hatten wir eine tolle nacht und die Gastgeberin war sehr freundlich und hilfreich.
Lukas
2017-02-28T00:00:00Z
Proprietaria gentile e disponibilissima. Mi ha messo a disposizione la camera nell'arco di un quarto d'ora e ha fatto in modo di farmela trovare calda nonostante i -3 gradi e il metro di neve!... Casa accogliente,ben arredata,con caminetto e tutto l'occorrente per la colazione. Consiglio sicuramente di trascorrere un giorno in questo bel paese!
Roberta
2017-01-08T00:00:00Z
Room Type
Entire home/flat
---
Property Type
Apartment
---
Accommodates
4
---
Bedrooms
Spoltore, Abruzzo, Italy
L"appartamento è adatto a coppie, chi viaggia per lavoro e famiglie (con bambini).
quartiere molto tranquillo
Room Type
Entire home/flat
---
Property Type
Apartment
---
Accommodates
7
---
Bedrooms
spoltore, pescara, Italy
Ideale per trascorrere una vacanza oppure per brevi periodi lavorativi, la villa è circondata da 2000 mq di giardino e gode di 2 camere matrimoniali , 1 camera singola, 2 saloni, 2 bagni, cucina ed un magnifico enorme terrazzo. La villa si trova in una zona tranquilla di Santa Teresa (Spoltore), vicinissimo al centro di Pescara, all'aeroporto, all'autostrada, ai principali centri balneari, a poche centinaia di metri dalla zona comerciale. Soluzione ideale per famiglie o coppie di amici.
Room Type
Entire home/flat
---
Property Type
Apartment
---
Accommodates
7
---
Bedrooms
Spoltore, Abruzzo, Italy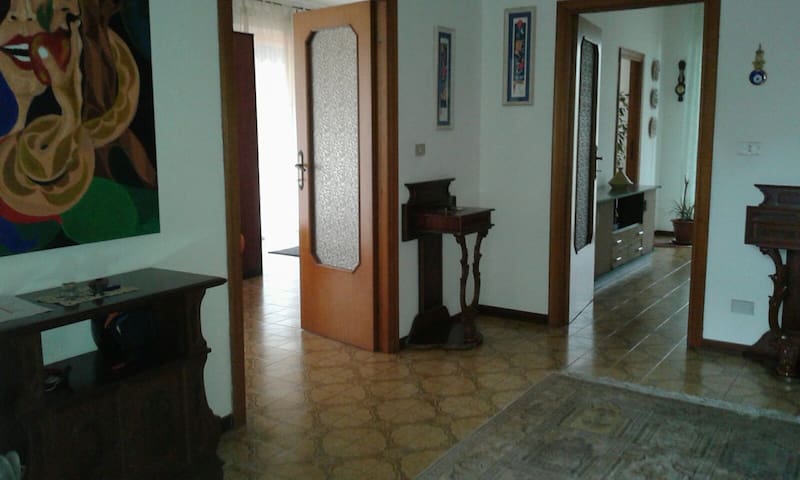 La villetta è una casa privata indipendente, completamente ristrutturata e dispone di parcheggi interni. L'appartamento in affitto può ospitare comodamente 5 persone, è composto da un'ampia camera matrimoniale, uno spazioso soggiorno con cucina a vista, due bagni (uno con vasca idromassaggio e uno con doccia), una cameretta. Tutto l'appartamento è molto luminoso. I padroni di casa abitano al piano sottostante, con ingresso autonomo e indipendente, a completa disposizione degli ospiti.
Padrona di casa doc !!! Eccellente nell ospitalità cordiale disponibile e molto molto empatica ti mette a tuo agio sin dalle prime battute nei messaggi di testo!! Villetta splendida ed assolutamente conforme alle foto e alle descrizioni !!! Altamente raccomandata!!!
Gianluca
2016-08-08T00:00:00Z
Room Type
Entire home/flat
---
Property Type
Apartment
---
Accommodates
5
---
Bedrooms
Spoltore, Abruzzo, Italy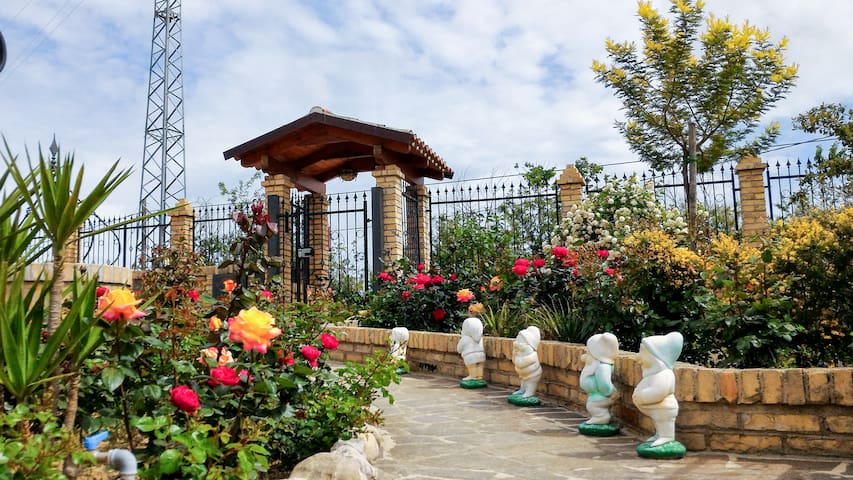 Not far from the center of Pescara our country apartment offer relax and peace for your stay in Abruzzo. The valley around is away from the noises and traffic in a natural place. The apartment has: 1 bedroom, bathroom, living room with kitchenette .
The apartment consists of 2 double bedrooms, a bathroom, a living room with kitchenette and fireplace. Decorated in rustic style accommodation is situated on the ground floor and is surrounded by a garden. During your holiday in agriturismo you will find a way to relax in the garden away from the hustle or going on tours and excursions in the surrounding area. The excellent location of the farm allows day trips in the mountains and to the sea to visit and learn about the beauty of the landscape and nature d 'Abruzzo. The farm is located in a valley just 800 meters from the village of Spoltore where you can find restaurants, pizzerias, bank and everything that can be useful during your stay. the sea and the center of Pescara are just 7 km away. To reach the farm you can do so with the bus leaving the station by taxi from the airport of Pescara where you can also hire a 'car. For your stay in Pescara and in Abruzzo Farmhouse Le Cicale is perfect if you love nature and are looking for a place to relax away from the noise, traffic and noise. Also perfect for excursions in the mountains, in the protected parks and to visit the beautiful countries that make Pescara el 'Abruzzo
Around the valley, just few km, you can find tipical restaurant, pub, disco or natural places from mountain to the adriatic sea. it's possible to organize excursions or gastronomic tour to know all the Abruzzo speciality.
Room Type
Entire home/flat
---
Property Type
Apartment
---
Accommodates
4
---
Bedrooms
Spoltore, Abruzzo, Italy
Il mio alloggio è vicino all'autostrada,aeroporto,fermate autobus e centro città.Ti piacerà per l'intimità,i panorami e la posizione.È adatto a coppie,avventurieri solitari,chi viaggia per lavoro,famiglie(con bambini)e amici pelosi(animali domestici)
L'alloggio dista 15 minuti a piedi dal mare e 5 minuti in auto. 10 minuti in auto dal centro di Pescara. Appartamento finemente ristrutturato risalente alla fine del 700 con volte a vela e spesse mura che mantengono una temperatura fresca d'estate e calda d'inverno. Situata in una zona tranquilla lontano dal rumore del traffico ma vicino a ristoranti,supermercati,autostrada,aeroporto ,centro città e fermate autobus. Ottima base per visitare le montagne abruzzesi. Sweet apartment in a ground floor of a single house. 15 min. by walk from the beach. 1 hour from montains. 2 hour from Rome. Fully furnished. Equipped kitchen and bathroom, washing machine,iron,tv,coffè machine. Weekly change of linen and cleaning whit an open space,patio equipped with table,chairs and barbecue.
In area residenziale molto tranquilla,leggermente in collina la casa è comunque vicina al centro città, supermercati, farmacie e ristoranti. Ottimamente collegata con autostrade, aeroporto e fermata autobus. In quiet residential area, the house is still close to the city center and supermarket,pharmacies and restaurants. Well connected with highways,airport and bus stop.
Francesca met us outside the house, which was absolutely beautiful and had everything we needed and more ... wish we had been staying more than one night, but we were en route elsewhere :/ We took a trip down to the beach in the afternoon (by car) then walked down the hill for something to eat and drink in the evening. I would definitely recommend staying here if you are ever in Montesilvano. x
Hazel
2016-07-05T00:00:00Z
The owner was very hospitable. He greeted us and gave a tour of domuyu . Accommodation is fully consistent with the description . The living was better than in the picture . Very quiet area with stunning views of the city .
Dmitry
2016-08-04T00:00:00Z
Francesca is very nice person with big heart. She waited us with husbend like ours old friends. Aparment was pretty clean and nice. For us perfect. 2 bedrooms ,big nice living room,good kitchen with wasching maschine and (URL HIDDEN) terass
Monča
2016-08-28T00:00:00Z
it is really great place to stay in Montesilvano. not far away from see, very close to the view point for a see and mountains (great place to see the sun rise) close to the shop. absolutelly clean flat with all what is needed on holiday. 100% recommended :)
Agnieszka
2017-04-10T00:00:00Z
We had a great time at Francesca's place. We were only there for one night but would defiantly come back for a longer stay.
Joe
2017-02-23T00:00:00Z
The accommodation was as photographed. Large spacious living area. Met by Francesca, helpful, good communication before staying and on arrival. Able to park opposite. Basic breakfast supplies. Easy stay. Thanks Francesca.
Pauline
2016-10-26T00:00:00Z
The apartment was very clean and cozy. Francesca and her husband are very kind and nice host. The apartment is on the hill. So if you come by train or bus, you have to take a taxi. It's almost impossible to come by foot with suitcase from bus stop. Otherwise everything is good.
Yu Mi
2017-03-16T00:00:00Z
The apartment is very nice, beautifully furnished and equipped with everything you need (washing machine, iron, coffee machine, snacks...). Highly recommended!
Jurica
2017-01-08T00:00:00Z
Room Type
Entire home/flat
---
Property Type
Apartment
---
Accommodates
5
---
Bedrooms
Montesilvano, Abruzzo, Italy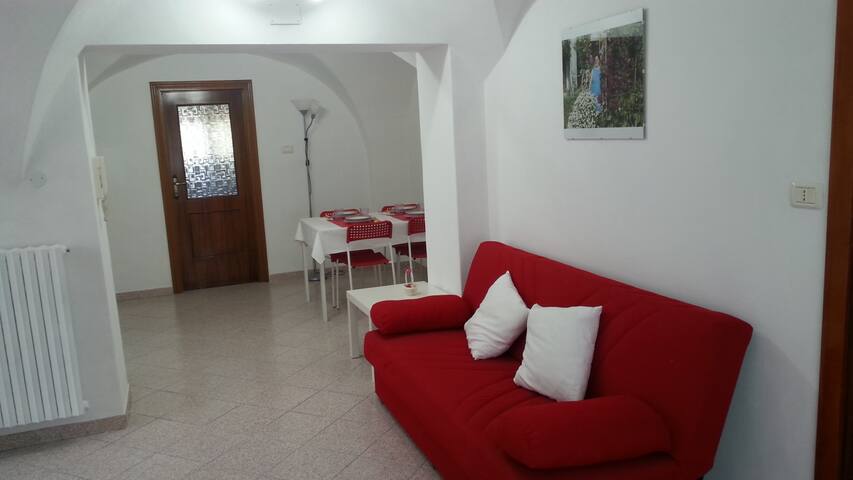 Nella tranquilla collina di Montesilvano a 5 minuti dal mare si trova questo appartamento con posto auto privato e recintato,entrata indipendente,2 stanze matrimoniali ed un bagno .possibilita di spostamenti con auto privata.
Room Type
Private room
---
Property Type
Apartment
---
Accommodates
2
---
Bedrooms
Montesilvano, Abruzzo, Italy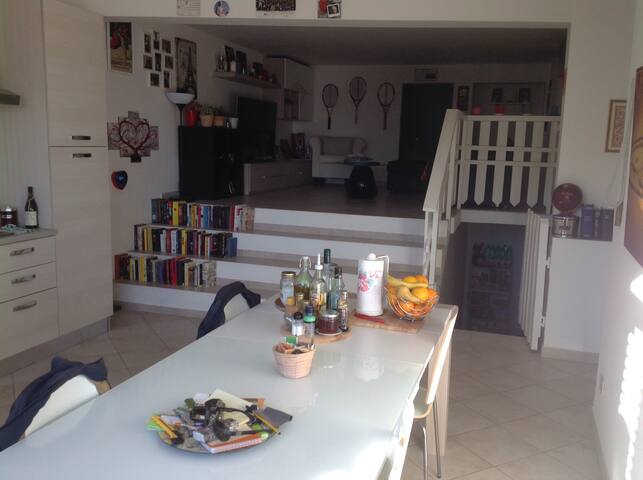 Appartamento indipendente ristrutturato vicinissimo al centro. In due minuti a piedi si arriva al mercato o al centro commerciale. In 10 minuti a piedi si raggiunge la spiaggia di Montesilvano zona grandi alberghi. 7 km da Pescara. Parco giochi.
Vicinanza al centro della città, centri commerciali, mare, silenzio e privacy, parco giochi.
Signorile, calmo, tranquillo, comodo, raggiungibile dai mezzi pubblici
Room Type
Entire home/flat
---
Property Type
Apartment
---
Accommodates
4
---
Bedrooms
Montesilvano, Abruzzo, Italy
Il nostro grazioso appartamento è un'isola tranquilla nella località di Montesilvano. Vicino ai principali servizi e al centro della città, nonché alla splendida riviera Adriatica. La camera può ospitare comodamente due persone, colazione inclusa.
L'appartamento è nuovo e situato in una zona tranquilla vicinissima ad un centro commerciale dotato dei principali servizi. Composto da ampio soggiorno e cucina, due camere e un bagno. Ben collegato per raggiungere il mare e il centro della città.
Room Type
Private room
---
Property Type
Apartment
---
Accommodates
2
---
Bedrooms
Montesilvano, Abruzzo, Italy

Il mio alloggio è adatto a coppie, avventurieri solitari, chi viaggia per lavoro e famiglie (con bambini), vicino alla Università D'annunzio di Chieti, a 10 minuti dal mare a Pescara, a soli 60 minuti dalla montagna. Invitiamo, accogliamo ed ospitiamo viaggiatori e visitatori di tutto il mondo, che amano i colori della Natura, la Sua bellezza ed armonia.
Completa di stoviglie, pentole, lenzuola, ferro da stiro, asse da stiro,
Il quartiere dove risiede la casa è in una zona residenziale tranquilla e silenziosa, a 15 minuti di Pulman si raggiunge la città di Chieti con la sua università, oppure la città di Pescara con le sue splendide spiagge sabbiose. E collegata con Roma in treno o in Pulman oppure si arriva in montagna con una sola ora di auto.
Mauritio was wery frendly and very good man. We put 5 stars
Artur
2016-08-22T00:00:00Z
La casa è bella e funzionale! Maurizio è gentile, attento è molto disponibile! Siamo stati molto bene! Torneremo presto!
Neri
2017-02-28T00:00:00Z
La casa è letteralmente nuova, così come si vede nelle foto. Pulita, pratica e linda. Ottima la zona, immersa nel verde e silenziosa. Ad 1 minuto da tutti gli svincoli principali per Chieti (città e Scalo). Consigliata a chi ha bisogno di pace, tranquillità e relax. Il proprietario, Maurizio, abita al piano di sopra ed è sempre pronto a dare consigli o informazioni.
Roberto
2016-08-26T00:00:00Z
Muy buena ha sido mi estadía, tal cual como lo muestra, nuevo y muy cómodo, Maurizio a sido muy gentil
JOSE ROBERTO
2016-08-20T00:00:00Z
Todo ha sido fantastico, Maurizio nos recibio muy bien y siempre estaba disponible, muy amable. Nos ha hecho pasar un descanso y relax muy agradable. Grazie mile Maurizio Gabriel
GABRIEL
2016-08-09T00:00:00Z
La casa di Maurizio è sicuramente lo specchio del suo proprietario. Gentile e pulita. Arredata con gusto e attenzione. Sicuramente consigliata per trascorrere belle ore in una terra meravigliosa come l'Abruzzo.
Luca
2016-07-25T00:00:00Z
Direi tutto perfettamente come illustrato, appartamento molto grande e accogliente, pulitissimo, rispecchia perfettamente le foto. l'host gentilissimo e molto disponibile da ritornarci. grazie
Roberto
2016-12-04T00:00:00Z
Tutto fantastico
Daniele
2016-11-30T00:00:00Z
Room Type
Entire home/flat
---
Property Type
Apartment
---
Accommodates
5
---
Bedrooms
Sambuceto, Abruzzo, Italy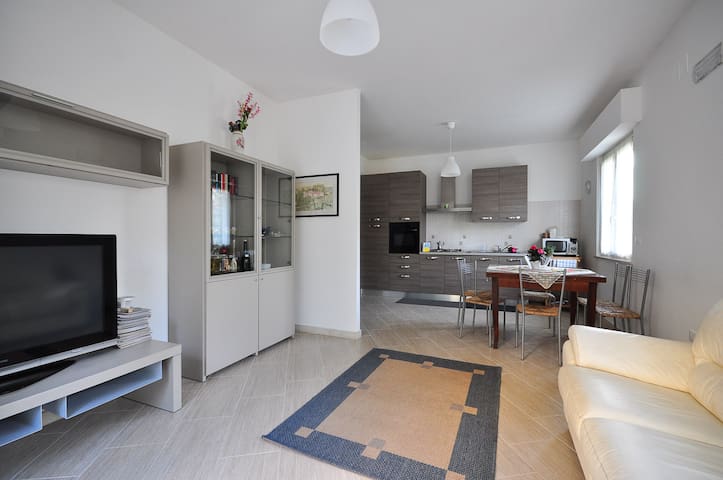 Loreto Aprutino - Airbnb
:
Average

4.4

out of

5

stars from

84

guest reviews
1

–

18

of

107 Flat Rentals
Enter dates to see full pricing. Additional fees apply. Taxes may be added.