Locally owned, we are the most friendly place to stay in the jungle. Great food, great price, beautiful surroundings, clean, airy rooms and the best place to relax in Bukit Lawang. All transfers and jungle tours can be arranged here as well cooking classes with Nella!
One of the only locally owned guest houses in Bukit Lawang provides you with a real cultural experience. Nella and the crew will make you feel at home while you enjoy the beauty of the jungle. Great rooms, hammocks and comfy spaces to enjoy fantastic food that Nella will happily show you how to cook! Right on the river and an easy walk from the becak stop.
Bukit Lawang is a small but beautiful village on the river Bahorok. Monkeys roam the roofs and orangutangs arent far away. Courts for badminton, volleyball, football and the local sport of takraw are everywhere, as are hammocks and locals with guitars adding a mix of chill and activity! A great place to spend your holiday!
What can I say about Nella? The best air bnb we've had the entire trip! Stayed in bukit lawang doing the orangutang trek and I couldn't recommend it more! All this was made better thanks to this air bnb. Location was incredible, food was some of the best I've had the entire time I've been travelling Asia, and the people who work and stay in this Airbnb provide you with everything. Entertainment, help , knowledge they really love what they do and how they treat people. It's such a breathe of fresh air and relief when you get to a place like this and it really makes your travels better. To top it all off for what your paying to stay there and pay for food, it's a bargain! Great wifi also! Thank you Nella and all the staff you were terrific and for anyone reading I couldn't recommend it more!
Adam
2016-08-31T00:00:00Z
Our arrival was welcoming; we were met from the bus station and showed the way to the hotel, and waited for our room to be cleaned. Here, they made comments about us booking our jungle tour through another company - they weren't too happy about it, but we had booked it months ago. It was lovely: double bed, mosquito net, living room, bathroom (cold shower and non-flushing toilet but still fine), 3 plugs, wonderful. We left our bags with them when we went jungle trekking and came back to find them unmoved, which is good! Unfortunately I had hurt my back on the trek and walking anywhere hurt, and we were surprised to see we'd been moved to a room up outside stairs which I had difficulty climbing. There was no explanation for the change of room, and it was of a much lower standard than previous: one plug, which the fan was plugged into - either charge your phone or be cool, no having both, a mattress on the floor, a toilet and a tap (that didn't work). The wifi didn't reach the room and there were rats under the floorboard (one genuinely chewed through a pair of my knickers). There is loud music that plays until around 1am every night, which is great if you're in the bar with them, but not so good when you're trying to sleep due to a trek the next day (which is why most people visit). The Indonesian food is lovely, the fruit juices are really really good, pancakes were nice, but the burgers are a lie - slices of plastic meat, really not worth it. This is a mixed review for us as it differed so much in such a short stay! If you can pick, choose a room downstairs as they are much, much nicer.
Elisa & Jack
2015-10-02T00:00:00Z
DO stay at Rain Forest, DO NOT book it through Airbnb. Here's why: First, about the hotel. It is nice and the food is good. The rooms are hot (some have a fan, some do not) and our bed wasn't very comfy (could feel the springs/wood base of bed), but still overall got a good vibe from the place. Second, about guided tours. AWESOME. We did an overnight jungle trek that we booked at the last second. They were helpful in setting it up and our guides were awesome!! They were young and full of life and really seemed to know what we were doing. We passed other guides tours during our trek, but ours seemed too notch. Definitely book your trek through rain forest. Lastly, the Airbnb booking process. Only reason why I am not giving them 5 stars. You can enter in how many people are going to stay during the booking. We entered 6, but the price did not change. I was not contacted about it, so I went ahead and contacted the owner just to be sure. Very confusing conversation first saying we had to pay full price after we booked ever though we paid online, then saying different prices for different rooms then asking not to talk on Airbnb, but rather on (SENSITIVE CONTENTS HIDDEN). Anyways, we tried our best to figure it out and decided to figure out the rest while we were there. When we went to do our jungle trek they said we could checkout that night since we would be camping to save some money. But then they said that we had paid in full on Airbnb, so we should just keep our stuff in our room, which we did. When checkout say arrived they claimed that we hadn't paid enough AND said the amount we paid in Airbnb was HALF of what we had paid. I told them what we had paid, but the owner who we booked through was never actually at the hotel to confirm or help. So we had to meet with the owner while we were at our cab on the way to the airport. Airbnb says in their rules not to pay money for your stay outside the app, which is what I told her. I was actually fine paying whatever extra we owned since we had six people staying there, but she was claiming what we had already paid her was half of what it actually was. We had to get to the airport to not miss our price so she said she would contact Airbnb to figure it out.
Brenna
2016-12-01T00:00:00Z
Bonjour, j'ai vraiment apprécié mon séjour chez Rain forest, ils ont été très agréable, et le trek jungle est à faire avec le rafting. L'endroit très beau, et si vous êtes Français demander le guide Johnny.
Linda
2016-07-20T00:00:00Z
Room Type
Entire home/flat
---
Property Type
Cabin
---
Accommodates
16
---
Bedrooms
Bukit Lawang, Sumatera Utara, Indonesia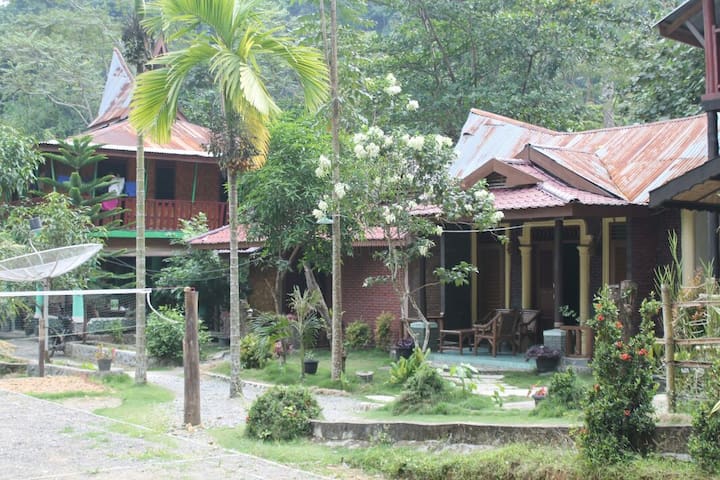 Its one of the last quiet places. No Jet skies and no karaoke at night. But still not too far from restaurants or tuktuk. So close to the lake you can almost jump in it from the balcony :) There is even a home cinema in it (indo style). A guitar and Ukulele, ... If you want to know what else comes with the house. Scroll down. Disadvantages: - Wifi not unlimited (5Gb around 60.000) - local bathroom (buket shower) - Hot water only during day - 150m away from the road (it's an advantage for me)
Why this accommodation is special? 1. Stand Up Paddle... free of charge (hotels charge 40.000 per hour) 2. Motorbike... 50.000/day (normal tuktuk price: 90.000 for 10 hours) 3. Home cinema (indo style) 4. Guitar and Ukulele 5. Fridge, sandwich maker, rice cooker, gas stove, cooking tools... 6. Buy fresh fish (still alive) directly from the fishermen (25.000 / Kg) 7. Big air mattress for the lake 8. Coconut trees, Avocado tree, Sour Sup tree, Jack fruit tree, Chocolate tree on the property.
From this house you cant see any neighbors. The next neighbor is around 70m away behind some big rocks and bushes. Mas cottage is around 100m away. I mostly paddle there if i want to get some of their good food (fried chicken samosir style or guacamole chicken taco are my favourites. There is another batak house next to it. But nobody stayed there since years.
Room Type
Entire home/flat
---
Property Type
Cabin
---
Accommodates
3
---
Bedrooms
Simanindo, Sumatera Utara, Indonesia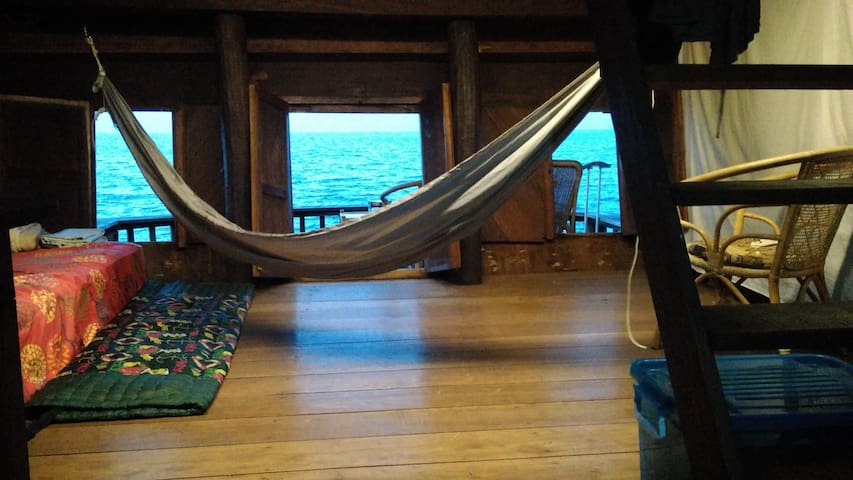 My place is close to great views, Only 5 minutes walk from the Cottage You can see full view of Lake Maninjau. You can reach the cottage 3 hours from Minangkabau International Airport. And It is only 45 Minutes from Bukittinggi. You'll love my place because of the ambiance. My place is good for couples, solo adventurers, and families (with kids).
Room Type
Entire home/flat
---
Property Type
Cabin
---
Accommodates
4
---
Bedrooms
Matur, West Sumatra, Indonesia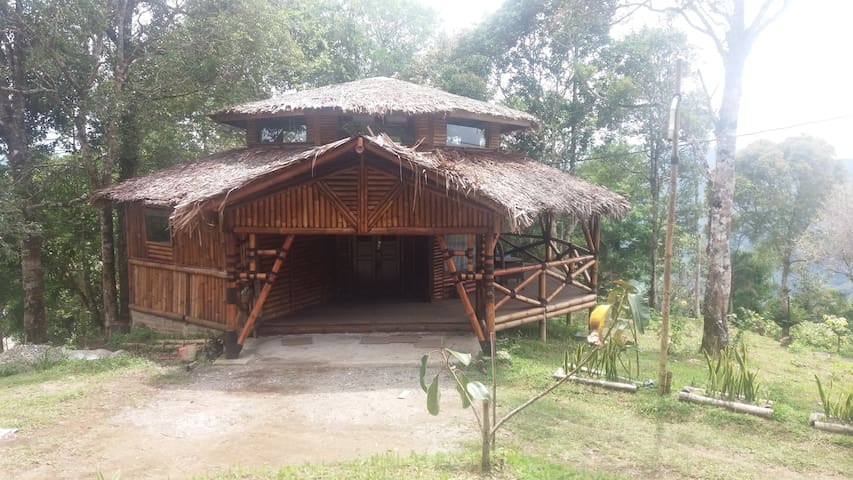 The most beautiful Lake Toba view and enjoyable sandy beach. A small pool for kids and a tourism trip by boat around the Lake Toba.
It's a new hotel in a beautiful setting of Lake Toba. It's in a quiet location, however there is a nearby religious place that can wake you up in the early morning. When I asked for a quieter room, my request was granted. They provide simple but tasty Indonesian breakfast. The host was very kind and accommodating. He gave ideas where to go and what places to visit.
George
2016-03-10T00:00:00Z
We had a great stay at Hotel Rogate. It's a short scooter ride out of Tuktuk and right off the main road on the water. (i think you can also take a ferry to Ambarita town and save time). The pictures don't do the place (URL HIDDEN) a beautiful lakeside setting. Since it's about 10km from Tuktuk, the noise on the water from boats is much less and therefore more pleasant. We stayed there over Christmas and enjoyed being surrounded by Indonesians. There were no other foreigners staying at the hotel that we saw. The room was clean and the beds were comfortable. There is swimming in the lake, and swimming in the pool next to the lake. There is a full restaurant and breakfast is included. Although we preferred staying in Tuktuk, this a great place for those wanting to be outside of the main town, in a quieter setting. Recommended!
Shane
2015-12-27T00:00:00Z
The staff were very welcoming and friendly. This is a beautiful place, and we would have loved to stay longer.
Lynnea
2016-01-12T00:00:00Z
Room Type
Private room
---
Property Type
Cabin
---
Accommodates
2
---
Bedrooms
Ambarita, Sumatera Utara, Indonesia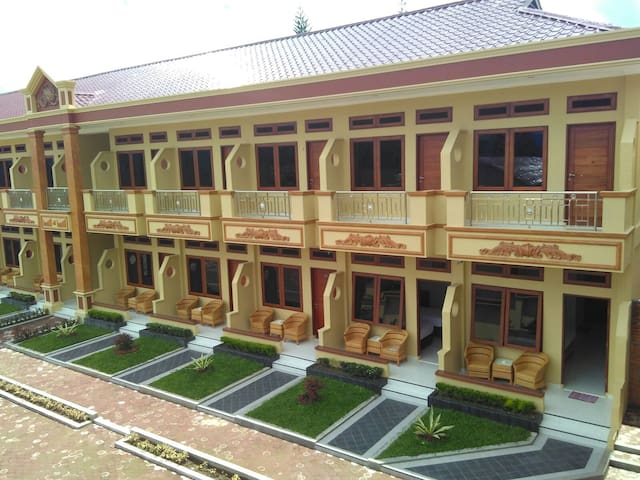 1

–

4

of

4 Cottage Rentals
Enter dates to see full pricing. Additional fees apply. Taxes may be added.