Enter dates to see full pricing. Additional fees apply. Taxes may be added.
3 Bed & Breakfasts
· Campo Ligure
3 Bed & Breakfasts
· Campo Ligure
Within a nature park our house is situated. Genova and the sea are only 30 Kilometres away. It is unbelieveable how quiet it is. In the nature around you can discover so many things. We are waiting to say "Hello" to you together with a glas of wine.
Luca and Sabrina are every time at the property. They will share a glas of wine with you when giving you advise to plan your activities.
Luca speaks italian and french. Sabrina speaks italian and english. Jan speaks german and english.
Room type
Private room
---
Property Type
Bed & Breakfast
---
Accommodates
2
---
Bedrooms
1
Campo ligure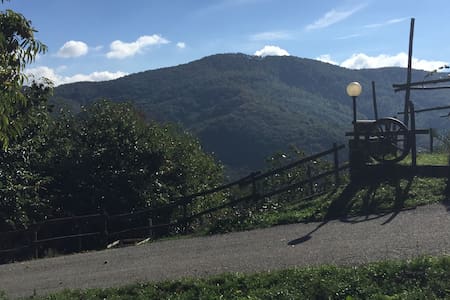 Very beautiful place in a small town very wonderfull. Our host was very friendly. The breakfast was excellent. A nice place close to Genova.
Matthieu
August 2015
Super accueil!! Logement propre avec salle de bain privative. Andrea a mis en place des lits supplémentaire pour mes enfants et a été de très bonne compagnie avec nous. Nous avons même eu la chance de gouter au Tiramisu de la "Mama": parfait!!
Cynelle
August 2016
Ottima ospitalita' è simpatia in questo Borgo caratteristico, grazie di cuore per l'accoglienza
Daniele
July 2016
Alles Bestens Danke
Tamara
August 2016
In questa casa ho trovato un'accoglienza calorosa , il posto è tranquillo, situato in punto dove raggiungi il mare se vuoi o la montagna se vuoi,ottima pulizia,colazione naturale, ci tornerò presto
Susi
August 2016
L'accoglienza è stata perfetta. La Mamma di Andrea, Olga, è molto premurosa e disponibile. La descrizione della stanza e del posto corrispondono alla realtà. La casa è rinnovata bene. Complimenti ad Andrea per il lavoro effettuato!
Clara
September 2015
Fue una muy buena experiencia gracias por su simpatía y amabilidad
Veronica
August 2016
Andrea è stato di una cortesia e di una disponibilità assoluta. Sotto ogni punto di vista, dall'accoglienza alla sistemazione, il soggiorno è stato perfetto. La camera è bella e pulita con un bel bagno. Ricca anche la colazione offerta. Consigliatissimo!
fabrizio
August 2015
Room type
Private room
---
Property Type
Bed & Breakfast
---
Accommodates
2
---
Bedrooms
1
Rossiglione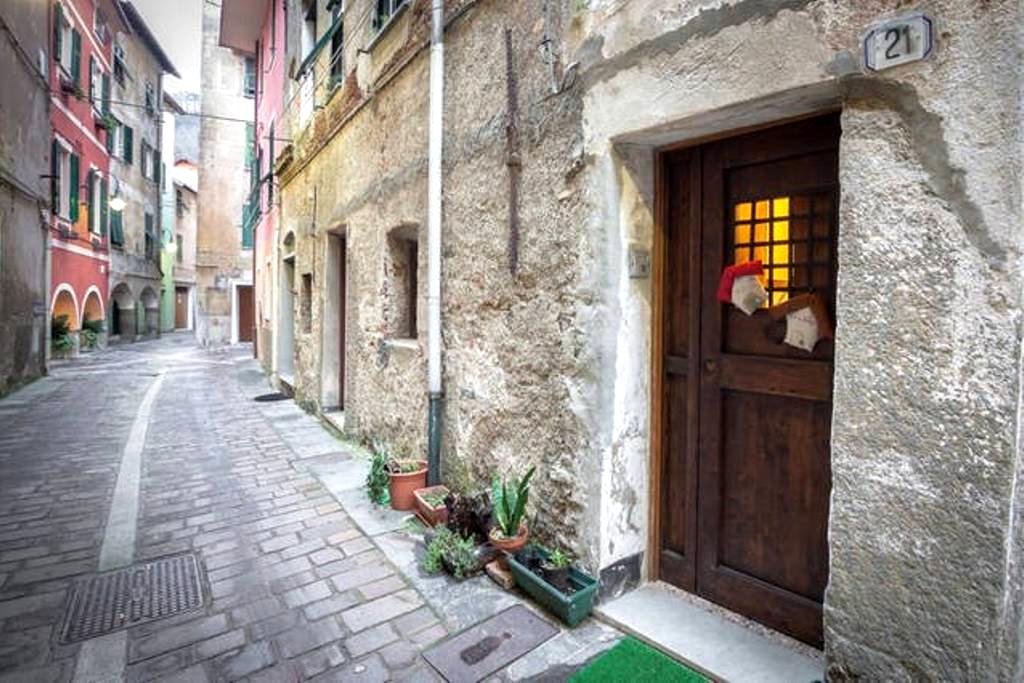 Very nice place. Warm and calm. Andrea was very kind. He and his mother welcomed us and made our breakfast ready in 4 AM because we had to leave early. The room was very nice, felt like home.
Alba
August 2015
This is a place with great potential, good to stay to visit Genova or go to the beach, great hosts.
Antonio
August 2015
Andrea is very kind - the location was perfect - a very nice place to stay! We recommend this lovely B&B.
Ludivine
August 2016
Host and the family are lovely, Felt like home, cool breeze from the window, and I was pleased with the bathroom and enjoyed the lovely breakfast.
Noviyanti
July 2016
Andrea and his mother were great hosts during our stay here in Rossiglione! We would like to thank them and Andrea's sister for very kindly helping in planning our walks in the nearby Valle Gargassa, as well as giving tips about nice places to visit during our rainy day. The room and location were great and everyone was very friendly and welcoming. We we were also treated to some lovely breakfasts with delicious cakes! Grazie mille!!
Lee
November 2015
It`s a really small village a little away, but in half an hour you are in Genova., and the special spirit there is great. We had a warm welcome and the room was great. I`d like to come back during sommer just to relaxe and see national parks with the great nature around. Thanks a lot
Benjamin
October 2015
I loved my stay in Rossiglione. I booked at the last minute but Andrea was very accommodating. I did not get to meet Andrea but his mother was very kind and welcoming. And Andreas sister, Simone, who spoke English very well came by to be sure I was doing well, make recommendations and answer questions for me. I really appreciate all the kindness. The apartment was amazing, a true work of art. It was very comfortable and had lots of extra touches.
Ken
November 2015
Fantastic place and great host.
Henrique
August 2016
Room type
Private room
---
Property Type
Bed & Breakfast
---
Accommodates
2
---
Bedrooms
1
Rossiglione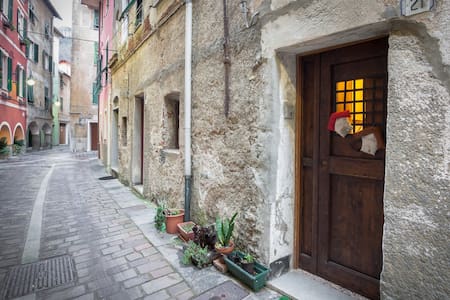 1

–

3

of

3 Bed & Breakfasts