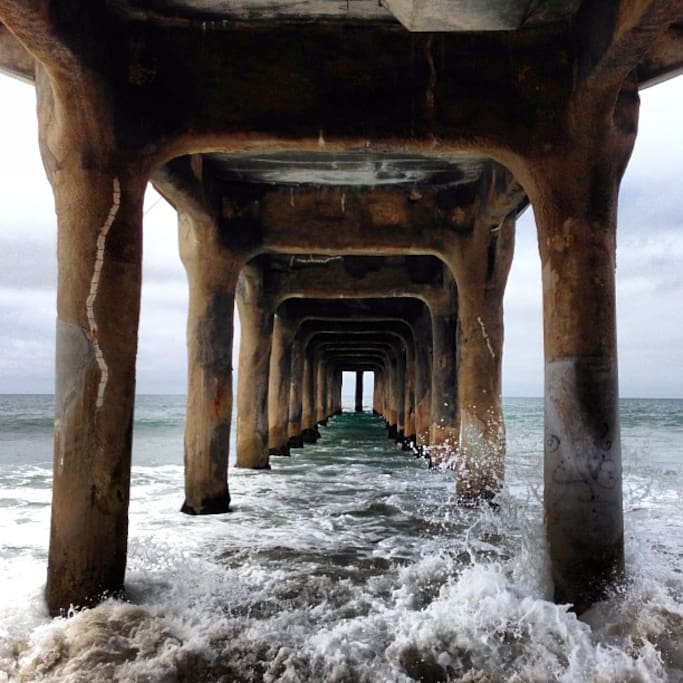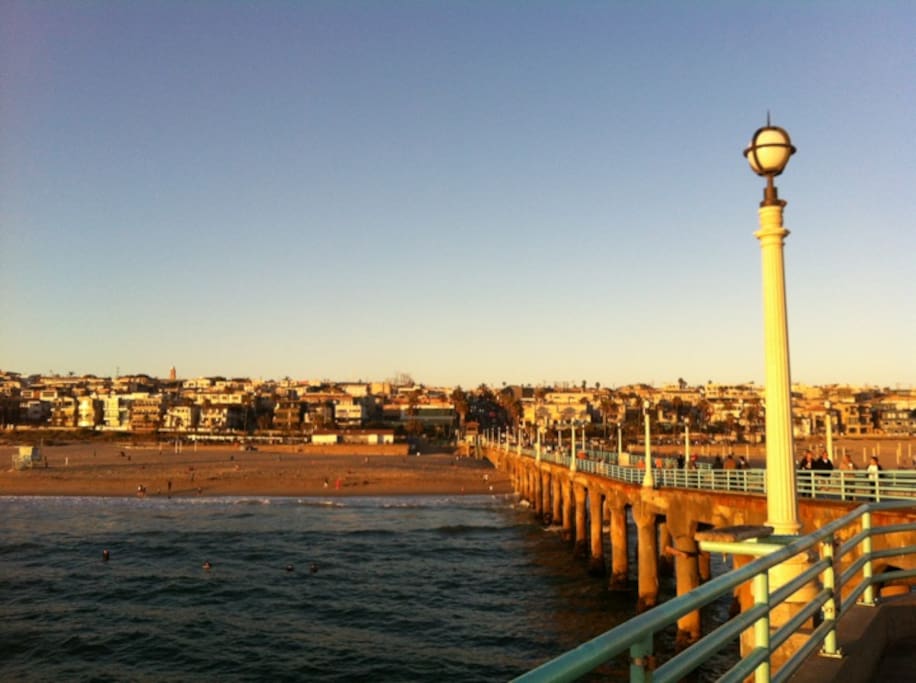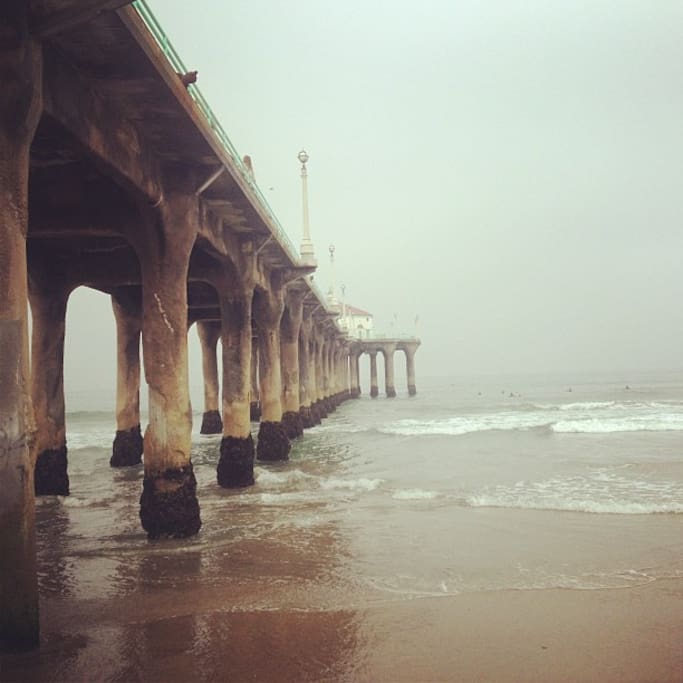 this is other very recomend place to visit and enjoy the moment , ocean breeze and stop for a refreshment or maybe a branch with nice surrounding.
Most first time traveler's head north to Santa Monica and Venice Beaches, not realizing there are great beaches just south of LAX.
The pier stretches out from the Strand, the South Bay's beachside strip with some of the country's most expensive real estate. There's a free aquarium at the end of the pier, volleyball nets on the beaches, and endless sun and waves.