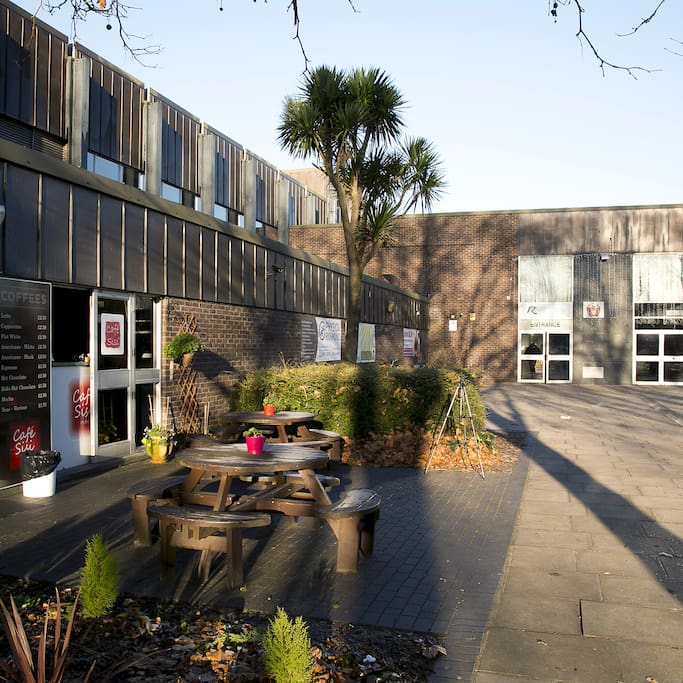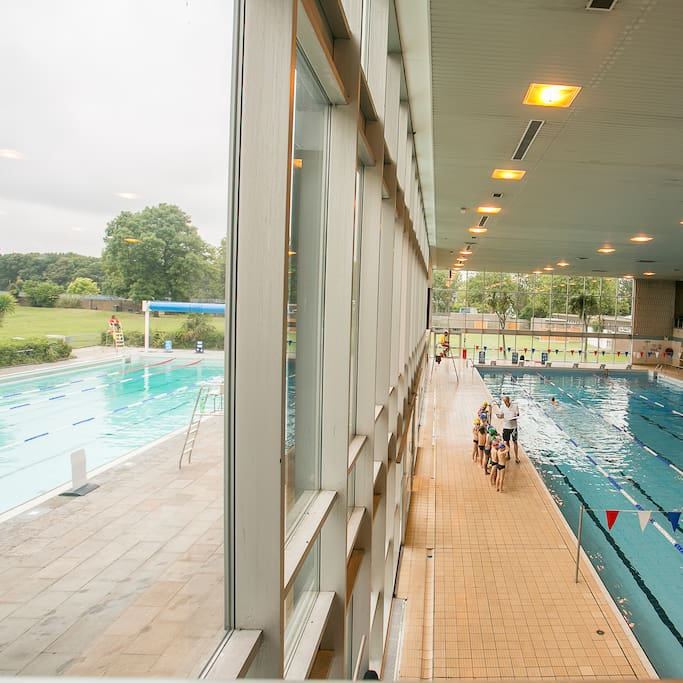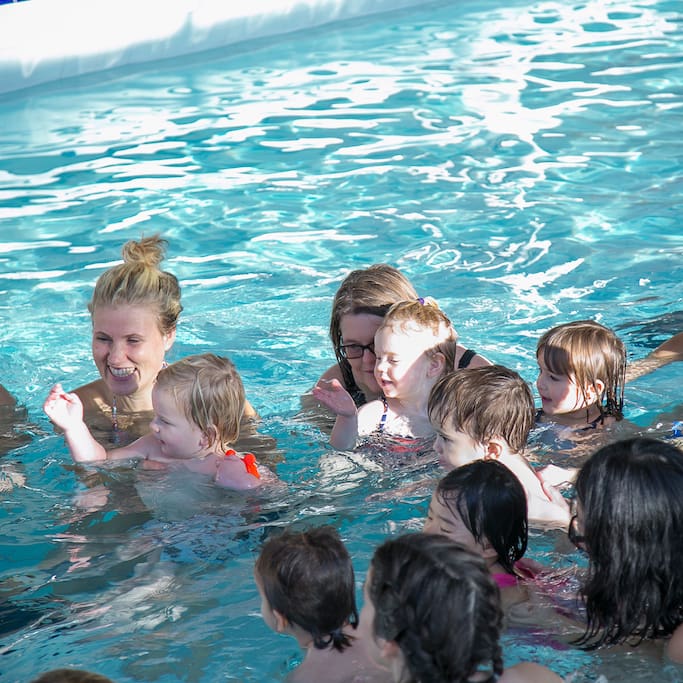 Richmond Park, with its wide-open views and roaming deer, is the biggest green space in London. On the outskirts is a 1970s sports centre with heated indoor and outdoor pools. Surrounded by palm trees and pampas grass, the 33-meter outdoor pool is a lovely place to swim, popular with families. But in shuts down in winter. Richmond is on the flight path to Heathrow, so you can watch the belly of planes flying overhead as you do your laps.
A local authority newly built swimming pool.
Indoor and from April to September also outdoor pools with baby pool and fitness centre, sauna. Large, family friendly changing, cafe with fresh juices. Highly recommended osteopath on first floor!