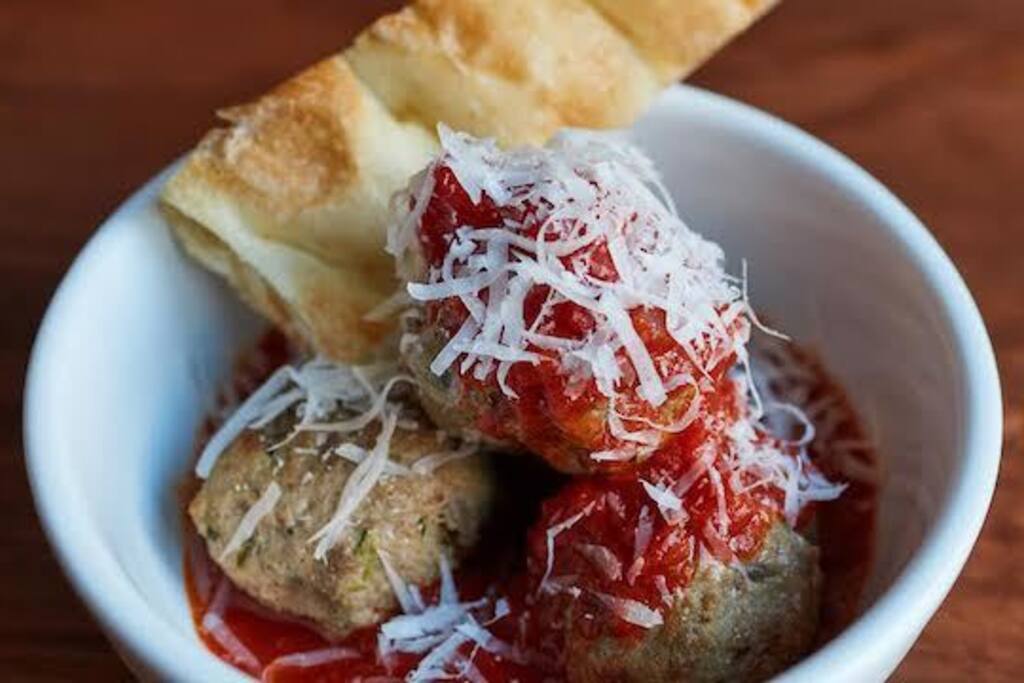 The Meatball Shop - Lower East Side
134 locals recommend
·
Estimated price 2 out of 4
·
At multiple locations across the city, The Meatball Shop is exactly what you might expect, and more — a place where meatballs are king, and offered in various forms (beef, chicken, veggie, etc). Pick and choose how you want them, whether with pasta, seasonal veggies, red sauce or white. Then add a hand-crafted cocktail or two, and an ice cream sandwich. There's a serious focus on ingredients being all-natural and locally sourced — from the sliders to the ice cream.
Hours of Operation status

Closed · Opens Monday 11:30 AM
Serves the following meal types

Brunch, Lunch, Dinner, Dessert, Happy Hour
| | |
| --- | --- |
| Reservations | No |
| Credit Cards | Yes (incl. American Express & MasterCard) |
| Outdoor Seating | Yes |
| Music | No |
| Menus | Brunch, Lunch, Dinner, Dessert, Happy Hour |
| Drinks | Beer, Wine, Full Bar, Cocktails |
| Dining Options | Take-out, Delivery |
| Restroom | Yes |
| Wheelchair Accessible | Yes |
"A restaurant on the Lower East Side operating with the sole purpose of turning out ridiculously good meatballs and presenting you a few options in which to consume them."
They do one thing and they do it very well: meatballs. Rotating menu keeps things interesting. Open late.
Original location of the well-known New York establishment. Famous for a wide variety of "meatball based" offerings (not nearly as heavy as that sounds), as well as homemade pasta and traditional Italian favorites. www.themeatballshop.com