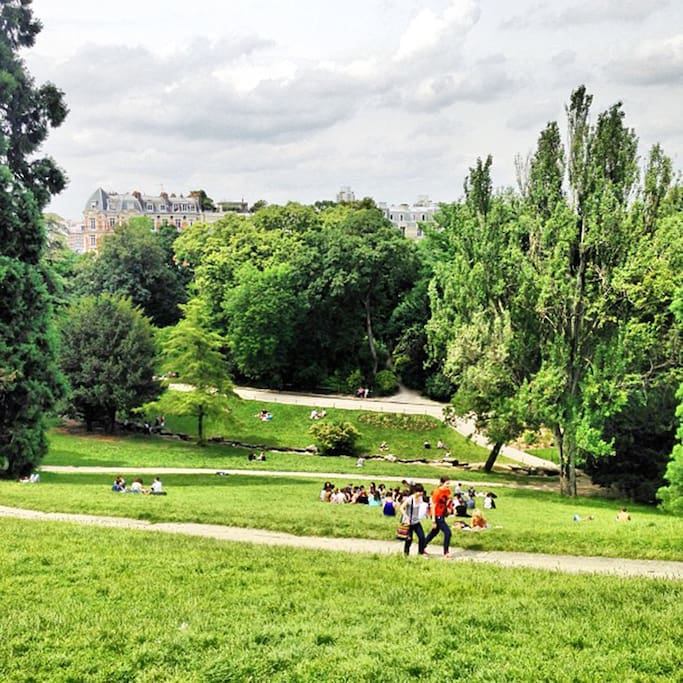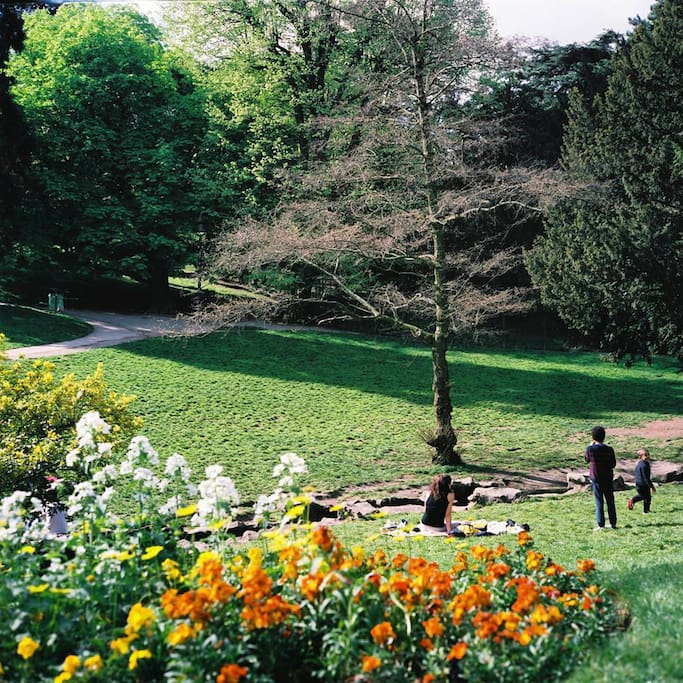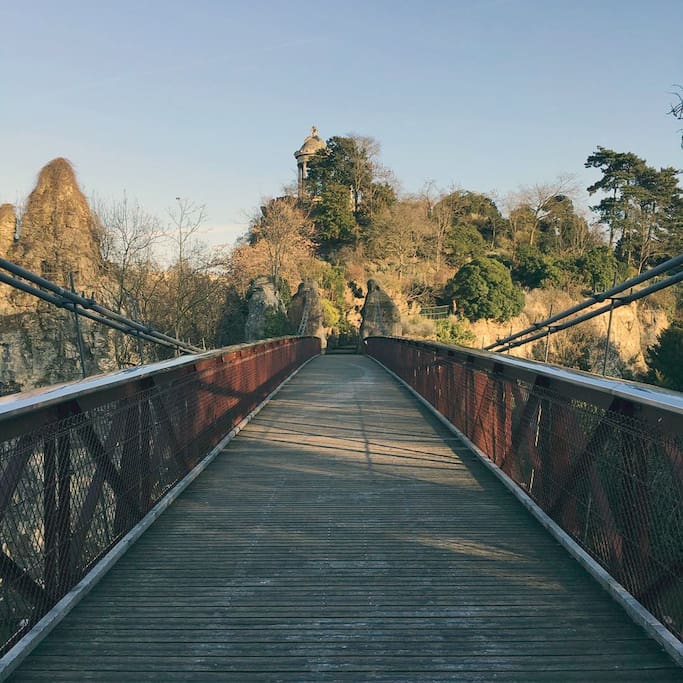 There are a lot of hills and stairs, which is not very common in Paris. When you go up, it can be quite difficult, but when you go down, it's quite nice! I go up and down, up and down—it's fun! I usually start at the Colonel Fabien metro and run up rue Mathurin Moreau toward the park, then run clockwise. One lap is 2K. The view of Paris is really nice at the top near rue Botzaris, so it's a great place to end a run. There are benches to use for leg extensions while looking out over Montmartre and Sacré-Coeur and all the Parisian rooftops. And the Buttes Chaumont metro is right there for your return home.
Location

1 Rue Botzaris

Paris, Île-de-France 75019

Buttes-Chaumont, Paris
Hours of Operation status

Closed · Opens Saturday 7:00 AM
An unexpected treasure in the city! Gorgeous views in a tranquil setting. Perfect for lounging in the grass with a good book. It's not a flat park so be prepared to walk up and down hills. There are cute surprises like a waterfall too.
The park is one of the largest green spaces in Paris. Inaugurated in 1867 during the last years of the reign of Napoleon III, it is an achievement of the engineer Jean-Charles Alphand. This English garden imitates a mountain landscape: rocks, cliffs, torrents, waterfalls, grotto, mountain pastures,…
The largest park in Paris, with small hills and ponds, a good change of scenery :)