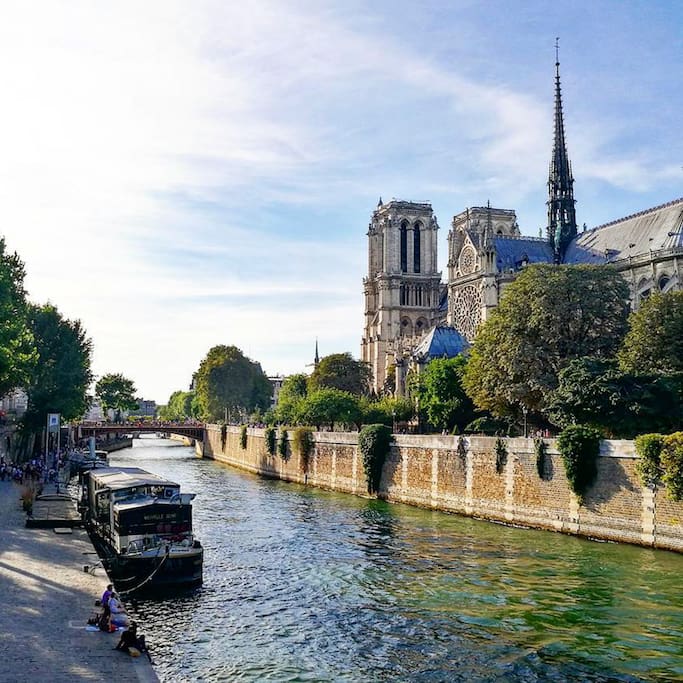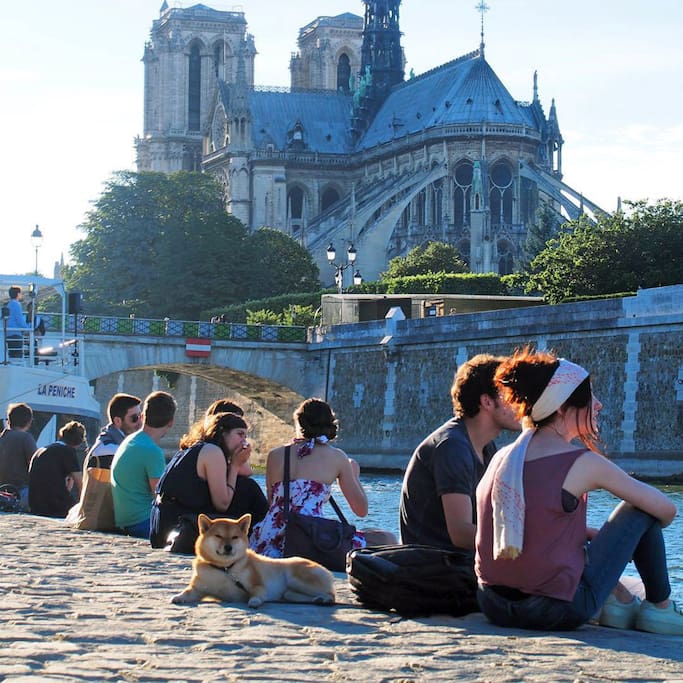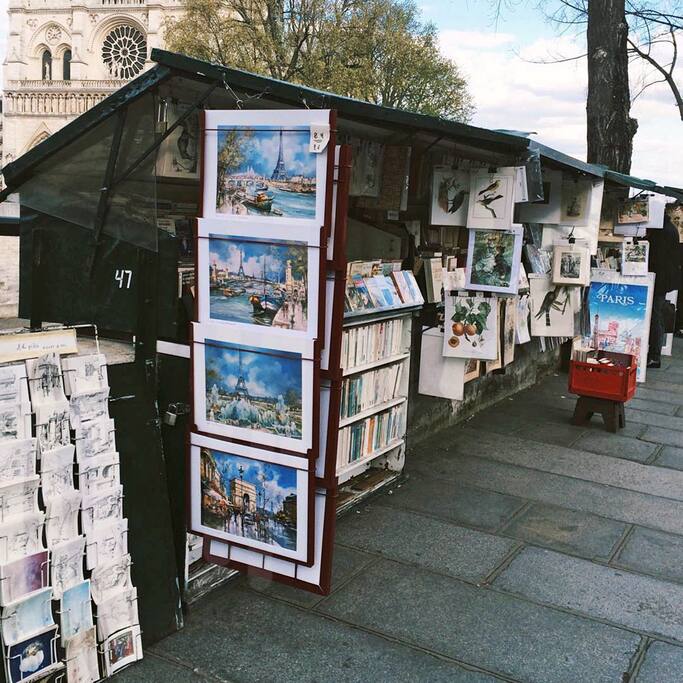 This quai on the Seine is where Woody Allen and Goldie Hawn performed their aerial dance scene in Everyone Says I Love You. I've seen lots of musicals, but the choreography in this scene is truly original. Goldie flies, with the help of invisible cables, of course. Woody Allen chose to shoot here to pay tribute to the film An American in Paris, in which Gene Kelly and Leslie Caron dance in a movie studio that was meant to re-create this exact location with its gorgeous views of Notre Dame.
Location

Paris, Île-de-France 75005
take your own drinks, snacks and picnic to enjoy a warm summer evening nearby the Seine River ... with the view on Notre dame with Parisians ...
Area rich in culture and history, bursting with cafes and restaurants connected via charming winding streets.