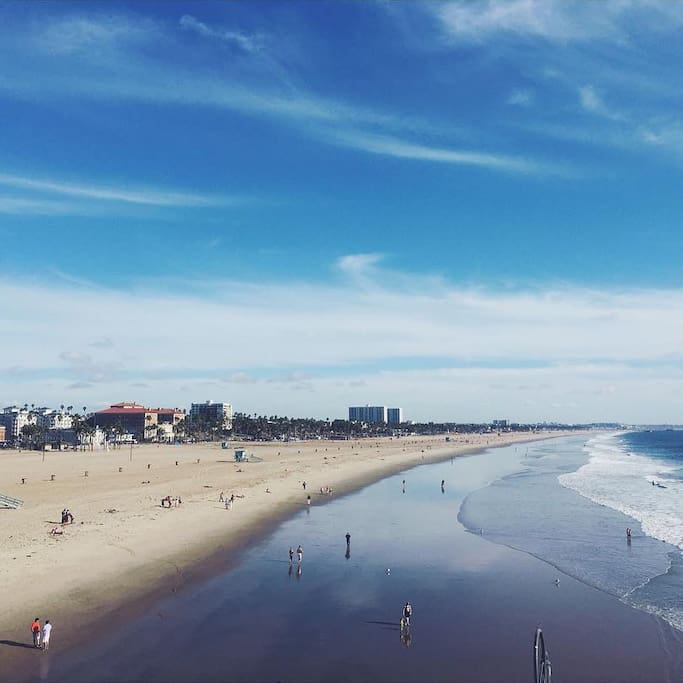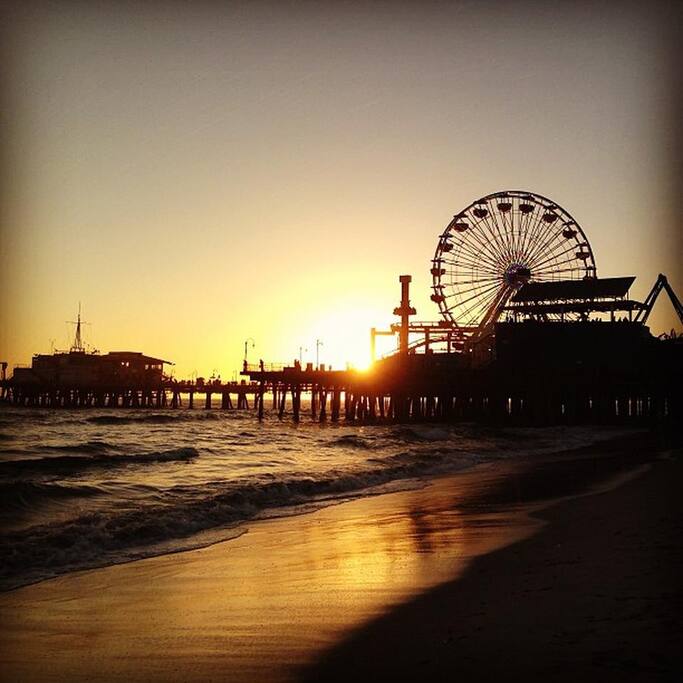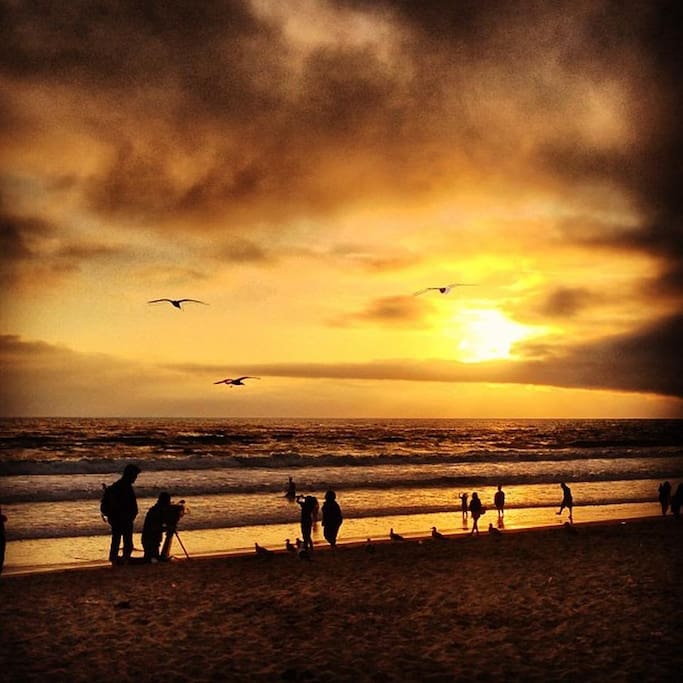 Surfing is directly connected to meditation; there's a sense of flow and ease and being present. When you're surrounded by dolphins and pelicans and all these amazing creatures, you can't help but step out from mundane everyday thinking. And then, if you are lucky enough to get up on a wave, your mind can't wander. There is only the present moment. I recommend aiming for the beach fronting the Ocean Park neighborhood. It's in the middle of Santa Monica, so it's easy to get to. It's family-friendly, there are showers, you can park right next to the beach, and you can surf 365 days of the year. My favorite time is 5:30 or 6 in the morning, when you can watch the sunrise.
This popular beach is a favorite among television and movie producers. Activities for older children, Activities for young children.
Santa Monica beach is an iconic example of the famed Southern California beaches. Both sand and ocean are clean and beautiful, a great place for surfing, walking, exercising, and biking. Bicycle rentals are available up and down the beach front and lessons for surfing and paddle boarding are…
Landmark beach next to the Pier featuring a 3-mile coastline, mountain views & walking/biking paths.
A very large beach with lots of white sand, Santa Monica beach has a pleasure pier with rides and arcade, the 27 mile beach bike path, the Marvin Braude Beach Bike Path, Annenberg Community Beach House. The sidewalk along the sand has playgrounds and Perry's Cafe's and Rentals, where you can rent a…