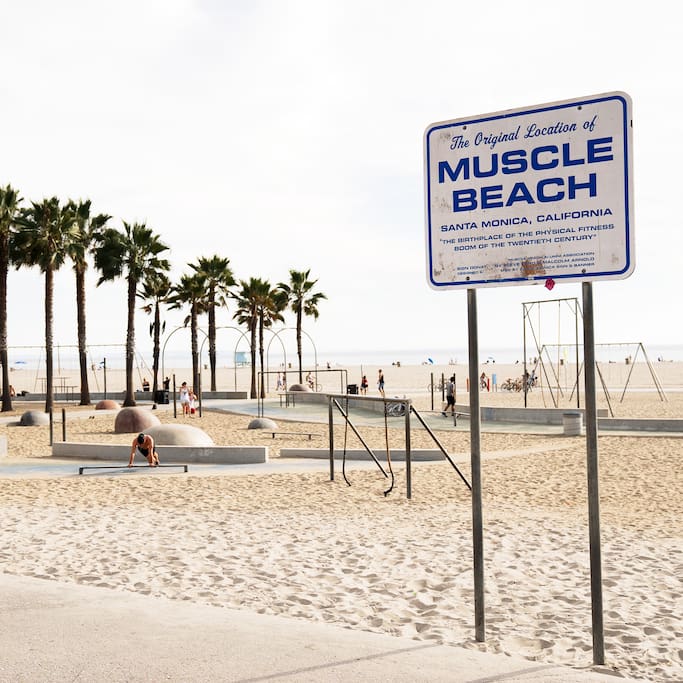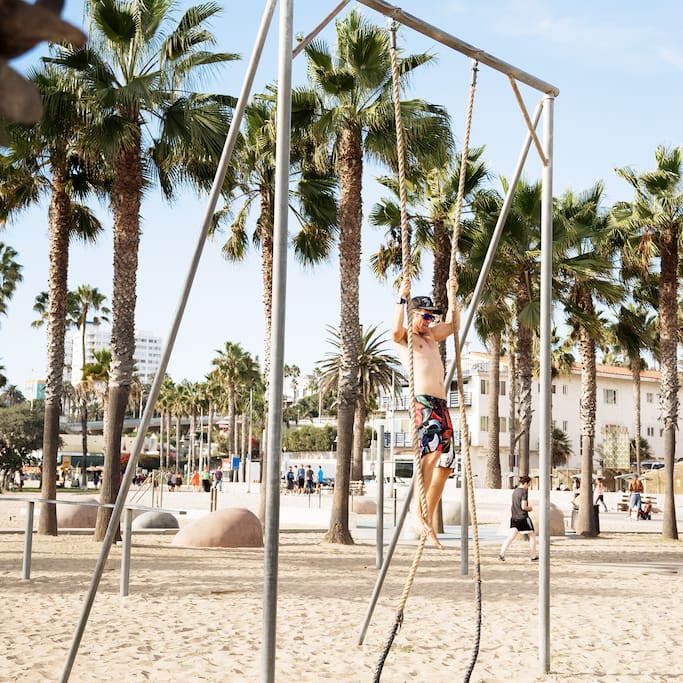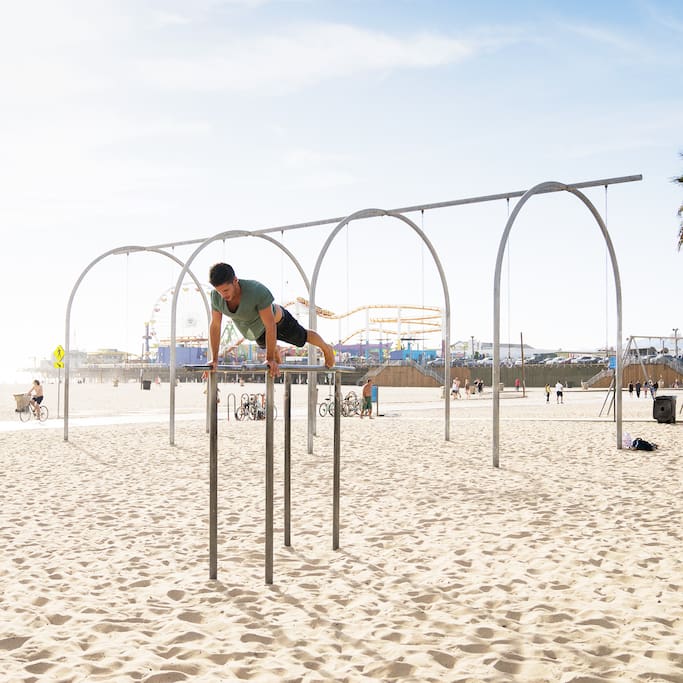 This spot south of Santa Monica Pier is my #1 favorite place to work out. Unlike the muscle beach in Venice, you'll see more gymnasts and acrobats than body builders—and these people are masters. There's a ton of equipment, like parallel bars and traveling rings. Sunday from 2pm or so till sunset is the most exciting time to be here. Acrobats have a real history with this spot, and this is time to come see them doing high-level acrobatics and acroyoga.
Location

Santa Monica, CA 90401
Come here to see my acrobatic friends and monkeys climbing ropes, swinging from rings, flipping off each other and being crazy impressive. If you go to the green square of grass on a Sunday, all the local Acro Yogis meet up and train. Wanna fly? Don't be shy! Everyone is super friendly, just…
This where it all started, this is a world famous attraction which has the best looking people working out.