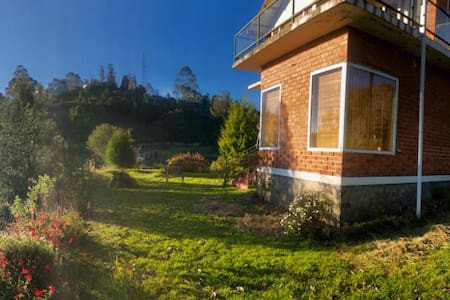 SUPERHOST
Entire villa · 6 guests · 2 beds · 3 bathrooms
Gorgeous, Plush, Multi level Villa with views
A private villa with fantastic valley and lake views of the entire kodaikanal town. This plush, modern gorgeous villa is set on two levels and also includes a large private backyard with breathtaking views of the valley on one side and the Kodai town and lake far below on the other. A large private deck and garden is the highlight of this house.
What guests are saying:
"It's a great place. The property is awesome. It is located in a very serene location. Reaching there is a bit of a challenge but it is worth having one. The amenities are top notch. You will have a great experience and you'll go happily with great memories. Must Try."
Picture perfect rustic stone cottages nestled in the midst of a 4 acre pear orchard. Enjoy stunning views of the mountains and take wilderness walks through the farm, down to the waterfall and along the hillsides. Perfect for a family holiday, a romantic getaway and even a fun weekend with friends.
What guests are saying:
"After reading the rave reviews I was delighted that everyone was correct. This place is a gem! Ramdev and his staff really go out of their way to make you feel extra special. The food was home cooked and delicious. The weather was wet, cold and cloudy but we were still able to get in some great afternoons in town to see the sites. Lazy mornings spent lounging in the room were delightful, especially when the girls came by every-so-often to make sure the fire was still going. The only thing I wished we would've had was a kettle in the room to make our own tea, but we could go to the common area and get tea whenever we wanted it. Sometimes the rain made it tough though! Overall it was a splendid stay and we will definitely stop again when we visit Kodaikanal in the future."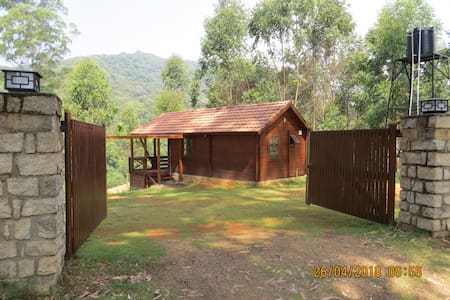 SUPERHOST
Private room · 5 guests · 3 beds · 1 private bathroom
Kookal Eco Farms- A picturesque place to be
Kookal is a beautiful and quaint drive away from Kodaikanal, the Princess of Hills. If you are able to overcome the temptation of stopping by at the charming spots that dot the route, you can cover the distance in a little over an hour from Kodaikanal. It is a perfect destination for those on the lookout for offbeat places to stay. Our cottage is located in a 5 acre property, facing the Shola forests and has an excellent view of the Kookal lake.
What guests are saying:
"The property: This is a well maintained meadow in the middle of thick greenery and breathtaking views. You can view the kookal lake on the left and a mist clad mountain on the right. The property houses few resting areas including a hut and a firepit in addition to the cottage and 2 tents. They are currently in the process of developing a large organic farm nearby. We were skeptical even after we booked the property and to our surprise this one vastly exceeded all our expectations, much better that what the images convey. The caretaker lives with his wife in the same property on a farm house nearby, so if you need anything he can take care of it. But this property being away from the hustle and bustle of Kodaikanal make sure you buy anything you need from the town itself when you travel to Kookal. The cottage: We stayed at the cottage and it was well worth it. In addition to the bedroom that can house two, the living room sofa can be converted into a 3 person bed, which is equally comfortable. Bathroom is neat and very modern with geyser and other amenities you would get at a modern hotel. Rooms are well insulated so cold wasn't an issue. Food: If you are looking for a quiet getaway, opt for food from the property itself. It is prepared by the caretaker's wife herself and I should say it was wonderful. So good we convey our appreciation in person when we left. Kookal: This is a tranquil and serene hamlet some 30km north of Kodailkanal. We were quite impressed by the beauty and lack of noises around the area. This is a great place to spend a weekend away from the headaches of office and city. Places to visit: Kookal itself is a great place to explore by foot. But if you can also drive west some 15km to explore the Mannavanoor lake. You can get a great view from the sheep research center lake view point. Review: We would strongly suggest visiting Kookal if you haven't done yet. When in Kookal, Eco farms is by far the best place you can stay. 10/10"